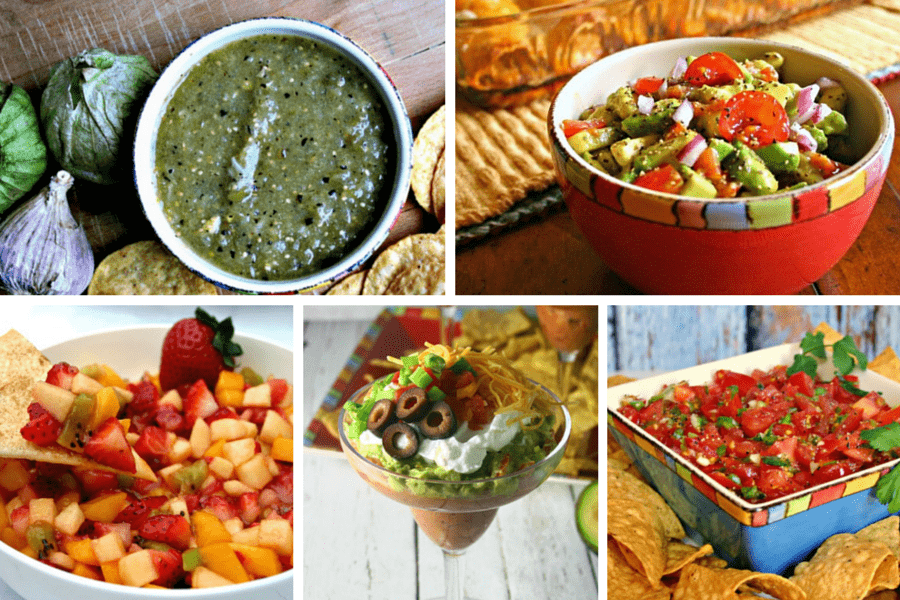 With Cinco de Mayo just around the corner, thought I'd share a few of my favorite Mexican-inspired appetizers. You can find each of these easy recipes on Life, Love, and Good Food by following the links below. Enjoy this beautiful Saturday, Friends!
Roasted Tomatillo Salsa. Green salsa with a rich, earthy flavor from roasted or grilled tomatillos, onions, garlic, and jalapeno pepper.
Avocado Salsa. Try this fresh combo as an topping for Chicken Enchiladas and even just serve as a dip with tortilla chips. Muy delicioso!
Fruit Salsa with Cinnamon Tortilla Chips. Combines sweet strawberries, mango, and kiwi with tart apple for just the right mix of sweetness and crunch.
Cinco de Mayo Bean Dip. Serve this dip in margarita glasses with tortilla chips and enjoy the fiesta!
Favorite Fresh Salsa. Quick and easy to make with fresh tomatoes, green onions, and peppers.