Cheesy Shrimp Dip makes a delicious dinner party appetizer. Serve hot and bubbly with pita chips, a sliced and toasted baguette, or assorted crackers.
Looking for a little inspiration for your next party menu? Your guests will love Cheesy Shrimp Dip, a deliciously creamy hot dip served with pita chips, assorted crackers, or perhaps a sliced and toasted baguette. Melt together three cheeses – low-fat cream cheese, mozzarella, and Parmesan — with sautéed shrimp scampi and bake until hot and bubbly. Really, really delicious, I tell you!
To prepare Cheesy Shrimp Dip, start with a half pound (or more if you prefer it really chunky) of fresh shrimp that has been peeled and deveined. Give it a rough chop and sauté in butter with garlic, fresh lemon juice, and green onions — which is basically shrimp scampi — until the shrimp are pink. Stir in the cheeses and pour into a baking dish, sprinkle with more Parmesan cheese and smoked paprika, then heat in a 350-degree oven until hot and bubbly. Before serving, garnish with a few more sliced green onions if you like.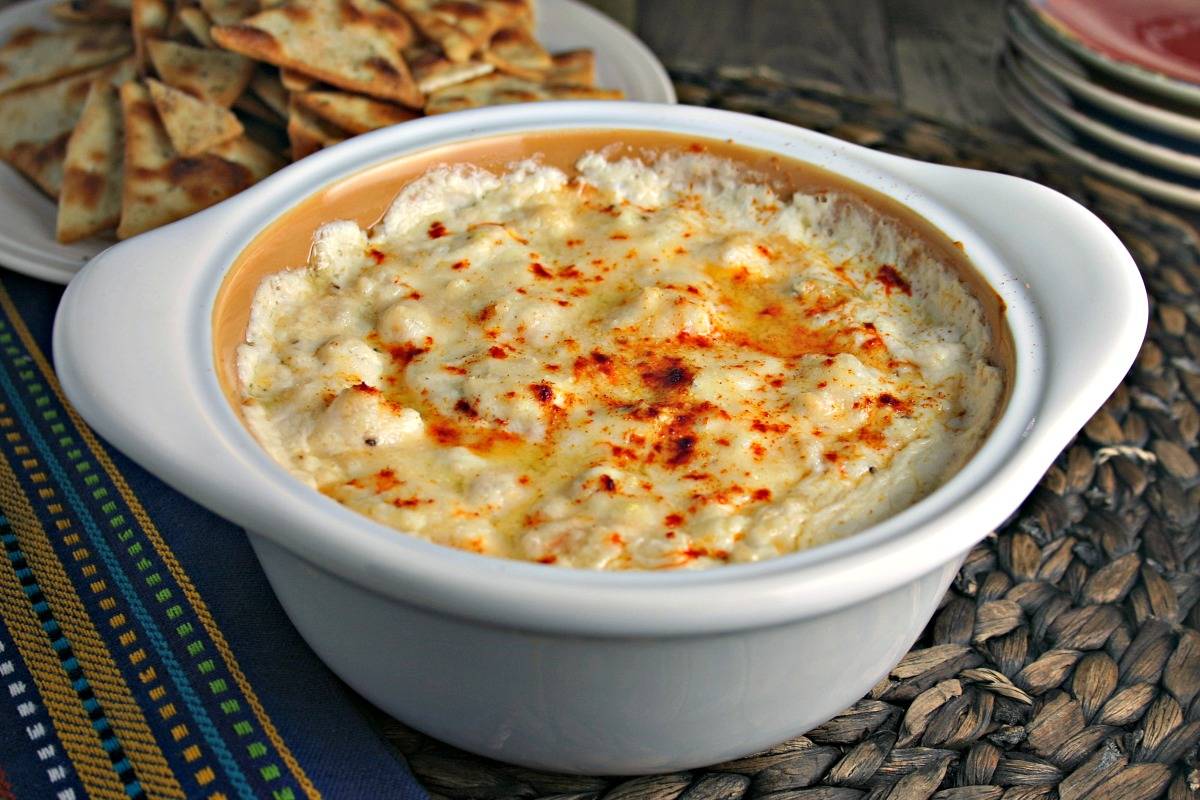 I baked this dip in my Pampered Chef Garlic and Brie Baker. It's the perfect size for oven-to-table warm appetizers or baked brie. I also use this dish when I make another favorite, Blue Cheese Bacon Dip. How can you go wrong with a warm cheesy dip?!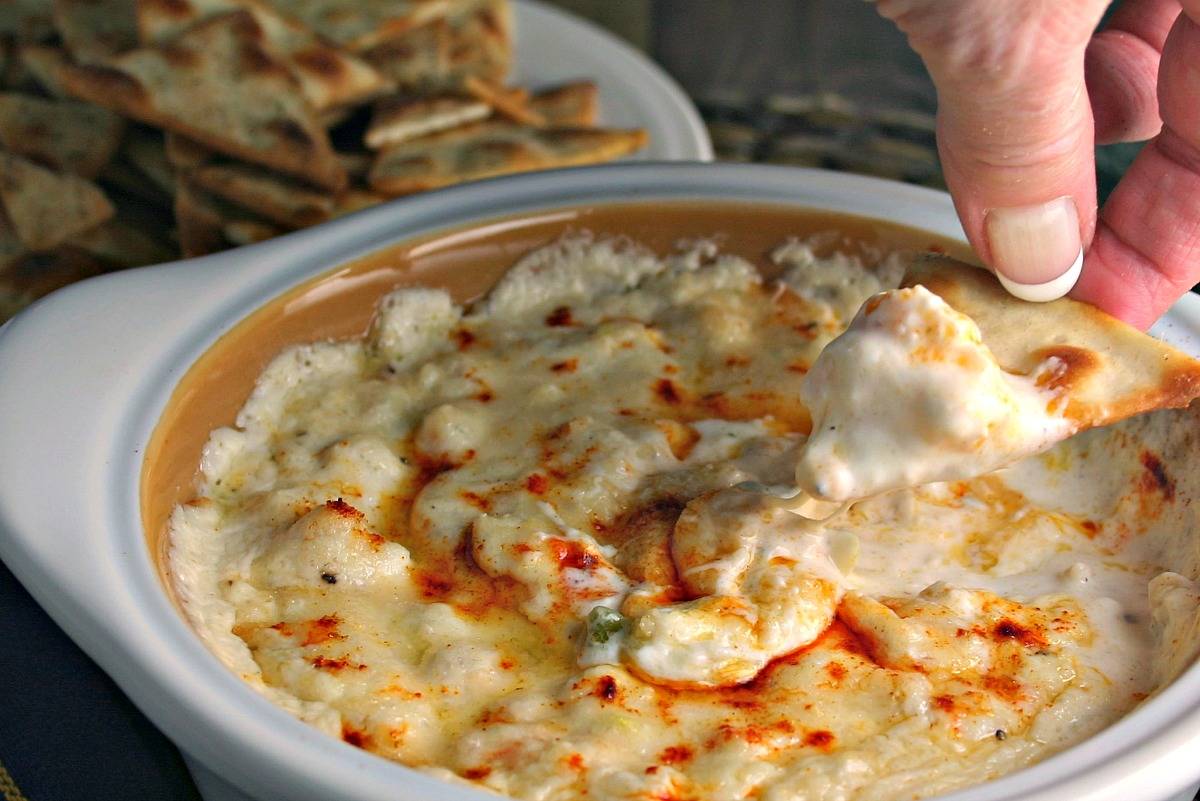 So tell me, what are your favorite cheesy dips? Here are a few more suggestions that you may like:
Ingredients
2 tablespoons butter
1/2 pound medium fresh shrimp, peeled and deveined
2 cloves garlic, minced
2 tablespoons fresh lemon juice
2-3 green onions, sliced
8 oz. low-fat cream cheese, softened
1/4 cup shredded Parmesan
1/2 cup shredded mozzarella
2 tablespoons mayonnaise
2 tablespoons sour cream
Pinch salt
Pinch cracked black pepper
Smoked paprika, for garnish
Instructions
Preheat the oven to 350 degrees.
Coarsely chop shrimp. Melt butter in a skillet over medium heat. Add shrimp, garlic, and green onions and cook just until the shrimp are pink, 2-3 minutes. Stir in lemon juice.
Reduce heat to low and add cream cheese, stirring until melted. Add sour cream, mayo, Parmesan and mozzarella cheeses and stir until combined.
Season with salt and pepper, then spoon mixture into a 1-quart baking dish and sprinkle top with paprika.
Bake for 30 minutes, or until lightly browned and bubbly, Serve with pita chips or crackers.
7.6.2
326
http://lifeloveandgoodfood.com/cheesy-shrimp-dip/