Served with maple syrup, Crunchy French Toast is stuffed with a pocket of cheddar cheese and coated with a mixture of crushed corn flakes and pecans.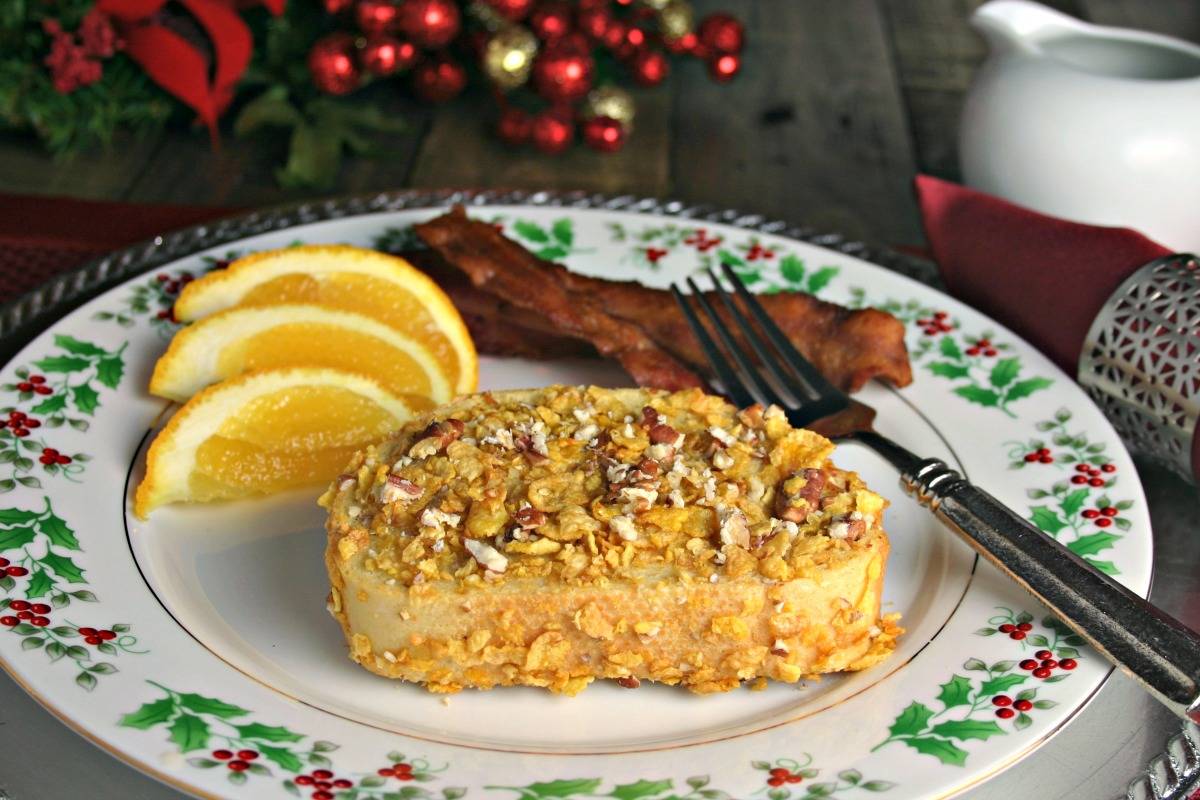 Turn a simple breakfast favorite into something extra special for the holidays with this easy recipe that I first shared over at The Weary Chef! Crunchy French Toast (a breakfast item once on the menu at the Von Bryan Inn in the Smoky Mountains) has a nutty crust and is stuffed with cheddar cheese giving this French Toast a nice crunch on the outside and a delicious "gooey-ness" on the inside.
During the holidays, it can be a bit overwhelming trying to get everything done before the festivities begin – planning menus, shopping for gifts, wrapping gifts, decorating – whew! This breakfast recipe can take a lot of pressure off and will still impress your family or guests. It doesn't require any special ingredients – other than a loaf of French bread and a few pecans. And best of all, it doesn't require any advanced cooking skills! Just follow this easy step-by-step recipe and let the holiday feasting begin!
First, start with a loaf of French bread and cut the loaf into one-inch slices, thick enough so that you can use the tip of a sharp knife to cut a slit to make a pocket in each slice. Stuff the pocket with one-quarter cup of shredded cheddar cheese and press gently to close it up a little.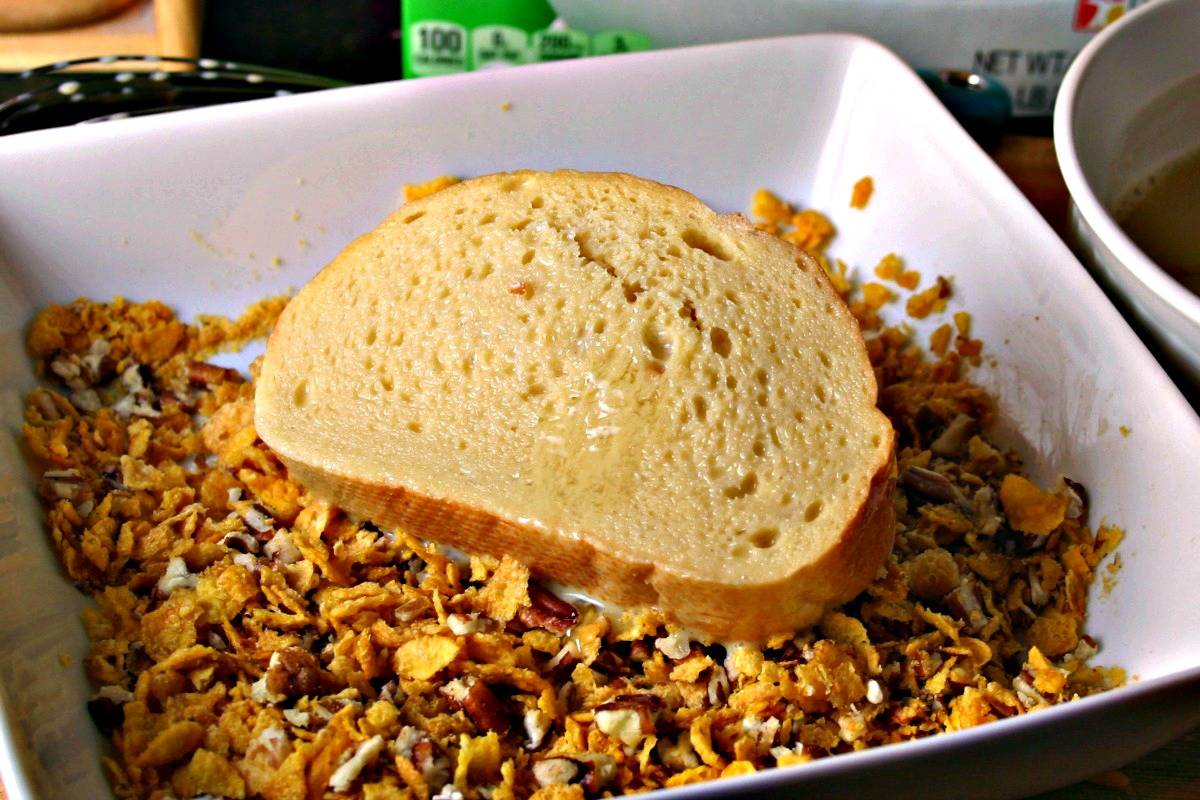 Next, carefully dredge the soaked bread into a mixture of crushed corn flakes and chopped pecans and press the mixture gently into the bread to get a good coating.
Place the bread pieces on a baking sheet that has been lightly coated with cooking spray. Then bake at 350 degrees for about 20 minutes – or until a light golden brown – turning once.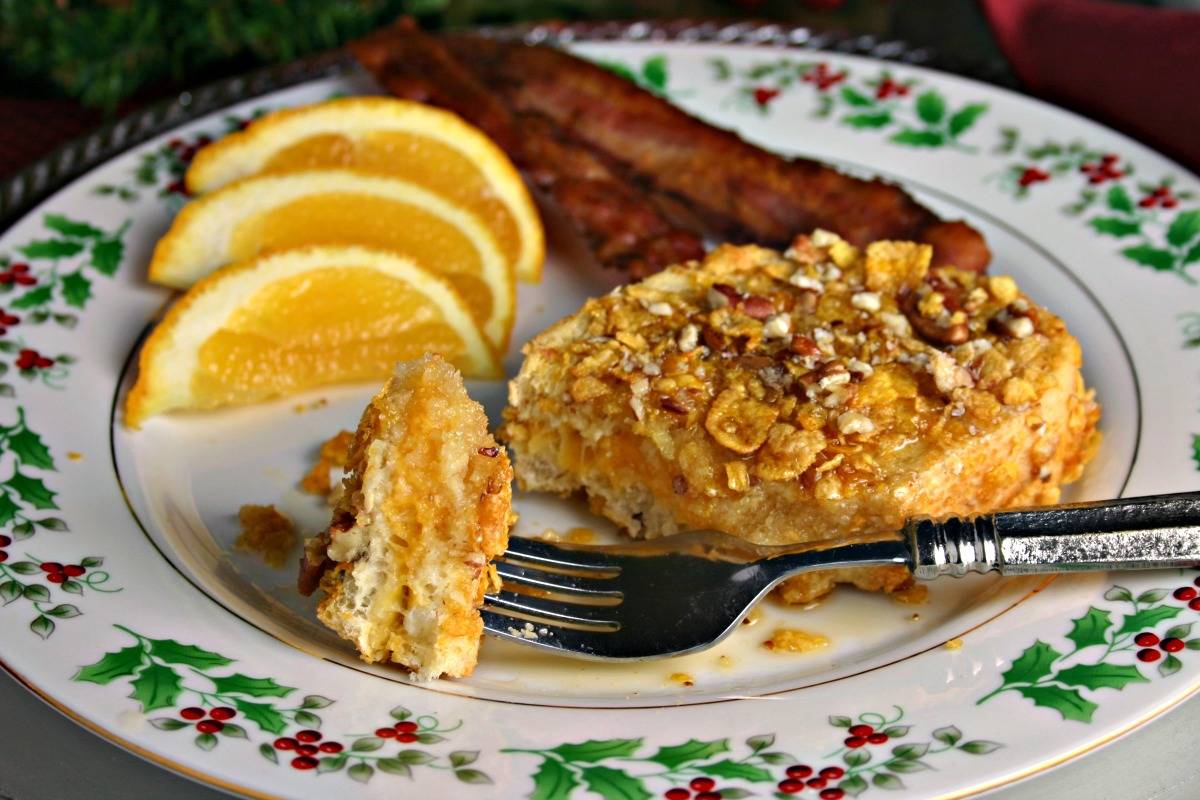 Serve the French toast immediately with maple syrup and a side of fresh fruit or bacon for a delicious holiday breakfast or brunch.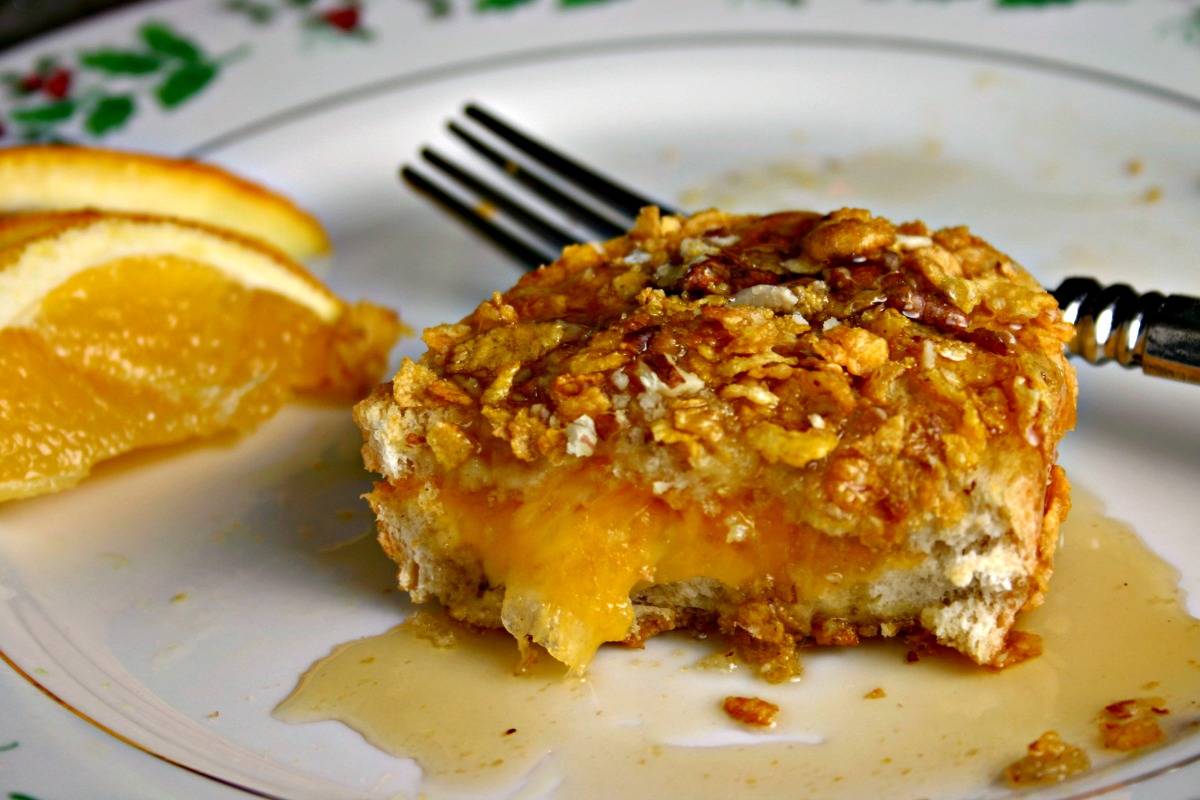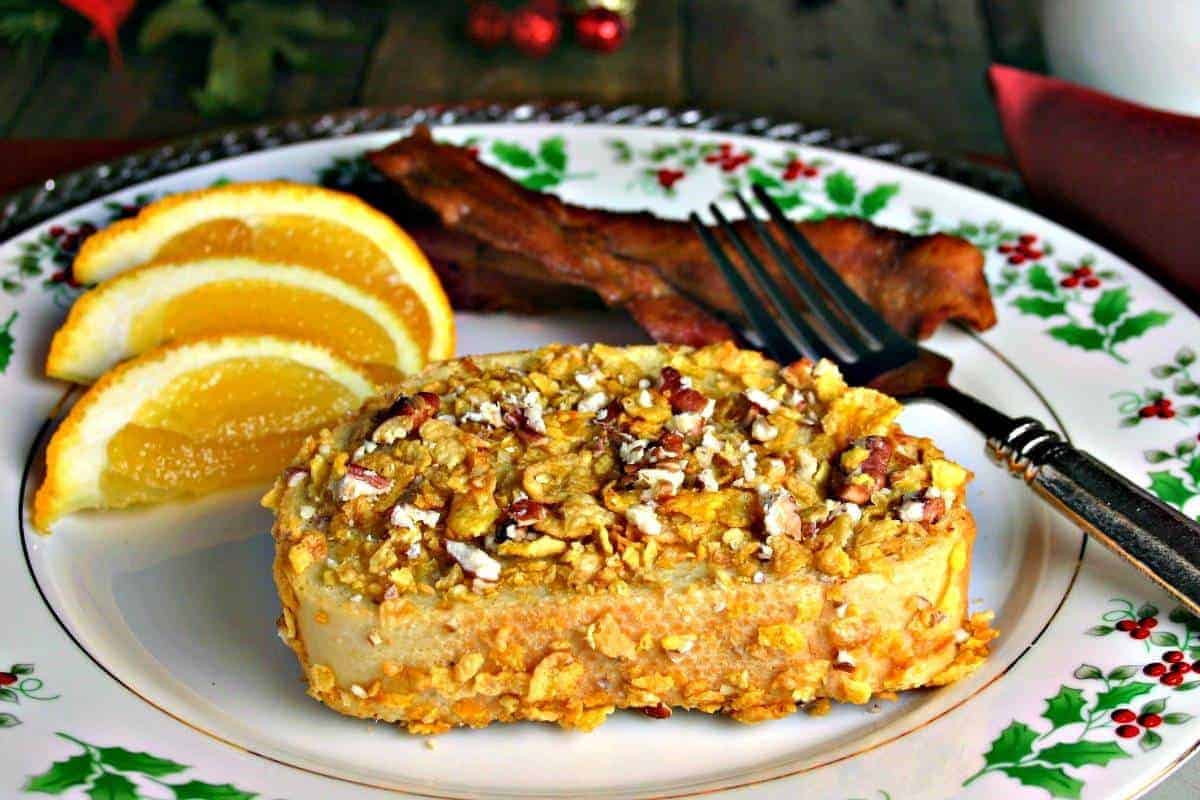 Ingredients
4 one-inch slices French Bread
1 cup shredded cheddar cheese
3 eggs
1/2 cup milk
1 teaspoon vanilla
2 cups crushed corn flakes
1/2 cup chopped pecans
Instructions
Preheat oven to 350 degrees.
Spray baking sheet with cooking spray. With a sharp knife, slice each piece of bread to make a pocket and stuff with 1/4 cup of cheese.
In a shallow dish, whip together eggs, milk, and vanilla. In another shallow dish, combine corn flakes and pecans.
Dip bread slices into egg mixture and then roll in cornflake mixture. Place on baking sheet.
Bake for 20 minutes or until toasted to a light golden brown. Serve with maple syrup.
Notes
This recipe originated at the Von Bryan Inn, a bed and breakfast that once operated on the top of the mountain in Walland, Tennessee.
7.6.2
335
http://lifeloveandgoodfood.com/crunchy-french-toast/