Have you started cookie baking for the holidays? Our family has a few traditional favorites (like these Ginger Cookies) that we always bake during Christmas week, but I also love trying new cookie recipes for parties and cookie swaps. I've already made three batches of these Peanut Butter Toffee Turtle Cookies this season, and they have been so popular that it appears that they will be making my "traditional favorites" list for next year!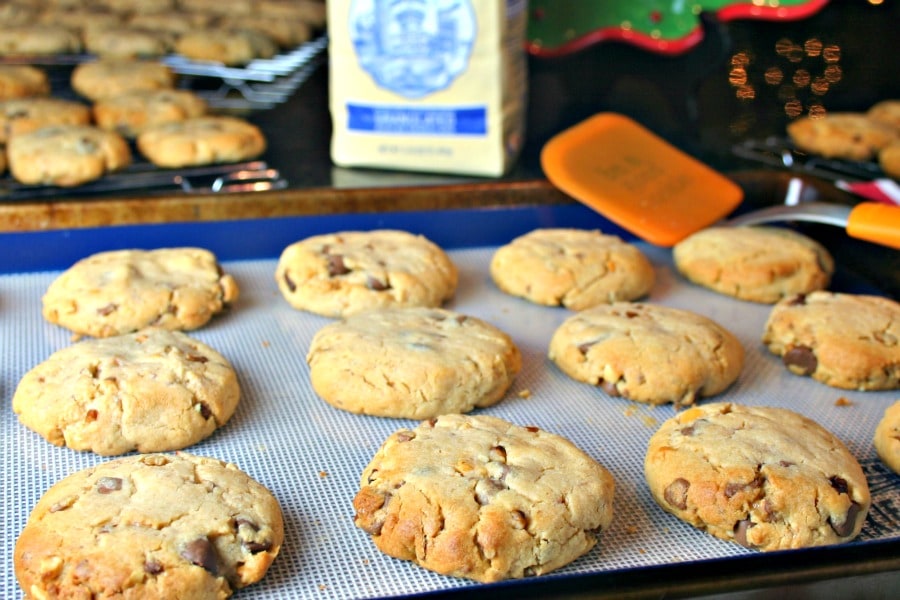 This recipe is a pretty basic peanut butter cookie with chocolate chips and toffee bits added.
Once baked and cooled, melt Kraft caramels with a little whipping cream and top each cookie with a drop. While these set, melt more chocolate chips in the top of a double boiler, stirring until smooth.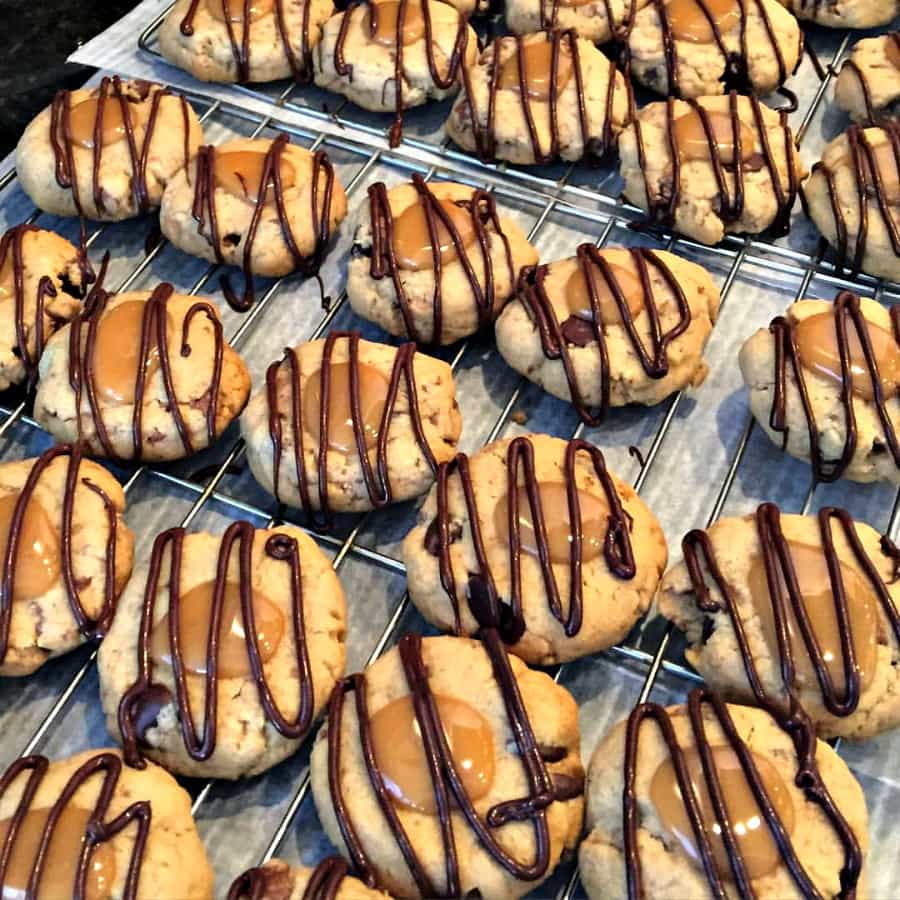 The last step is to drizzle the melted chocolate on top of the caramel – yum! These little cookies were a huge hit at our neighborhood Christmas party last weekend. Enjoy, friends!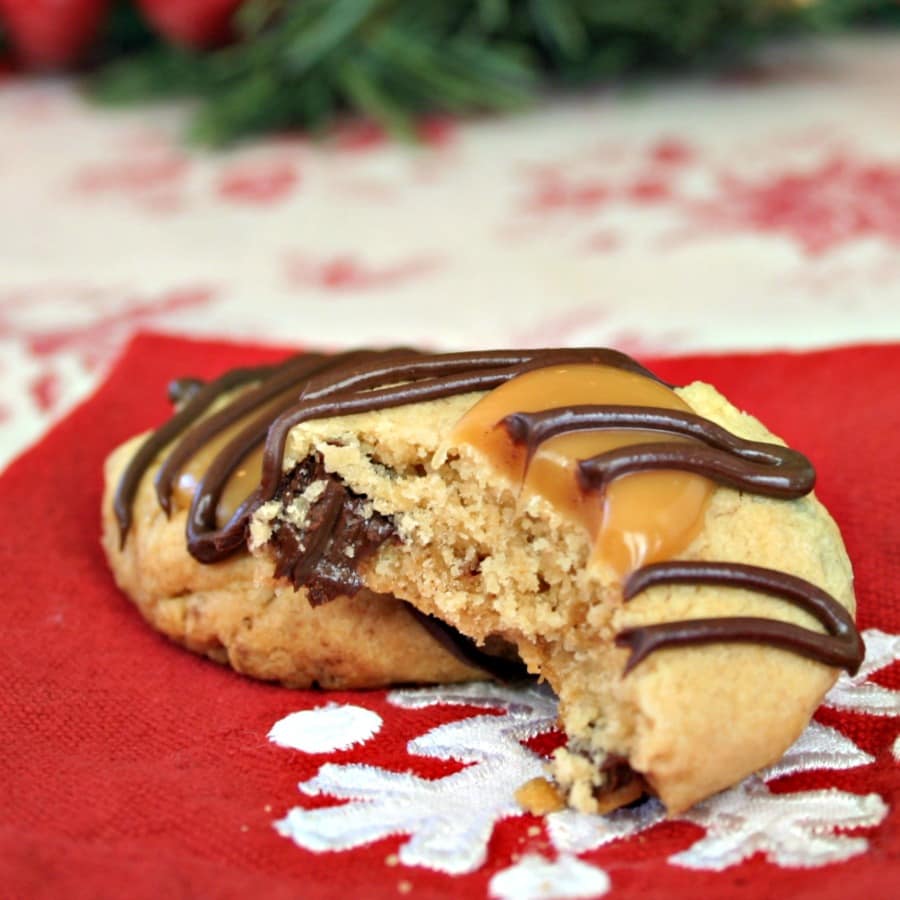 Ingredients
Cookies

2/3 cup chunky peanut butter
1/2 cup unsalted butter, softened
1/2 cup granulated sugar
1/2 cup firmly packed brown sugar
1 large egg
2 cups all-purpose flour
3 teaspoons baking powder
1 teaspoon salt
3 tablespoons milk
2/3 cup toffee bits
2/3 cup semi-sweet chocolate chips

Topping

15 caramels - 10 oz.
3 tablespoons whipping cream
1/2 cup semi-sweet chocolate chips
Instructions
Cookies

Preheat oven to 350 degrees. With an electric mixer, combine the butter, chunky peanut butter, and sugars at medium speed until creamy. Add egg and milk, beating until blended.
In a medium bowl, whisk together flour, baking powder, and salt. Add to the creamed mixture and mix at low speed just until blended.
With a a wooden spoon, stir in toffee bits and 2/3 cup chocolate morsels.
Using a rounded teaspoon of dough, shape into a ball and place onto ungreased cookie sheets and gently flatten dough with your palm.
Bake for 10 to 12 minutes or until golden brown. Cool cookies on baking sheets 1 minute then remove to wire racks to cool.

Topping

Unwrap caramels and place in a glass bowl with cream. Microwave on HIGH for 1 minute; stir. Continue to microwave at 30-second intervals, stirring until caramels melt and mixture is smooth. Spoon 1/4 teaspoon caramel mixture onto tops of cookies.
Melt chocolate chips in the top of a double boiler on medium heat; stirring until smooth. Drizzle over tops of cookies.
Notes
Southern Living, January 2003
7.6.2
228
http://lifeloveandgoodfood.com/peanut-butter-turtle-cookies/