This post may contain affiliate links. Please read my disclosure policy.
The 10 Best Gifts for the Aspiring Gourmet is a gift guide for any home chef or foodie who loves to cook and experiment with the latest and greatest kitchen gadgets and tools.
This specially curated list has plenty of fun and useful gadgets for all foodies. Keep reading for my list of the 10 Best Gifts for the aspiring gourmet.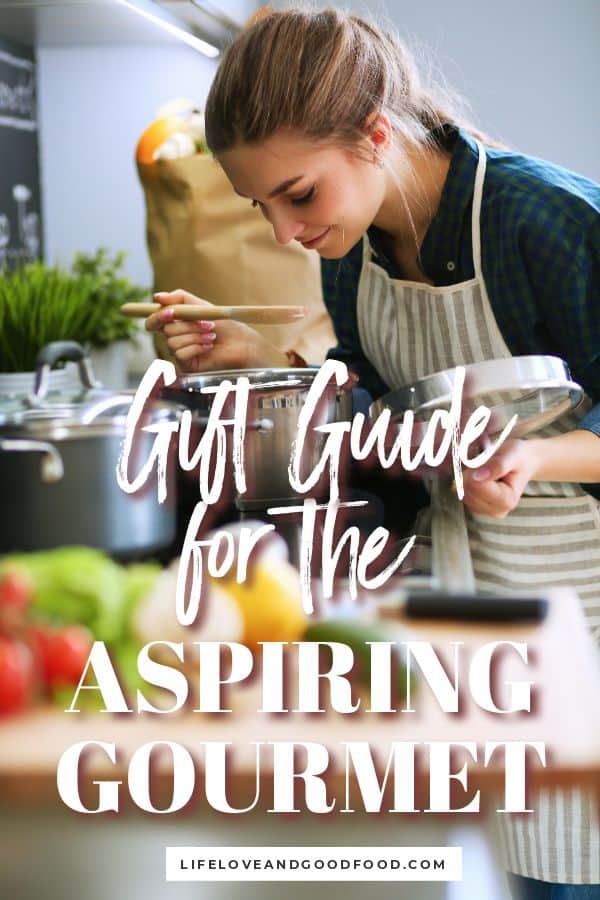 10 Best Gifts for the Aspiring Gourmet
Here's my list of the 10 best gifts for the aspiring gourmet. I've included a variety of gifts and price ranges in this guide so that there's something for everyone. I'm very excited about this list because it includes some of my very favorite kitchen gadgets AND I'm giving away one of the items on this list to one lucky reader!
WEEK SEVEN OF GIFT GUIDES AND GIVEAWAYS!
This is the final week of our gift guides and giveaways—be sure to read to the end to see what we're giving away this week! Then, be sure to check back next Monday to see who won!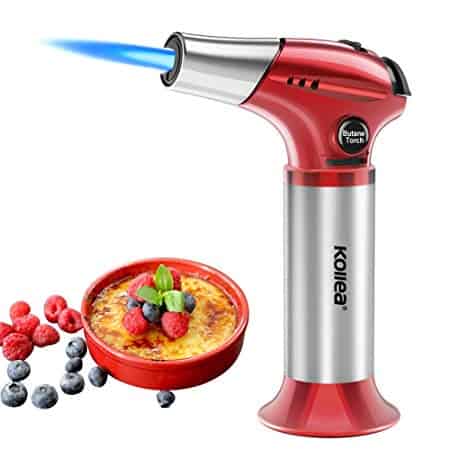 Photo Credit: www.amazon.com
This nifty gadget not only comes in handy for torching fancy creme brulee, but also for toasting marshmallows for indoor 'smores!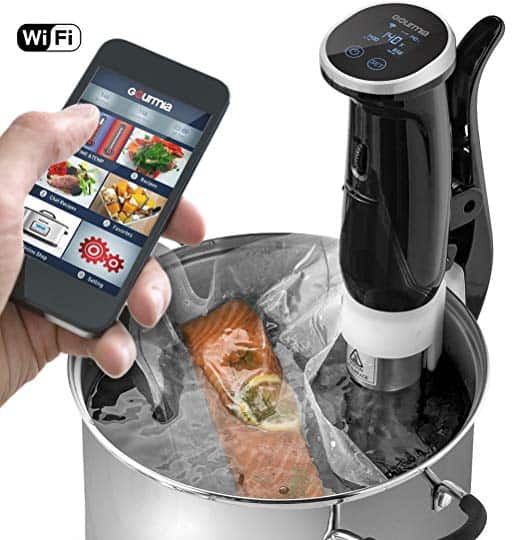 Photo Credit: www.amazon.com
Sous vide cooking is the process of sealing food in a vacuum sealed bag and then cooking it in temperature-controlled water. This top-rated sous vide pod is WIFI enabled and can be remotely controlled by the app which also includes 100 bonus recipes to help you get started.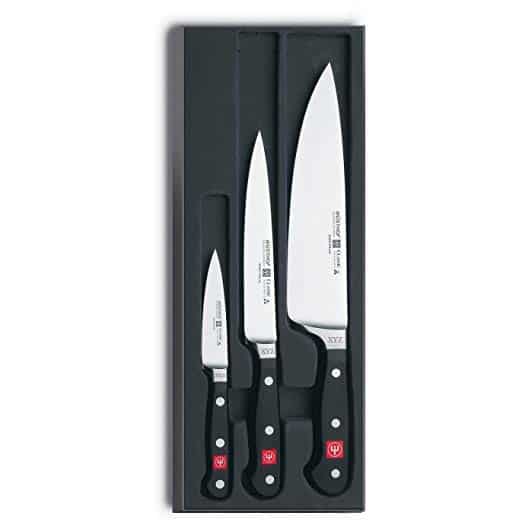 Photo Credit: www.amazon.com
Every chef needs a set of quality knives, so can you imagine how much your chef would love this set with their initials custom engraved on the bolster? A very classy gift!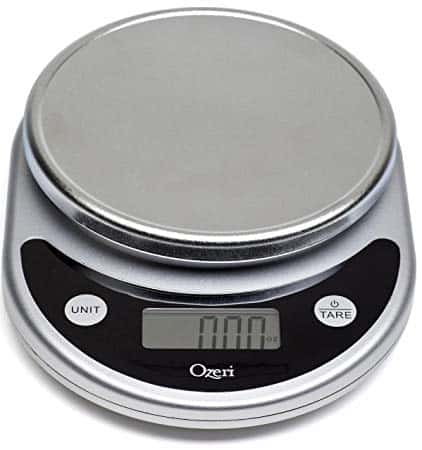 Photo Credit: www.amazon.com
Bakers will especially appreciate the precision of this food scale with its sleek design.
Photo Credit: www.amazon.com
Never stress on getting the perfect dice again. This OCD bamboo cutting board includes a multitude of guide lines for different grid sizes and angles to ensure your cuts are precise from small dice to julienne.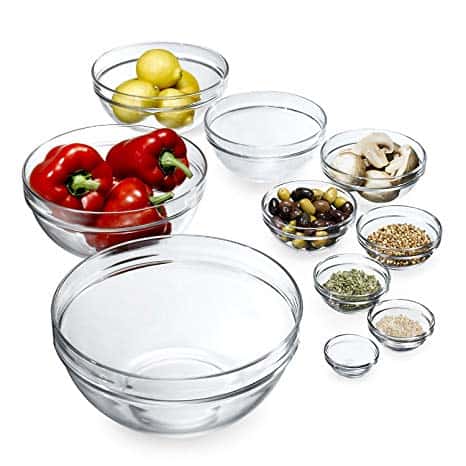 Photo Credit: www.amazon.com
A set of prep bowls is essential for any home chef who practices mis en place, meaning they like to gather and measure out the ingredients for a recipe before beginning to cook. I find that when I do this, cooking is actually more enjoyable.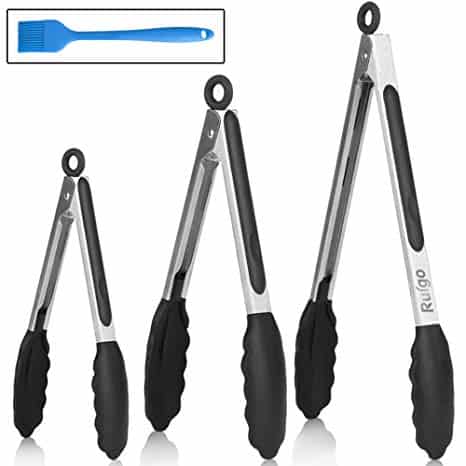 Photo Credit: www.amazon.com
Pull tabs on the end of these tongs keep them closed for easier storage. This set comes in varying lengths and has silicone tips to protect non-stick cookware.

Photo Credit: www.amazon.com
All-Clad Stainless is professional grade, made-to-last a lifetime cookware. It's a well-constructed, high-performance, easy to use skillet for all, from beginner to culinary artist. For someone just starting to build their collection, this 12-inch fry pan is a perfect piece. It features low, sloped sides for easy flipping and turning and a wide flat surface for searing and browning.
Photo Credit: www.amazon.com
This tool set and stainless steel caddy comes complete with everything from slotted spoons and spatulas to a swivel peeler and ice cream scoop. A perfect gift for anyone just starting to equip their kitchen.
Photo Credit: mealthy.com
Mealthy MultiPot is a 9-in-1 Programmable Electric Pressure Cooker that has everything you need in one convenient appliance: pressure cooker,
slow cooker
, steamer, rice cooker, yogurt maker, sauté pan, and much more! I made this
White Chicken Chili
in my MultiPot in just about 30 minutes! BONUS just for my readers: Enter the coupon code
LIFELOVEANDGOODFOOD
at checkout
for a $10.00 savings off the purchase of $59.95 or greater!
MORE GIFT GUIDES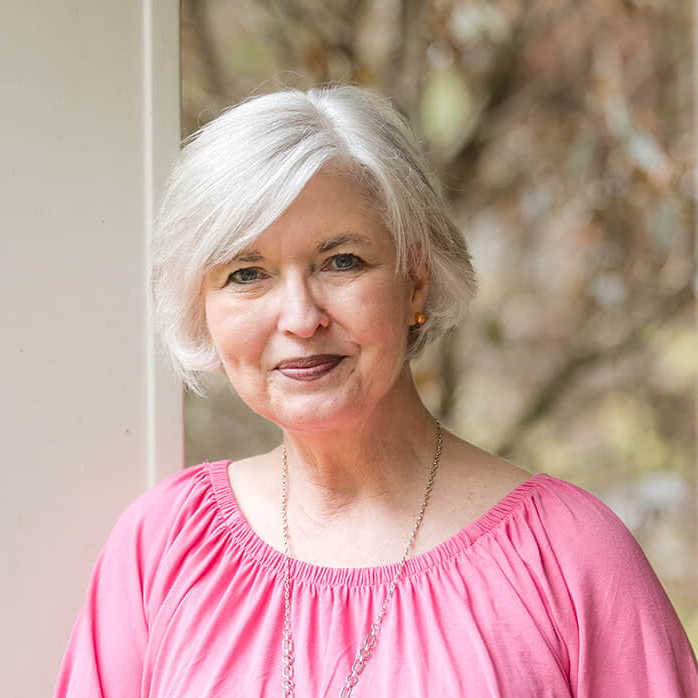 About Sheila Thigpen
Recipe Developer, Food Photographer, Food Writer
Sheila Thigpen is the publisher of Life, Love, and Good Food — a Southern food blog — and the author of Easy Chicken Cookbook and The 5-Ingredient Fresh and Easy Cookbook. After 20+ years in the publishing industry, she retired in 2018 to focus on her own creative endeavors full time. She and her husband live near the beautiful Smoky Mountains and have a precious little granddaughter who has stolen their hearts. As an influencer, Sheila has collaborated with brands like Creamette, Kroger, HERSHEY'S, Hamilton Beach, Garafalo Pasta, OXO, Smithfield, Valley Fig Growers, and more.