This post may contain affiliate links. Please read my disclosure policy.
Our dream vacation cruising the Mediterranean ended with a magical day in Venice and this scrumptious dinner of Mediterranean-Style Fish prepared table-side at the Ristorante Riva del Vin along the Grand Canal…ah-maz-ing!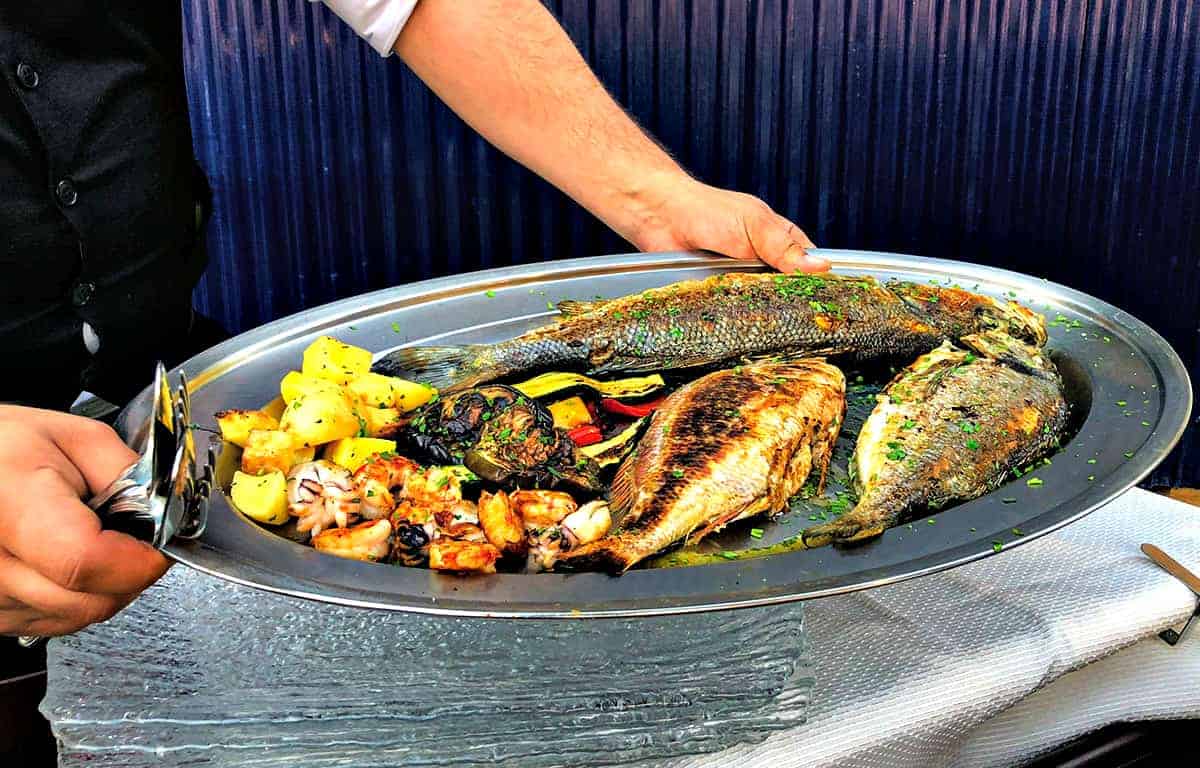 It's almost been a month since John and I returned home from our 12-day vacation in the Mediterranean and I'm still in disbelief! Throughout our entire trip we would stop multiple times a day, look at each other, and say, "I can't believe we're actually here!".
Since then, I've been sorting and editing over 1,500 photos (seriously!) and reliving all the wonder and beauty of the region. Our vacation started in Barcelona, Spain, where we boarded our Royal Caribbean cruise ship with stops in Cannes, Rome, the Amalfi Coast, Sicily, and finally the magical city of Venice, Italy.
After days of planned excursions and tours, our first solo day in Venice was one of the most enjoyable of the entire trip partially due to an amazing dining experience at the Ristorante Riva del Vin of Mediterranean-Style Fish prepared table-side along the Grand Canal…ah-maz-ing!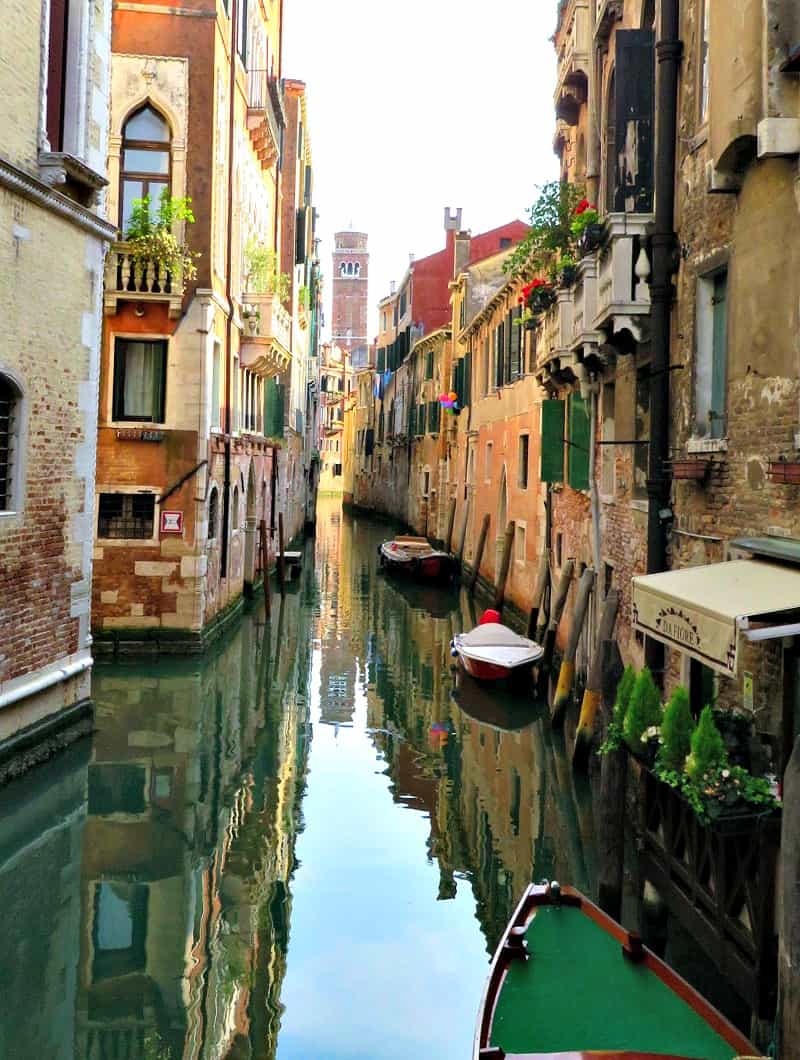 Our cruise ended in Venice, so we planned two extra days to sightsee in this beautiful city. We booked a walking tour that included a gondola ride, St. Mark's Basilica, and Doge's Palace, but on our arrival day we explored Venice on our own and at our own pace.
I was enthralled by the maze of narrow streets and canals. Venice consists of more than 100 small islands in a lagoon—with no streets—in the Adriatic Sea. Luckily, our friends were very gracious about my frequent photo stops!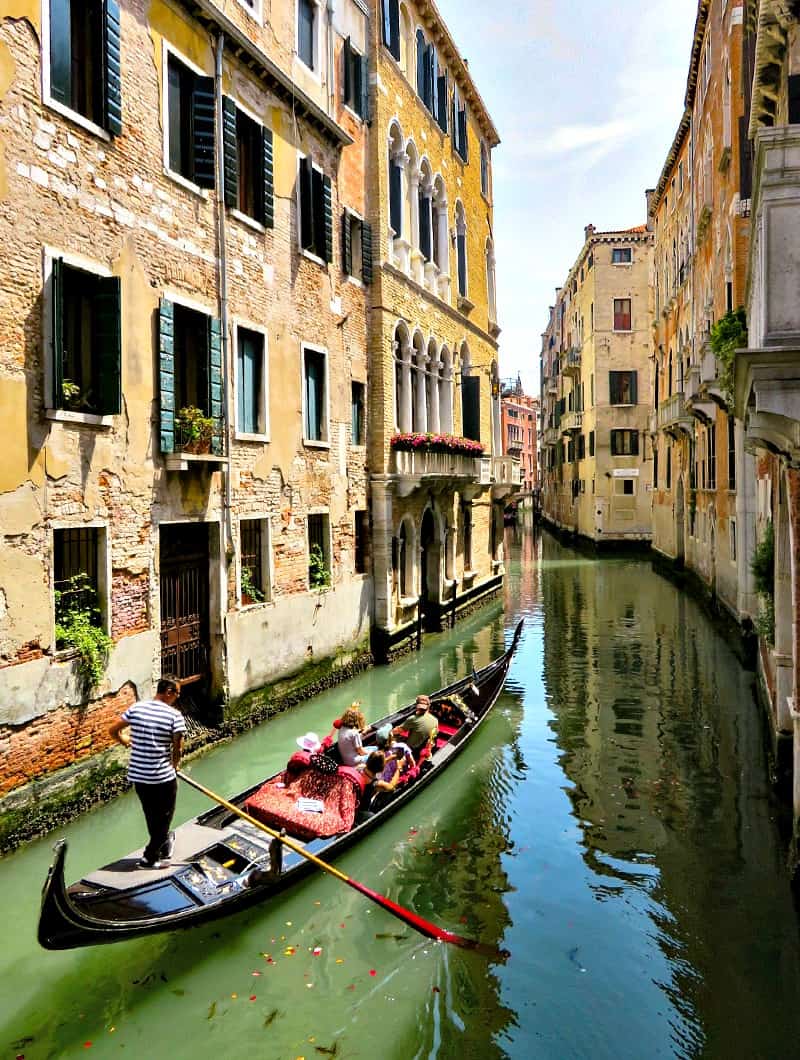 The Grand Canal is the main thoroughfare and is lined with Renaissance and Gothic palaces, restaurants, and shops, but some of the best sightseeing comes from wandering down the narrow streets and crossing the foot bridges into hidden plazas and squares.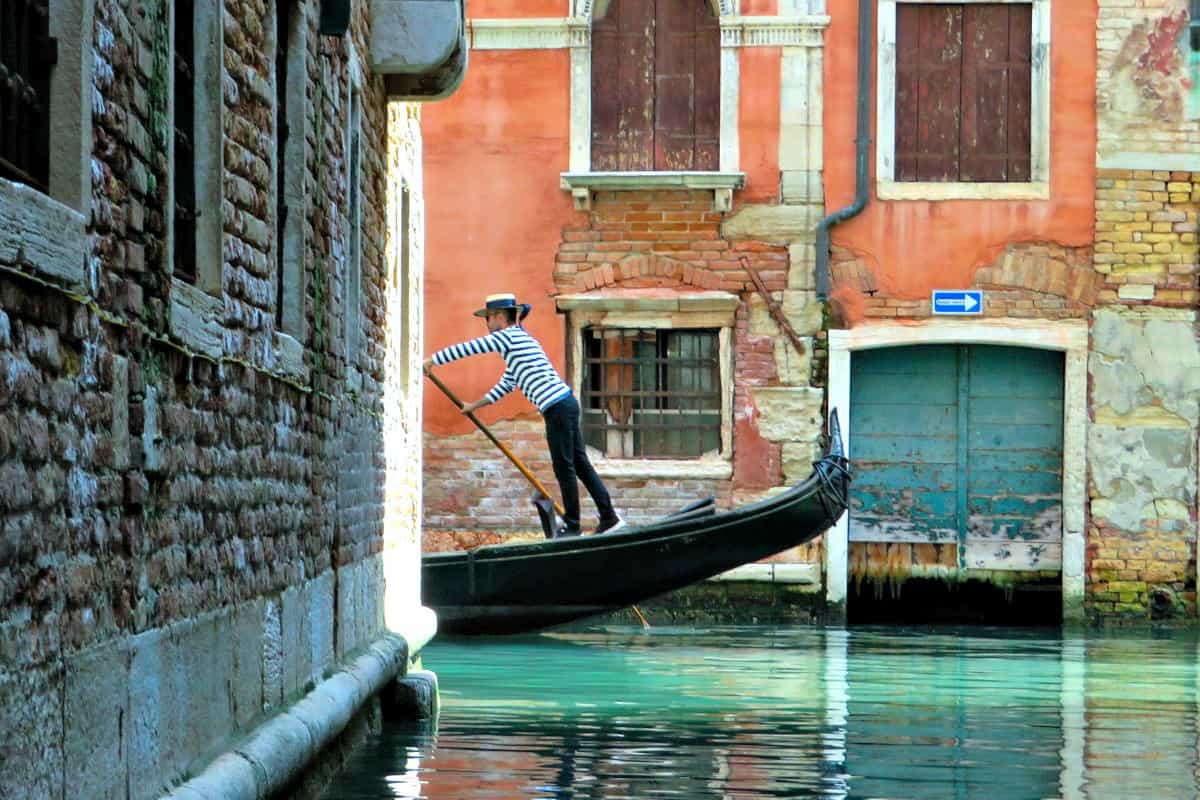 Although quite touristy, the gondolas are still intriguing. Look closely at this photo…I think this gondolier is going the wrong way down a one-way canal!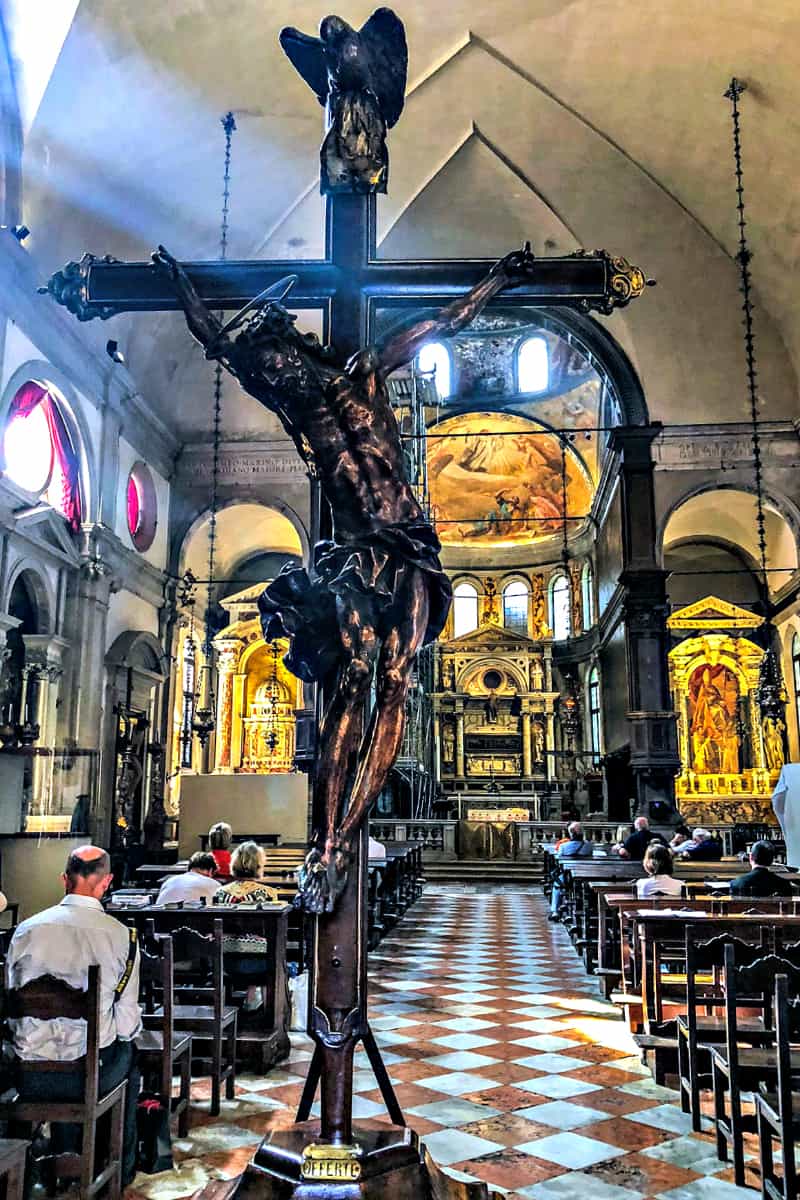 Because we wanted to see Venice at night, we stopped mid-afternoon for a cool drink at a cafe along the Grand Canal.
Since we had tours scheduled the next day at the basilica and Doge's, we asked our waiter if there was anything close by that we might enjoy seeing. He pointed us in the direction of Scuola Grande di San Rocco. "You must go inside," he said. "Very beautiful, very beautiful."
When we arrived in the square, a musician was set up with singing glasses—wine glasses filled with different levels of water—and was performing a very beautiful melody.
At the door of the church, an interesting character that looked like Gene Shalit had a collection box for donations and invited us inside for a free organ concert.
The church, Chiesa di San Rocco, dates back to the 15th century and has undergone renovation several times over the last few centuries. Currently being restored, the paintings in this small chapel are nothing less than spectacular.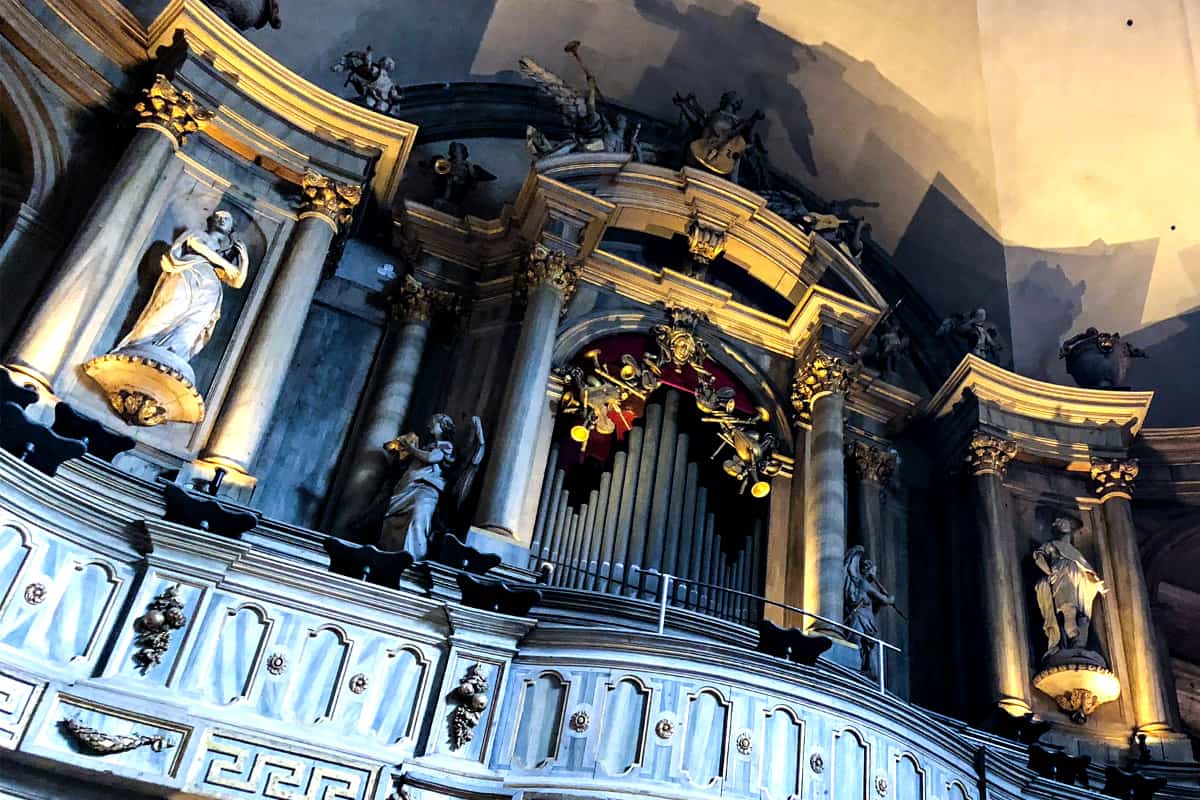 Music filled the room from the massive pipe organ in the back balcony. The entire time we sat there, I was reminded of the undeniable existence of a Holy God, the inspiration behind the music, the art, and the architecture throughout the city.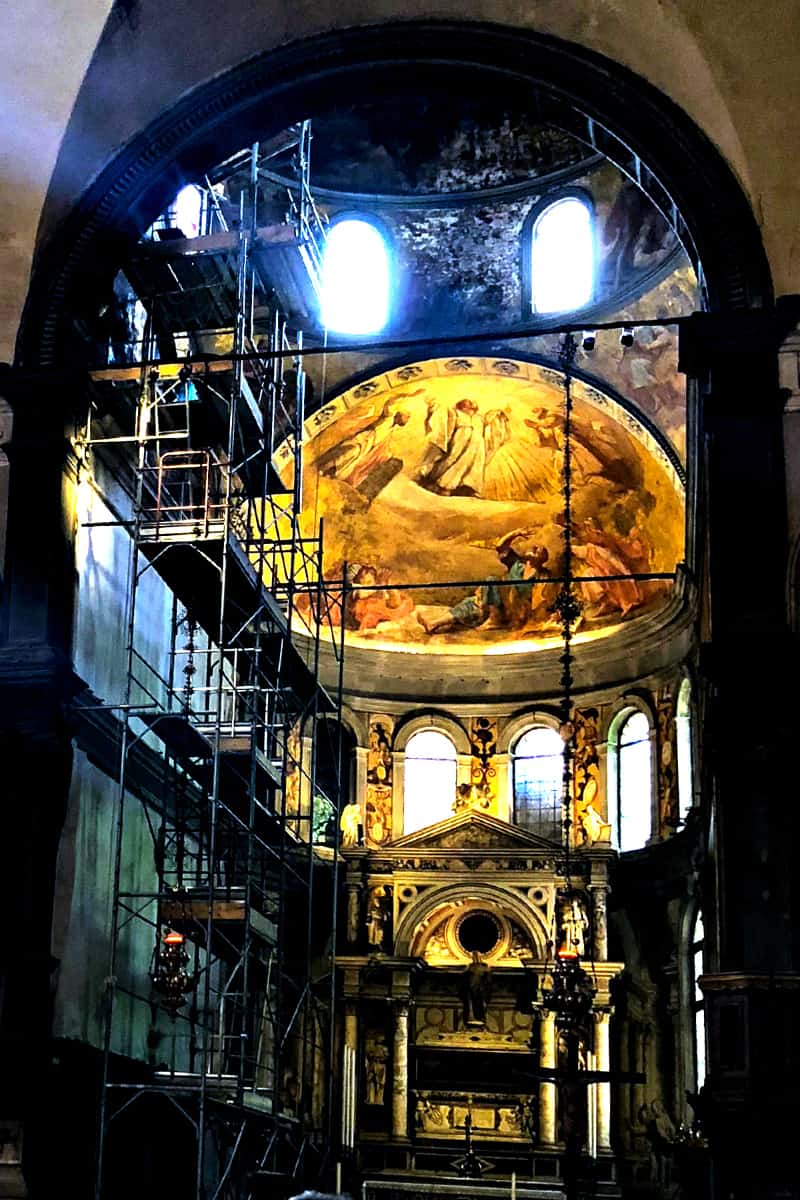 Before sunset, we made our way back to Ristorante Riva del Vin for dinner. Diego had promised to find us a table and proceeded to make sure we had an unforgettable evening.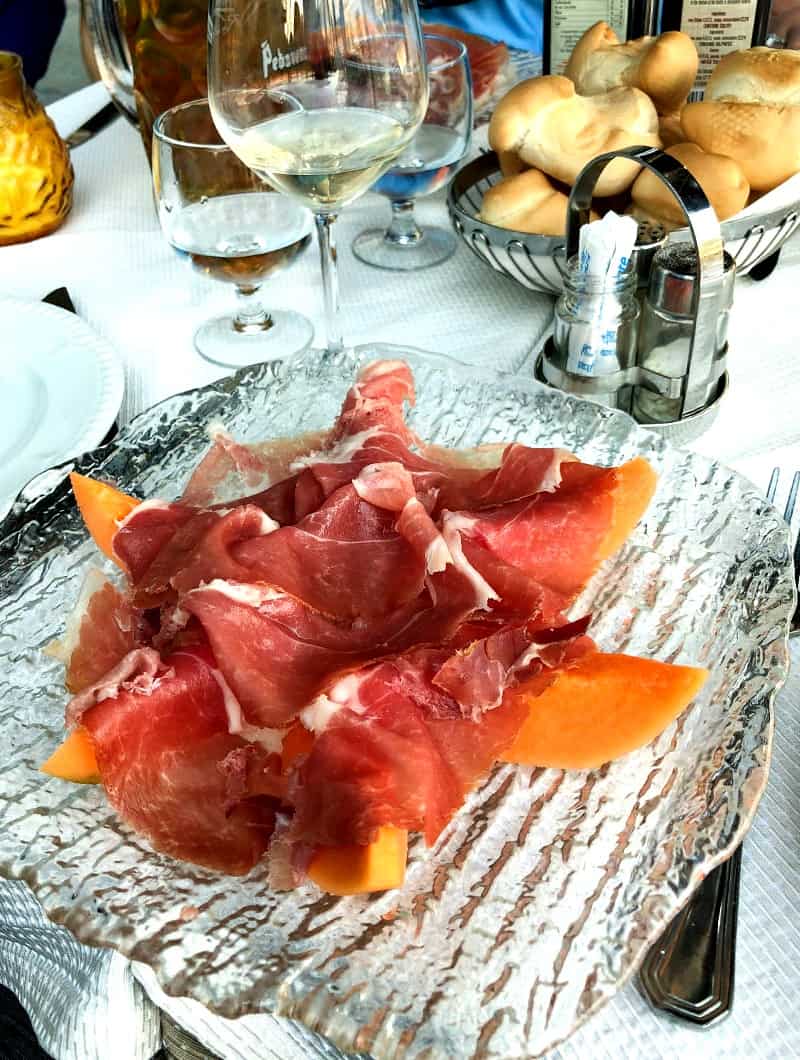 We started with an antipasti selection of prosciutto and melon. Although I'd had this dish before in the states, there was no comparison. The melon was the deepest orange and sweeter than any I'd ever tasted.
Combined with the salty prosciutto, it was fabulous and refreshing!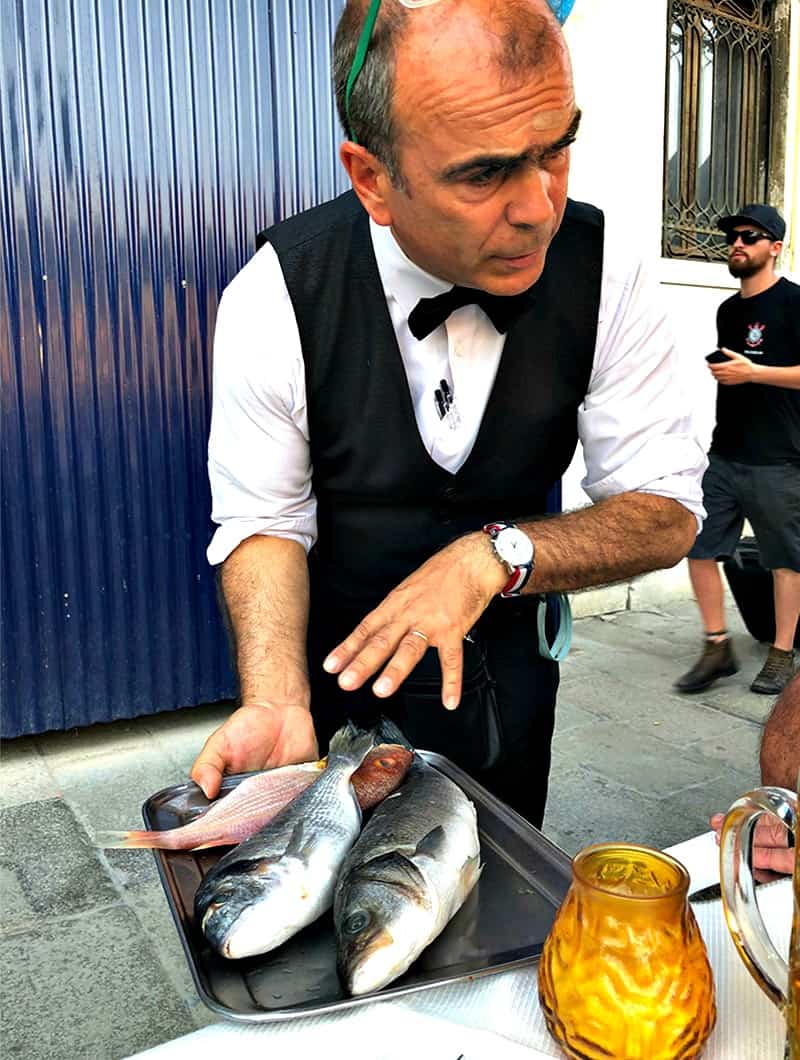 Diego suggested the Mediterranean-Style Fish with grilled sea bass and vegetables for our entrée. He soon returned with a tray of fresh fish—our dinner—and informed us that the chef only had one sea bass left and suggested a mixture of sea bass, red snapper, and orata instead.
Our dinner platter included roasted fish, shrimp, calamari, eggplant, potatoes, zucchini, and red bell peppers. Diego and his wait staff skinned and deboned the fish and dressed it simply with olive oil and fresh lemon.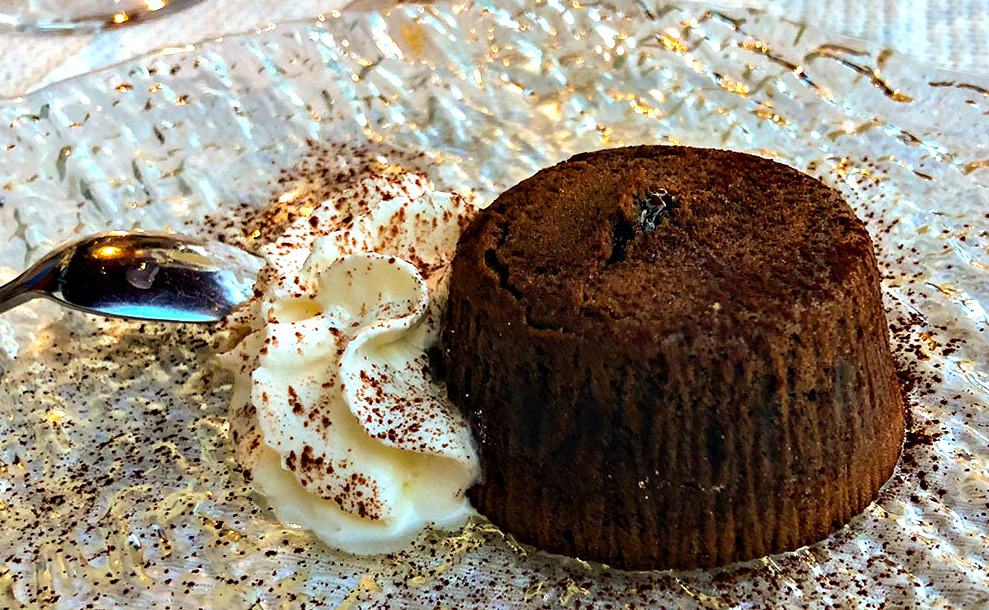 Dessert was a dense chocolate cake—similar to a lava cake—with a dark chocolate filling and fresh whipped cream. Again, it was amazing and a wonderful ending to an unforgettable day!