This post may contain affiliate links. Please read my disclosure policy.
Do you have a travel enthusiast on your Christmas gift list who's planning an international trip next year? Just in time for those Black Friday and Cyber Monday deals, I've curated a list of useful gifts for travelers based on my own Mediterranean travel experience earlier this year.
Below, you'll find my holiday gift guide for travel lovers, a list of Ten Best Gift Ideas for the International Traveler, along with my own personal review.
All these travel gifts are available on Amazon, and in full disclosure, I've provided affiliate links which means I make a small commission if you make a purchase (at no additional cost to you).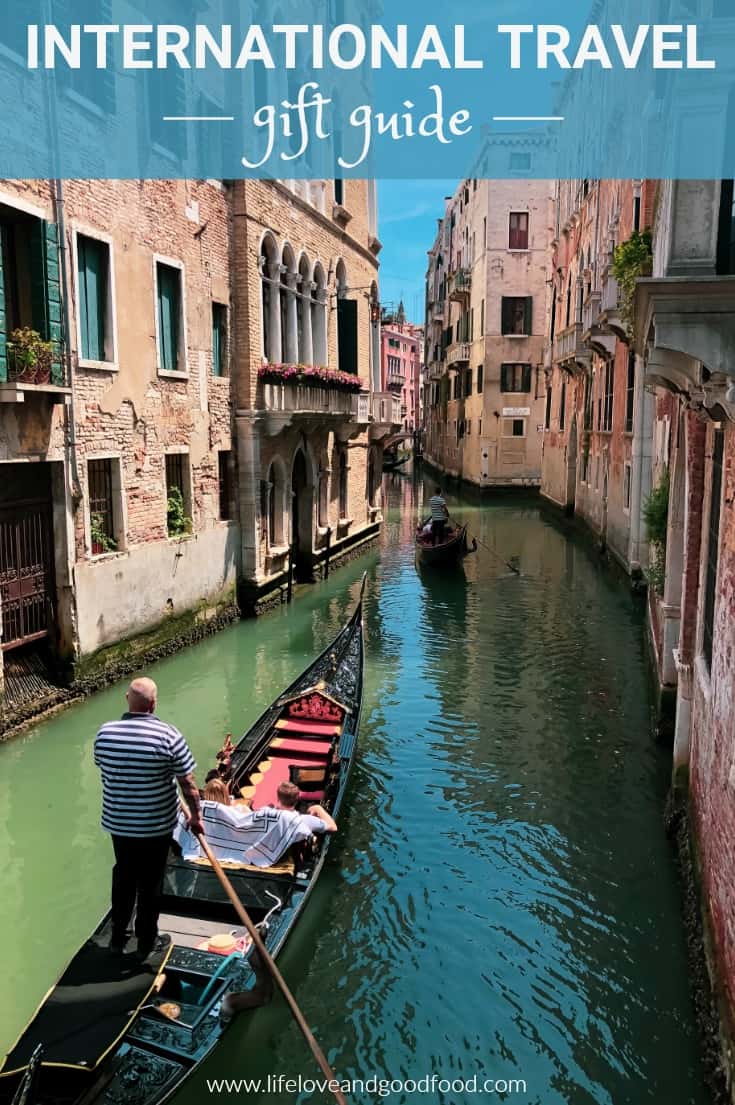 Ten Best Gift Ideas for the International Traveler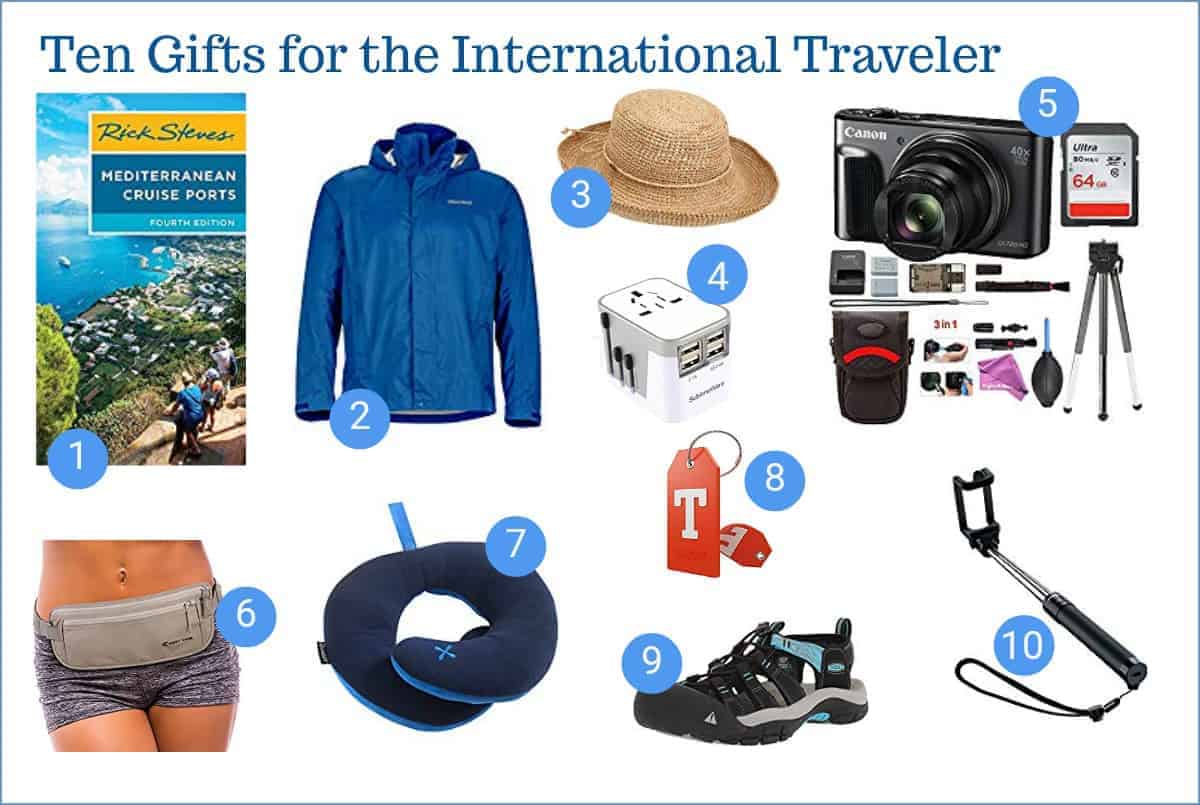 1. Rick Steves Mediterranean Cruise Ports — Not only is this book a must-have resource guide for anyone traveling by cruise ship, it is also an extremely helpful resource in general no matter your mode of transportation.
There are detailed tips on hotels, must-do sightseeing, restaurants where the locals eat, getting around, and more! I kept this one in my backpack to reference at every stop!
2. Lightweight Rain Jacket — Well, because it will probably rain at least one day and you'll be miserable without a raincoat!
My husband loved this Marmot PreClip Lightweight WaterproofJacket because it was stylish, didn't take up much room in our luggage and he could easily carry it in his backpack on sightseeing days.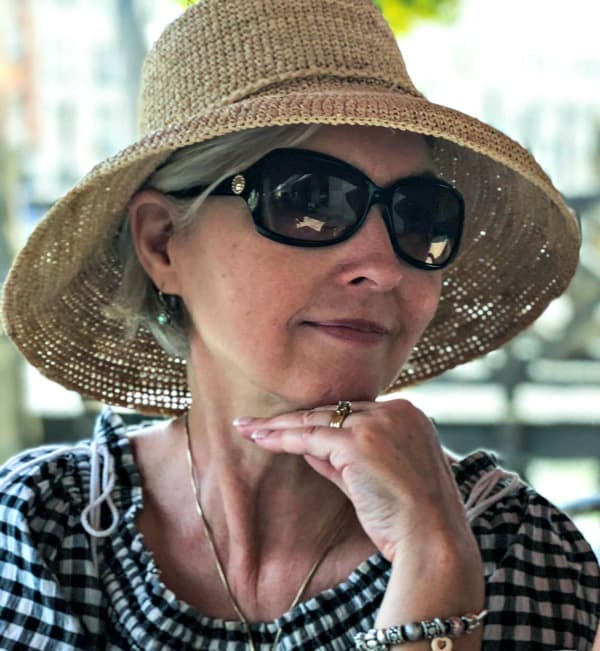 3. Sun Hat — I shopped all over town for weeks looking for the perfect sun hat. I wanted one that I could pack in my suitcase without fear that it would lose its shape and that was stylish without going overboard.
I bought this Scala Women's Crocheted Packable Raffia Hat on Amazon and couldn't have been happier with it! It can be worn with the brim up or down, so I could shade my face more if needed.
4. Power Plug Adapter — This little cube is great when traveling to countries with different electrical outlets. It has4 USB Ports that work for 150+ Countries, which was extremely convenient when we needed to recharge our phones and camera each evening.
5. Canon Point and Shoot — Even though we took lots of photos with our iPhones, I wanted to have a little more creative control on our trip without having to carry my heavy DSLR.
I decided on the Canon PowerShot. It captures high-resolution images up to 5184 x 3888 pixels and records Full HD movie clips at 60 fps with audio. Besides that, you can customize the settings for creative control.
I shot this video of our dinner along the Grand Canal in Venice with the Canon PowerShot. Best thing is that it's compact and lightweight!
6. Travel Money Belt — Our travel research warned that pickpocketing was rampant in areas like Las Ramblas in Barcelona and other parts of Italy.
The thin design of this travel money belt was not visible under our shirts and it also came with $500 Theft Protection, RFID Blocking, and 2x Credit Card Sleeves. There was even room to fit our passports!
7. COZZY Chin Supporting Travel Pillow — That 12-hour flight can be brutal if you don't have a proper neck pillow. Unfortunately, I lost my pillow in the airport rushing to a connecting flight on the way home—ugh! 
Before my next trip, I want this pillow because it has a chin support and will easily snap onto my carry-on handle to keep me from losing another one!
8. Luggage Tags — Let's face it, searching for your suitcase in baggage claim can be a little like a scavenger hunt! I purchased these Initial Luggage Tags with Full Privacy Cover and Stainless Steel Loop in bright orange with our initial.
Not only was our luggage easy to spot, since I ordered the tags in orange with our initial (T), it closely resembled the Big Orange Power T for my college football team! Go, Vols!
9.  KEEN Women's Newport Hydro-W Sandal  — We did a lot of exploring—some of it near water—so I knew I wanted something rugged and comfortable. I wore these sandals everywhere, and it didn't hurt that they looked pretty cool, too!
 I love, love them!
10. Selfie Stick with Bluetooth — You need one of these nifty gadgets for any vacation, domestic or international! I'm usually the one behind the camera, so if I'm not careful I return home with very few photos where I am actually in the picture! This selfie stick is light and compact and pairs with a smart phone via bluetooth.
This post contains affiliate links which means I make a small commission if you make a purchase at no additional cost to you. See the disclosure policy for more information.