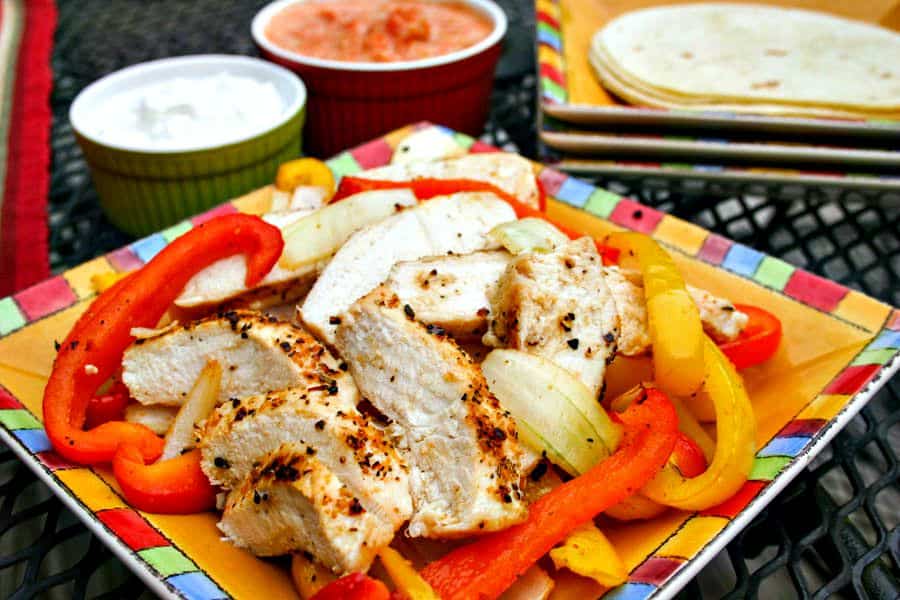 The countdown is on! These past few weeks have been a blur — selling our house, negotiating contracts, buying a new home, packing, sorting, planning — and now we are just days from the big move! We're very excited about this change, but are also getting a bit tired with all the work required to pack up after being the same place for so long. Full-out cooking has been a bit limited during this time, so more than ever we're enjoying grilling quick meals like these Kickin' Chicken Fajitas.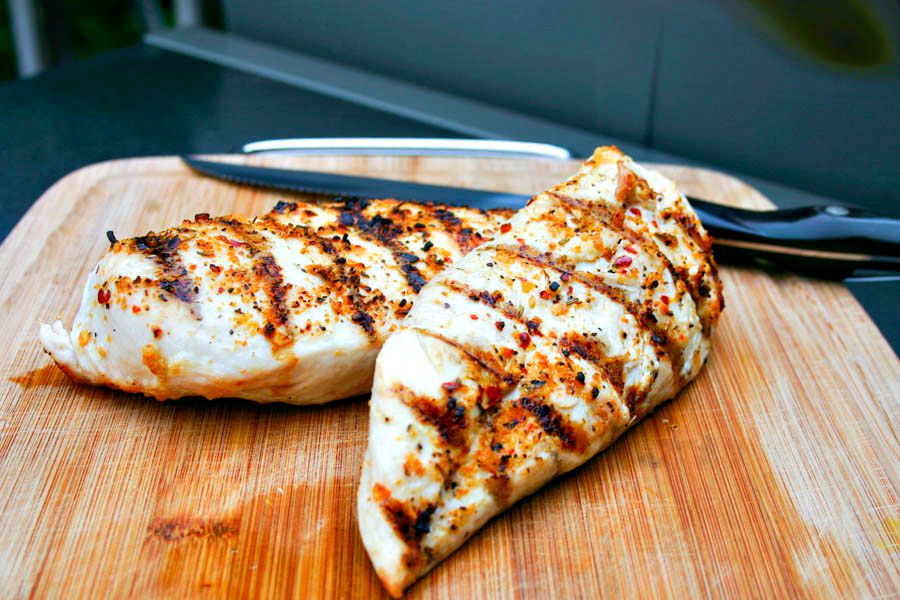 Lightly oil boneless chicken breasts and the veggies, then sprinkle with Weber's Kickin' Chicken seasoning, and grill. Quick, healthy, spicy…delicious! A welcome diversion to the chaos of boxes that is slowly overtaking our home!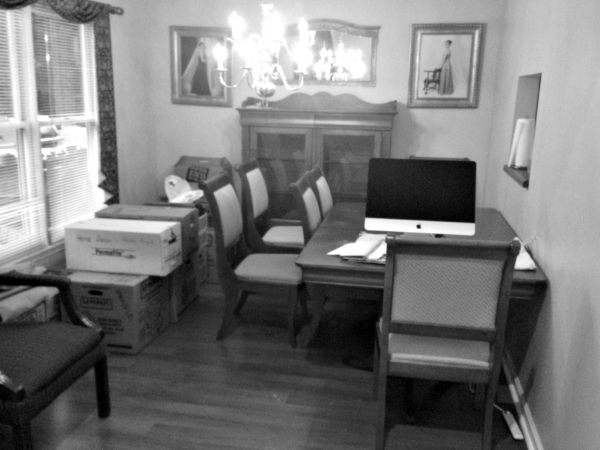 The dining room has become a staging area and my temporary blogging station. We're amazed that the more we pack, the more there seems left to do! We've helped our kids move more times than we can count (in and out of dorms, in and out of apartments, in and out of state, and so on!), so I guess it is just our time. Once we're settled in (and boxes are unpacked), I promise to share a glimpse of my new kitchen and bake y'all up something really special!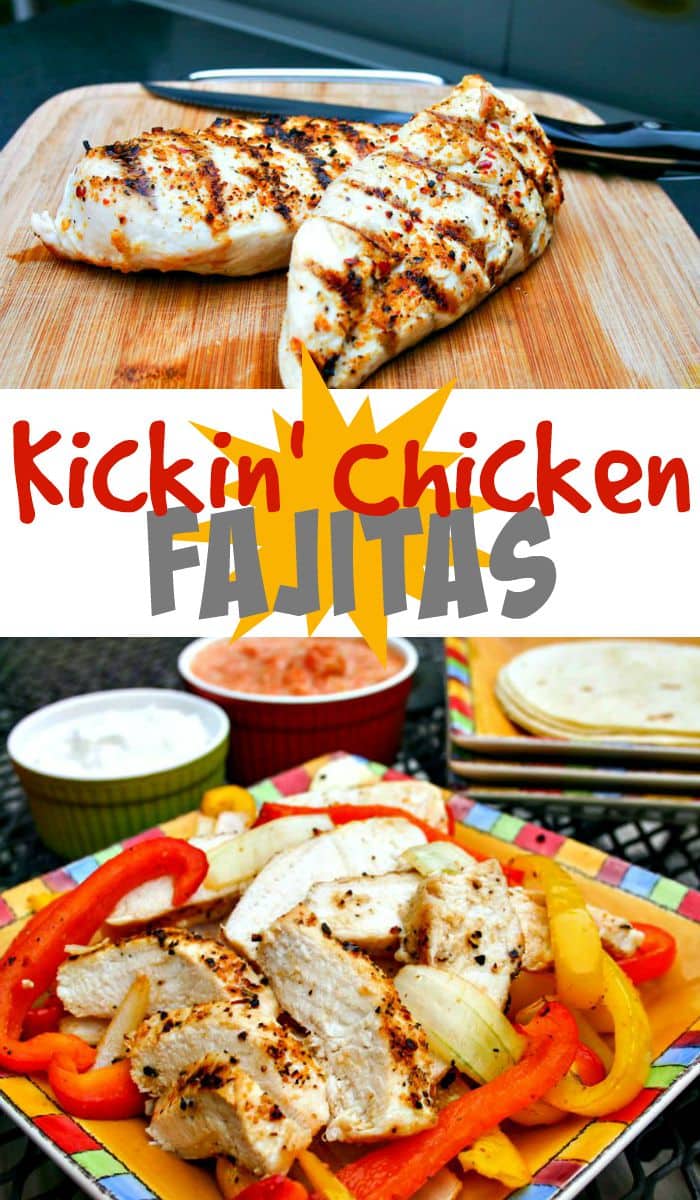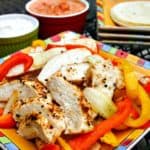 Kickin' Chicken Fajitas
Ingredients
3

boneless chicken breasts

2

bell peppers

one red, one orange or yellow

1

medium sweet onion

2

tablespoons

canola oil

3

tablespoons

Weber's Kickin' Chicken Seasoning

8

warmed flour tortillas

8-inch

sour cream

salsa
Instructions
Preheat grill to medium high heat.

Leave chicken breasts whole and brush all sides with 1 tablespoon canola oil. Sprinkle with 2 tablespoons of the Kickin' Chicken seasoning.

Cut onion and peppers into1/4-inch strips. Place in a large bowl and add 1 tablespoon canola oil. Sprinkle with 1 tablespoon Kickin' Chicken seasoning and toss to coat.

Grill chicken over direct medium heat with the lid closed for 8-12 minutes, or until the meat is firm to the touch and cooked through.

Grill the veggies in a grill pan until crisp tender, about 6-8 minutes.

Slice chicken and serve on tortillas with the grilled veggies, sour cream, and salsa.
Recipe Notes
Recipe by Weber's On the Grill (iPhone App)