What's for dinner tonight? Let me help you take the guesswork out of meal planning for the next couple of weeks with my list of Ten 30-Minute Dinners.
These tasty family dinner ideas include a mix of easy dinner bowls and salads, my favorite stir fry recipe, plus a couple of classics like stuffed peppers and homemade pizza.
The best thing? All these dishes can be prepared in just 30 minutes! If you're in a dinner-time rut and find yourself cooking the same things over and over, I hope you'll be inspired to try something new in the list below.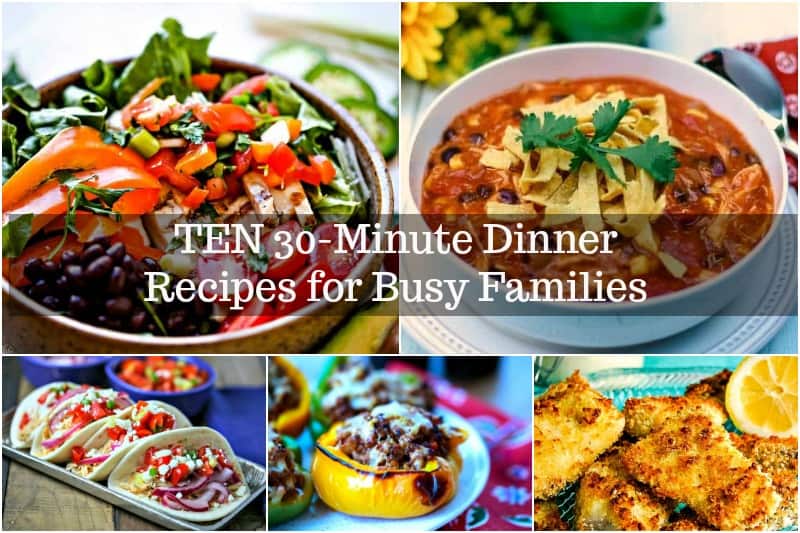 TEN 30-Minute Weeknight Dinner Recipes
Planning weeknight meals can get hectic once Summer winds down and school is back in session. Here's a list of ten delicious EASY recipes to help families ease back into a busier routine while still eating well. With these recipe ideas, dinner is served in just 30 minutes!