This post may contain affiliate links. Please read my disclosure policy.
Last month I escaped to Foodtopia, a.k.a. Asheville, North Carolina, for my very first food blogger conference, the Food Blog Forum hosted by Jaden and Scott Hair from Steamy Kitchen and Todd Porter and Diane Cu of White on Rice Couple. (OK, so I was kicked out of the house by my husband who encouraged me to attend the conference when I was waffling about the decision. Thank you, John! I'm really glad I took the trip!) I feel like a kid back from summer camp, full of excitement and having trouble answering the question, "What was your favorite thing?" I honestly can't give just ONE answer, so let me briefly highlight a very few of my favorite experiences.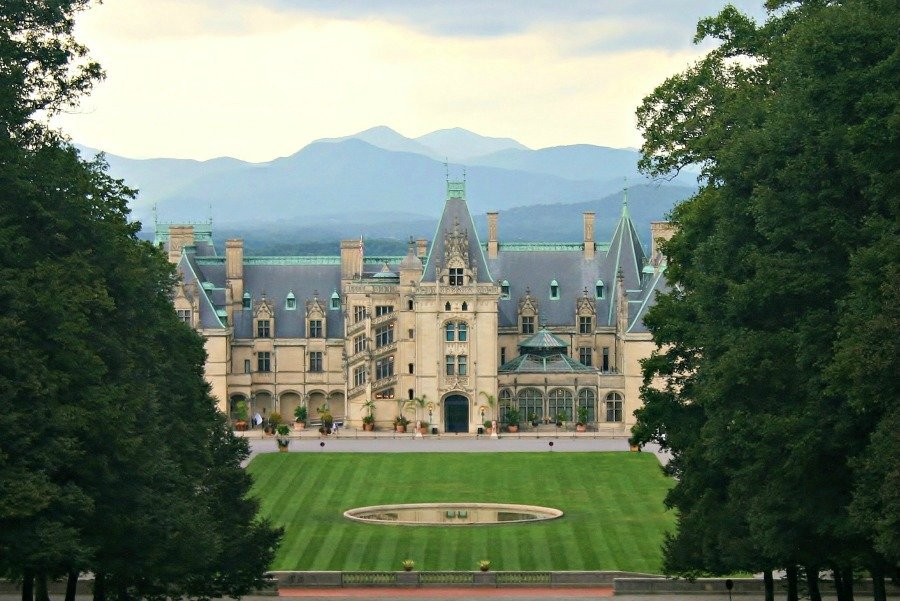 My Favorite Things at Foodtopia
1. Asheville – Just a little over two hours away from home, John and I have often made weekend trips to this beautiful mountain town and the majestic Biltmore Estate. This trip, however, I experienced Asheville in a brand new way – Foodtopian style, which included a fabulous welcome reception at the Doubletree Asheville Garden Terrace, endless tastings, organic farm tours, and a downtown restaurant crawl!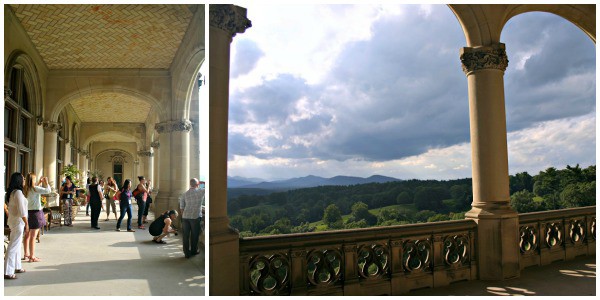 2. Biltmore House Culinary Tour – When food bloggers visit Biltmore House, of course you must focus on food! Our guided tour included a behind-the-scenes look at the business of feeding and entertaining the Vanderbilt guests. Most impressive, however, was the view from George Vanderbilt's magnificent back porch – can you image having your morning coffee here!
3. Food, Glorious Food! – From Sweet Tea Brined Fried Chicken with Pickled Okra at the Biltmore Lioncrest Conference Center to Sloppy Jai at Chai Pani, bloggers at the forum were treated to some of Asheville's best cuisine presented by their most popular chefs. Oh, my! My taste buds were certainly working overtime and there were simply too many wonderful tastes to recount them all here. (Photo: Cavatappi Pasta Salad, Sweet Tea Brined Fried Chicken with Pickled Okra, Pulled Pork with NC Gold BBQ, Herb Roasted Potatoes and Sautéed Green Beans with Crispy Shallots – Biltmore luncheon.)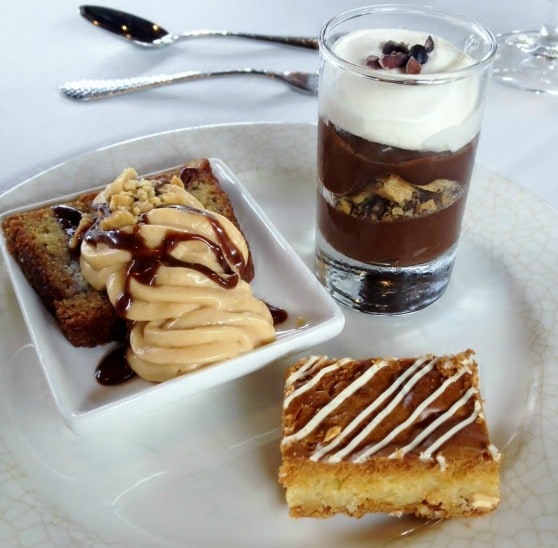 4. Chocolate, Chocolate, CHOCOLATE – My friends and family know that I am a confessed Chocoholic, so imagine my delight at sampling an abundance of decadent chocolate desserts like Dark Chocolate Pudding with Malt Cream; Mississippi Mud Cake with Bourbon Marshmallow, Chocolate Caramel Sauce, and Salted Pecans; and Strawberry Balsamic Truffles from the French Broad Chocolate Lounge! (Photo: Banana Bread with Caramel Mousse, Chocolate Sauce and Salted Peanuts; Dark Chocolate Pudding with Malt Cream; and White Chocolate Brownies – Biltmore luncheon.)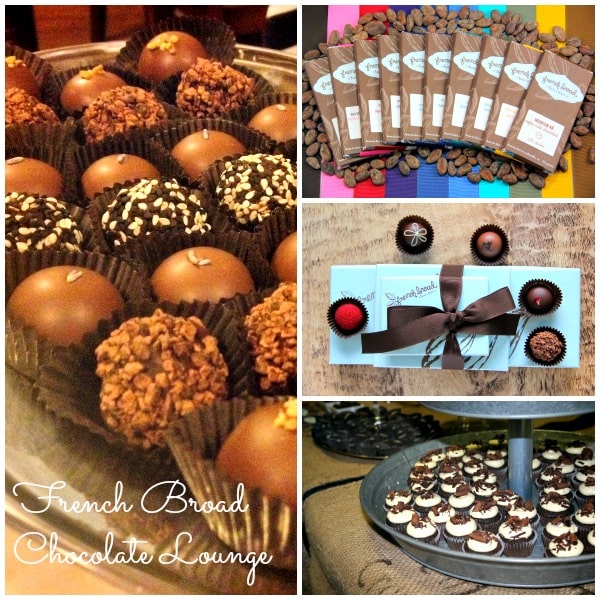 5. The Stories – Each of the artisan food vendors and chefs freely shared passion for food passion and their personal stories on how they came to live and work in Asheville's Foodtopian society. I particularly enjoyed learning about Jael Rattigan's journey from the mid-West via Costa Rica to Asheville and the birth of the French Broad Chocolate Lounge.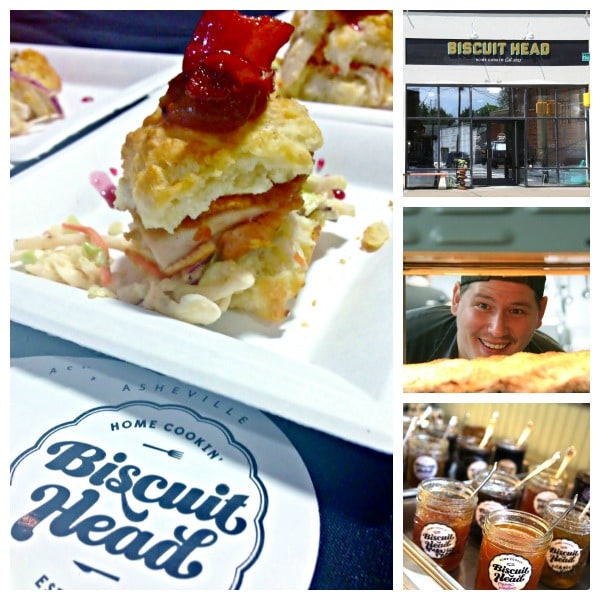 6. Southern Gourmet Biscuits – Growing up a Southern girl, I have a great love of homemade biscuits, but I do believe Biscuit Head's Mimosa Fried Chicken Biscuit by Chef Jason Roy is one of the best I've ever tasted! Oh, and did I mention that the Biltmore Field-to-Table reception had a Biscuit Bar featuring Cheddar Guanciale Chive, Maple Pecan, and Buttermilk Biscuits with Peach Brandy, Gooseberry, and Rhubarb Riesling jams? A real biscuit heaven! (Photo: Mimosa Fried Chicken Biscuit – sriracha slaw, sweet potato chai butter, Cheerwine bacon.)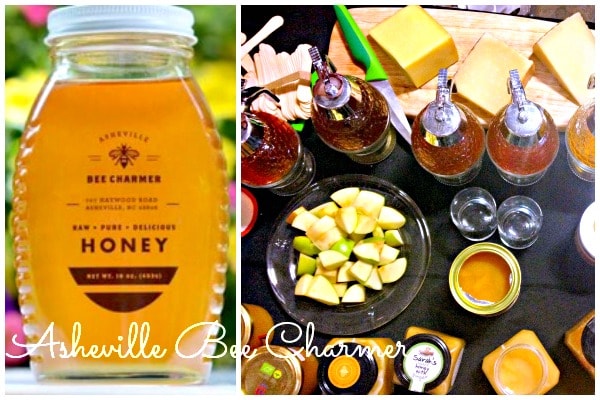 7. Honey Tasting Bar – I didn't realize that honey could exhibit so many different flavors depending on the flower varieties that bees pollinate. Asheville Bee Charmer offered a sampling of regional-based local and artisan honey — all delightful!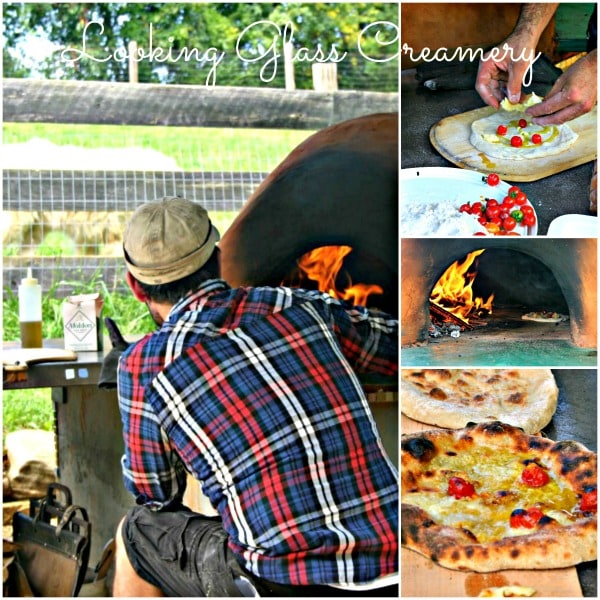 8. An Outdoor Wood-Fired Pizza Oven – On our field trip to the Looking Glass Creamery, I was really fascinated by this outdoor wood-fired pizza oven. I'm not sure this is in the long-term plan for my kitchen, but wouldn't that be so fun?!
9. Downtown Restaurant Crawl – An evening that was nothing less than spectacular! Our Asheville Independent Restaurant ambassador, Jane Anderson, was a very gracious host and offered background stories on each restaurant and chef that we visited. My crawl included Indian food at Chai Pani, a very memorable Green Tomato Napoleon at the Early Girl Eatery, Grilled Peach and Watermelon Salad at Isa's Bistro, Ahi tuna and a Fried Green Tomato with pimento cheese, pickled okra, and smoked tomato vinaigrette at Posana Cafe, plus a beet-flavored French macaroon filled with blueberry buttercream and truffles at the French Broad Chocolate Lounge!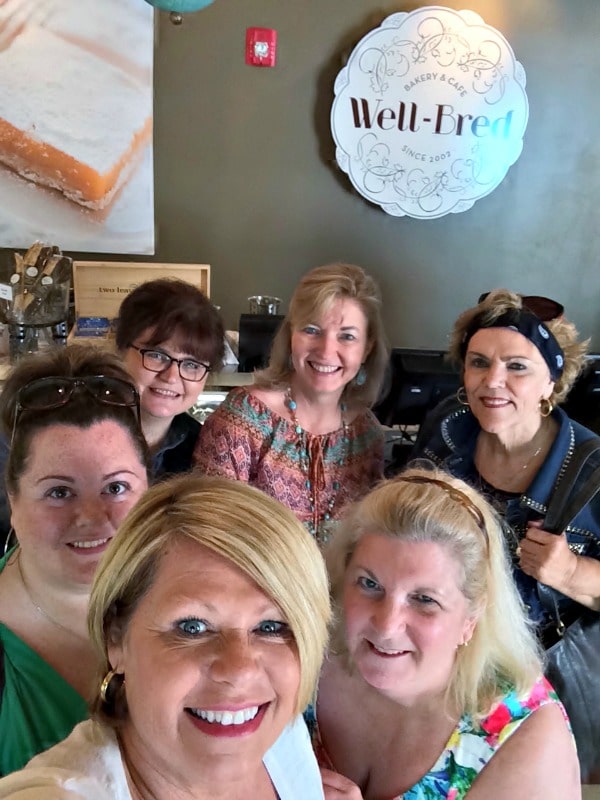 10. Networking with Food Bloggers – And lastly, the best thing, connecting with new food blogger friends! In just three days, I met some of the most encouraging and genuinely nice people who share my love of food and blogging. I almost didn't make this trip as I really felt that I was just a novice and that I would feel completely out of my league at the conference, but that proved to be totally untrue! One new friend asked how long I'd been blogging at Life, Love, and Good Food and when I told her just nine months, her reply was, "Well, that's enough time to birth a baby!" (In this food blogger selfie: Strawberry Sue, Big Bear's Wife, The Old Hen, and Simply Southern Baking.)