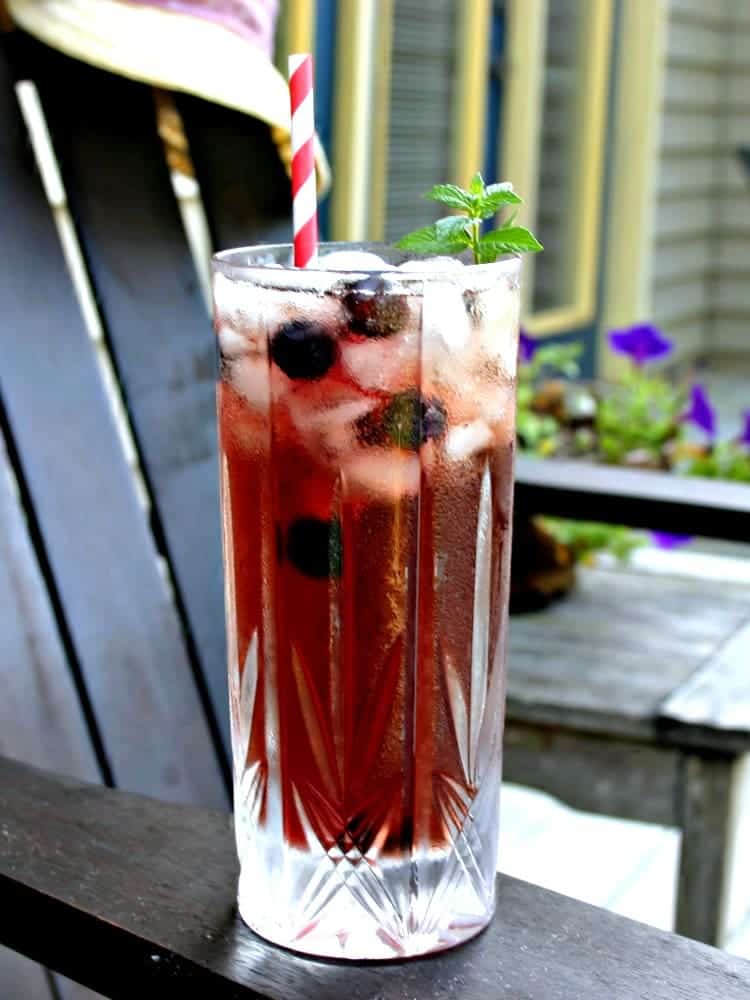 Today in celebration of being Southern, I'm sharing a new recipe for Blueberry Mint Iced Tea. With just enough sweetness, this tea is perfect for an evening of porch-sitting and conversation or to serve at any summer party. Don't forget to garnish with fresh mint to enjoy both the refreshing taste and smell of this Southern beverage. Enjoy, y'all!
Growing up Southern is a privilege, really. It's more than where you're born, it's an idea and state of mind that seems imparted at birth. Its more than loving fried chicken, sweet tea, football, and country music. It's being hospitable, devoted to front porches, magnolias, moon pies and coca-cola, and each other. We don't become Southern, we're born that way. -Anonymous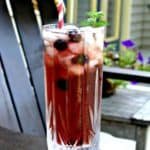 Blueberry Mint Iced Tea
Ingredients
2

family-size iced tea bags

1-1/2

cups

water

1-1/4

cups

sugar

1/2

cup

fresh blueberries

(plus a few extra for garnish)

2 - 3

tablespoons

fresh mint leaves, loosely packed (plus more for garnish)

water

ice
Instructions
Blueberry Mint Simple Syrup
Stir together sugar and water in saucepan over medium heat until dissolved. Gently crush mint leaves between palms and add to mixture along with the blueberries.

Bring to a boil. Reduce heat; cook and stir until berries are soft enough to crush with the back of a spoon against the side of the pan.

Remove from heat and cool to room temperature.
Iced Tea
Brew tea in iced-tea maker according to manufacturer's directions for amounts of water and ice using both tea bags in one brewed batch.

Pour brewed tea into a large beverage container (at least one-gallon size). Strain simple syrup and add to tea in container. Continue filling with additional water and ice. Stir and serve. Add a few fresh blueberries to the container for garnish.