Hello, friends! I'm Sheila Thigpen, author and publisher of lifeloveandgoodfood.com and I'm just so honored you're here! I love cooking and sharing good food with my family and friends, and virtually with you!
If you're looking for flavorful recipes to make at home that don't require a culinary degree, you're in the right place! Believe me, you don't have to be a gourmet cook to put together a delicious meal your family will love!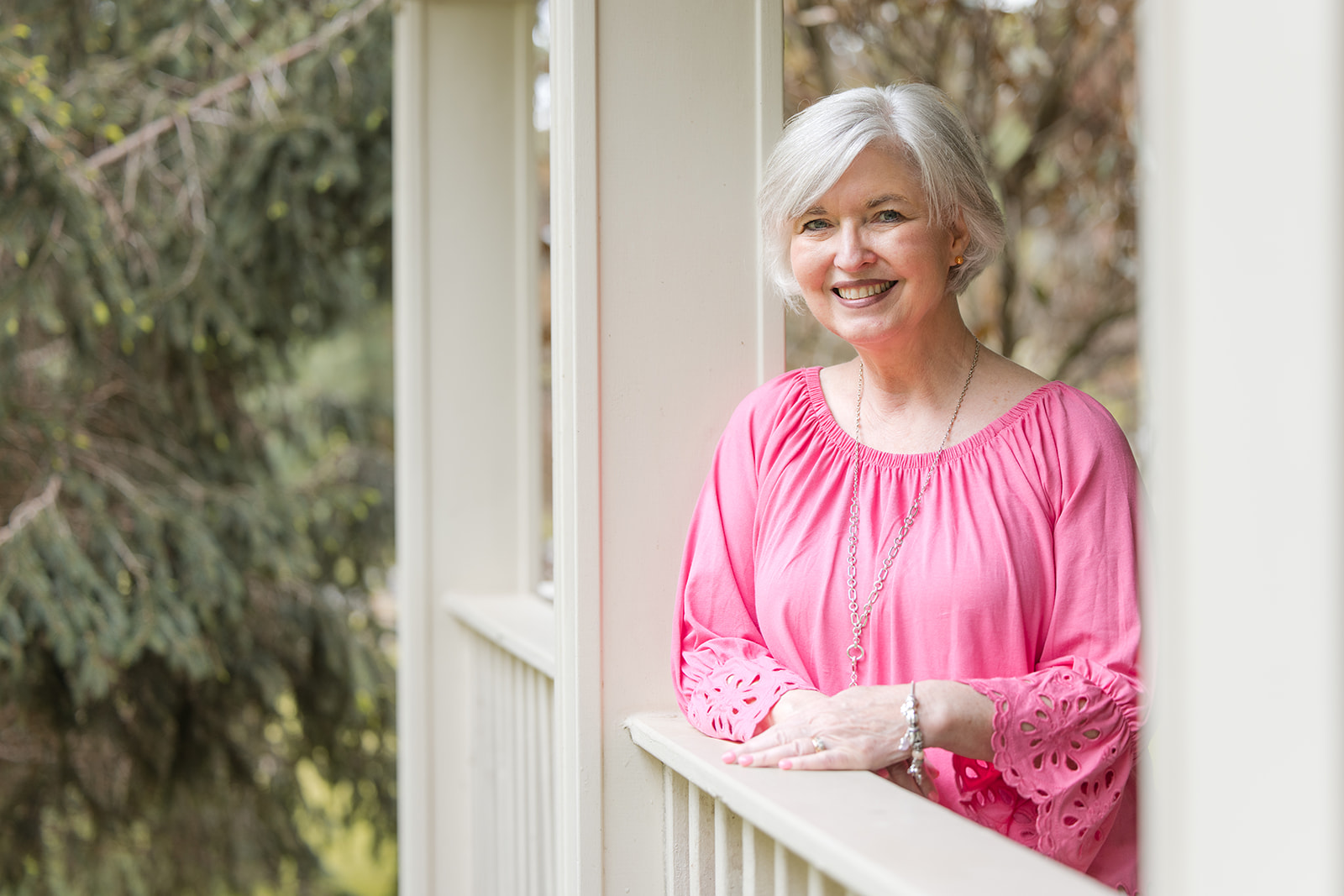 As you browse, I hope you'll be inspired to spend more time in the kitchen — and connect with your family around the dinner table — with the quick and easy recipes, clear instructions, and tips for cooking success you'll find on these pages.
How it all started
Raised on a farm in east Tennessee, I come from a long line of Southern cooks. My grandmother would spend hours in the kitchen preparing dinner for our family. She was a great teacher and amazing encourager, and at her side, I learned to cook old-fashioned Southern recipes from scratch.
Right there in our farm kitchen, my love of food and cooking was born. Although Southern cooking and hospitality is a big part of my food story, plenty of the recipes I cook and share are also inspired by other regions and flavors.
For instance, I absolutely love Mediterranean food — this chicken dish is a big favorite — and could eat pizza literally every day! Truthfully, I enjoy most foods except sushi and fried or poached eggs — it must be a texture thing!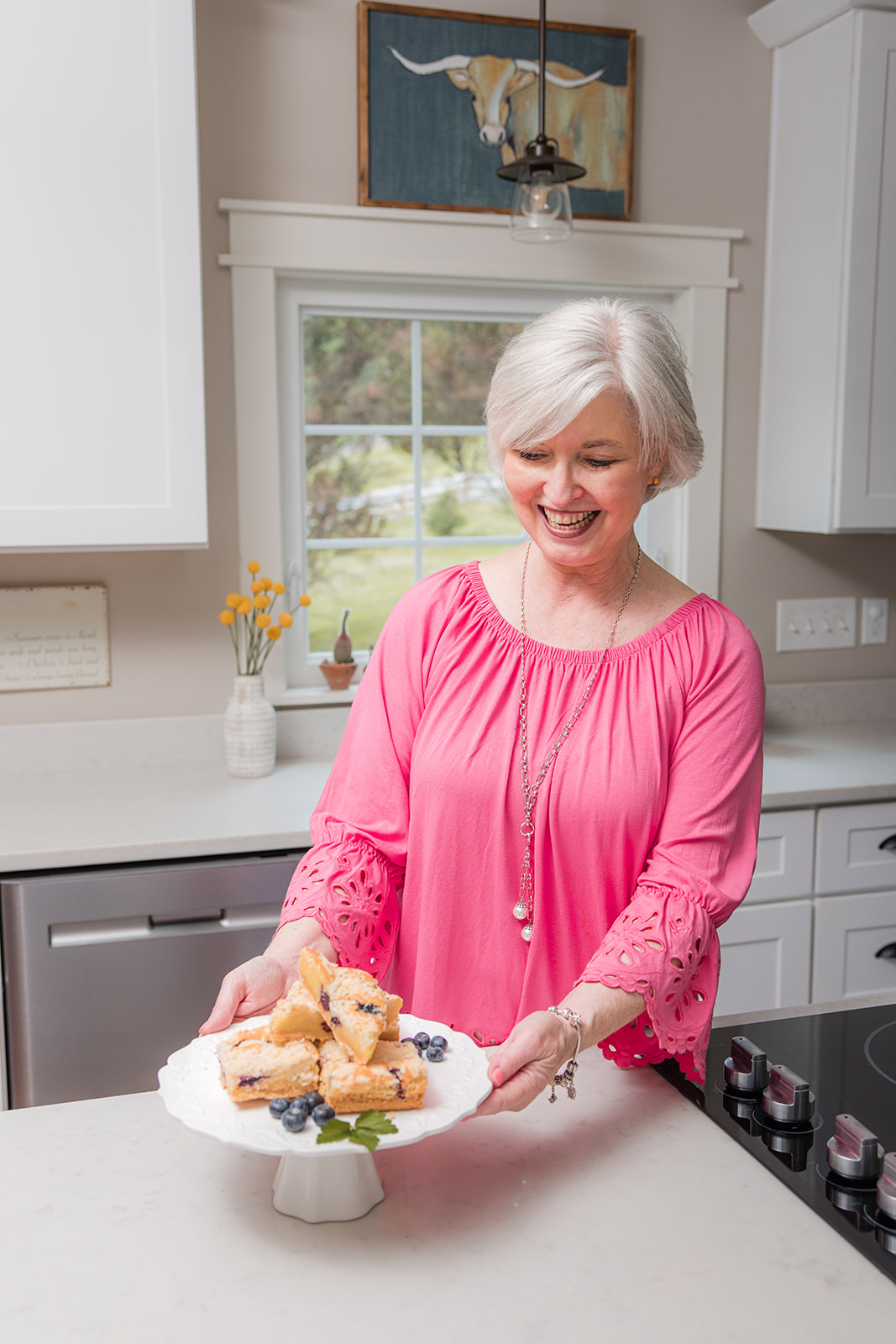 Like many of you, I know firsthand what it's like to be a working parent with a crazy schedule. Our very active daughters were involved in swimming, piano, band, or church activities what seemed like every night of the week — so I quickly adopted recipes that were faster to prepare.
And along the way, I developed a few tips and tricks that made enjoying flavorful home-cooked meals with my family possible even on busy weeknights.
During those busy years working full time and raising our girls, catching up around the dinner table was always the highlight of my day — and I hope to help make it yours as well.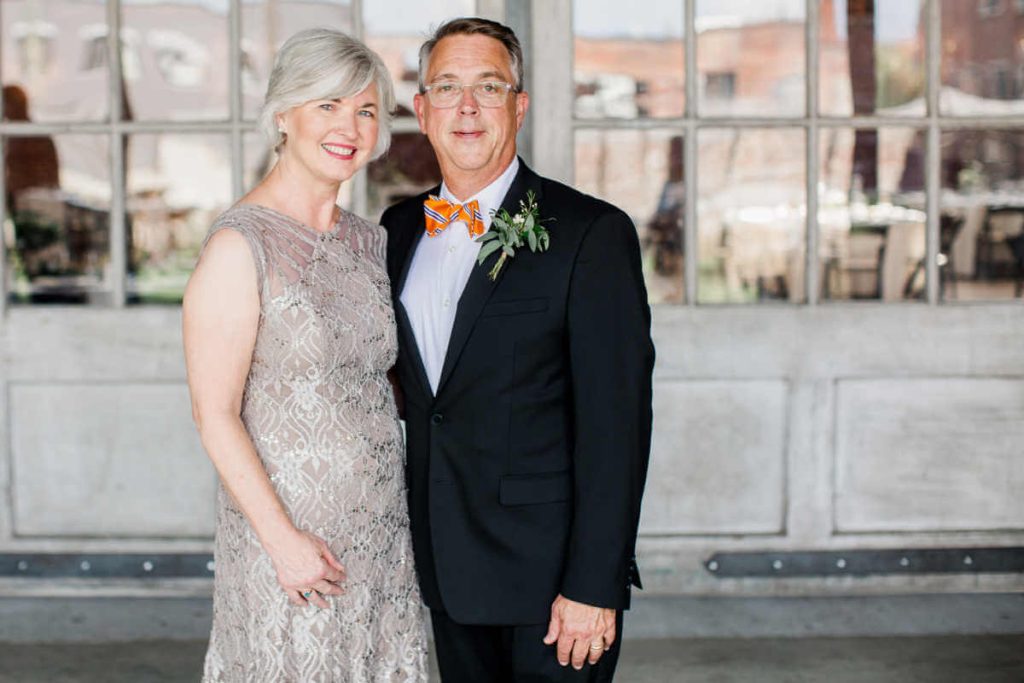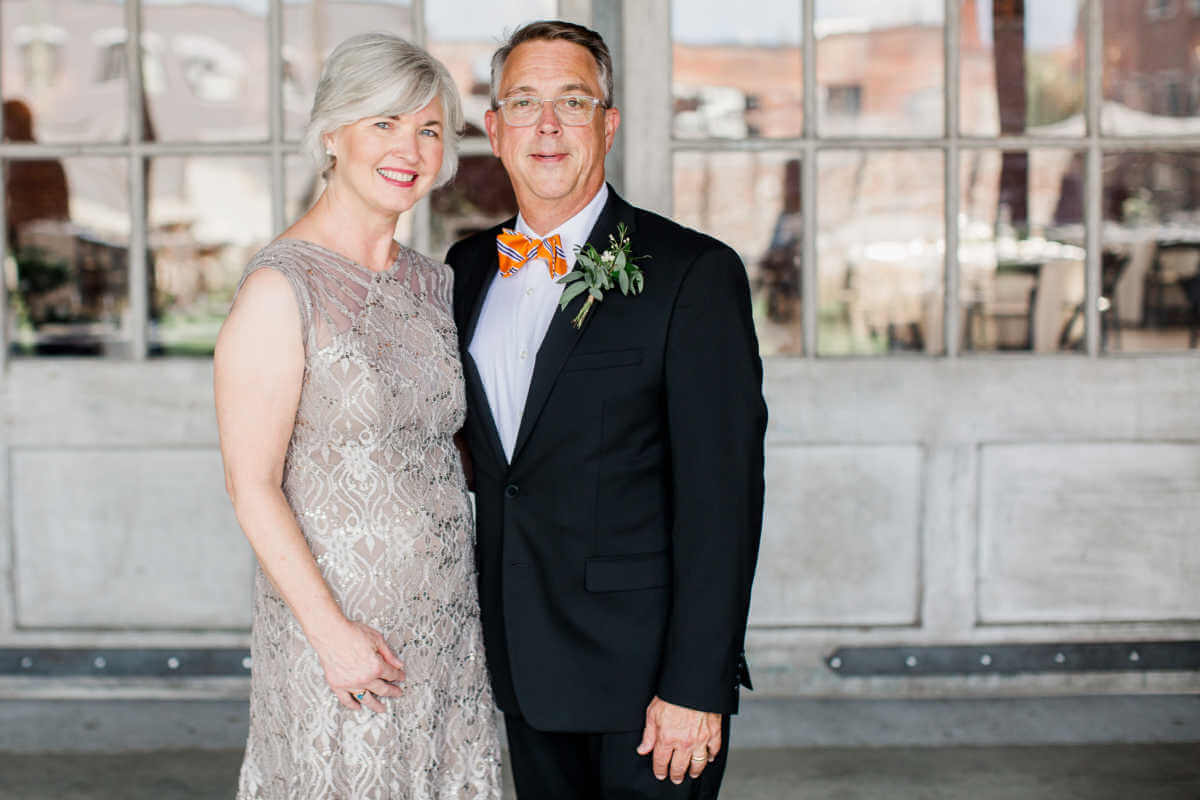 How it's going
My husband John and I are officially empty nesters living near the Smoky Mountains in East Tennessee — the most beautiful spot in the country! We feel fortunate to be able to head to the hills at the drop of a hat to enjoy a hike or picnic in the National Park.
John and I have been married "forever" as he likes to tease! Actually, I've been married to my best friend since 1984 and I think I'm the luckiest girl around!
When I started my blog in 2014 it was a project for collecting my recipes all in one place. I never dreamed I would be working at it full time, but in 2018 I left my publishing career to channel all my creative energy and passion for good food into Life, Love and Good Food.
Although I'm the cook behind the blog, John has a growing enthusiasm for outdoor cooking and has perfected the technique for making the best smoked beef brisket! Not only that, he likes to get involved in cooking breakfast Saturday mornings and does an amazing job flipping pancakes on the griddle.
Be sure to sign up for our newsletter and stay tuned for more grilling, smoking, and griddle recipes in the near future!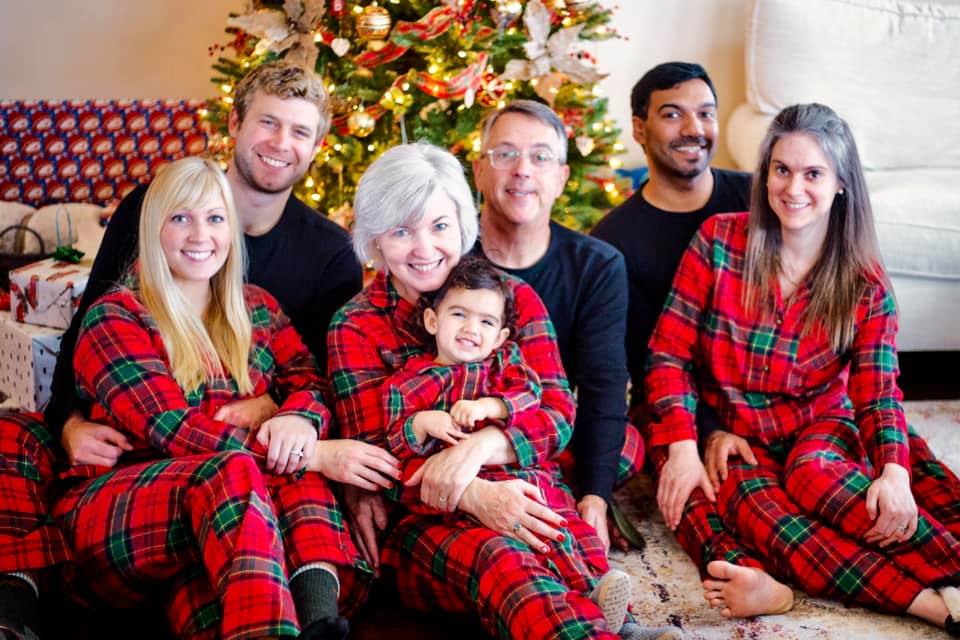 My greatest blessings
In this crazy world of ours, I honestly don't know how I would navigate life without my faith — Jesus Christ is my hope and my salvation. The older I get, the more I treasure the truths of the Bible.
Taste and see that the Lord is good; blessed is the one who takes refuge in him.

— Psalms 34:8
God has blessed us with two amazing, intelligent, and beautiful daughters (and fine sons-in-law, too) as well as a sweet and sassy granddaughter. Everything they say about being a Nana is true — I am absolutely smitten with that little girl!
I'm also so very proud of the young women we raised. Both our girls have very successful (and sometimes stressful) careers — one in public health administration and one in supply chain management. How pertinent is that in our current climate?
They each have the gift of hospitality, too. Our family definitely shares the love of food! It's so fun hearing about the parties and menus they plan with their friends — everything from an English tea party for a Bridgerton binge-watching afternoon to football parties with smoked pork and all the trimmings. It makes a Mama's heart proud!
A few fun facts about me …
I had never flown in an airplane until we were on our honeymoon — small town, farm girl here!
My husband and I love to travel — he's the true wanderlust! — and seek out local, trendy restaurants wherever we go. We have a wish list of places to visit and will be checking off Sedona (for a relaxing long weekend) and Alaska (with an extended RV adventure) later this year.
I am terrified of heights, but caved to peer pressure and zip-lined through the rain forest in St. Lucia on vacation with the family. I survived the challenge — but just barely — and my kids bought me the t-shirt to commemorate it!
As a child, I didn't care much for candy or sweets, but now I am a true chocoholic. Brownies, pies, gooey cakes, I love them all!
Much to my own surprise, I've written and published TWO cookbooks! The 5-Ingredient Fresh and Easy Cookbook and the Easy Chicken Cookbook are both available on Amazon.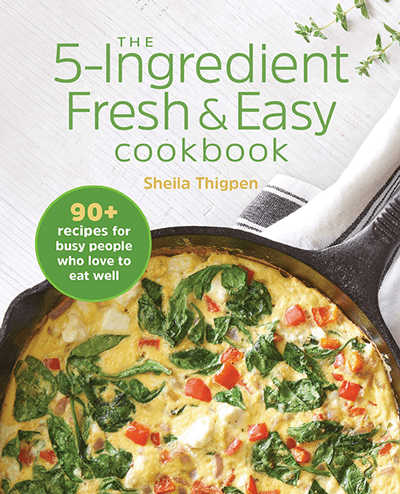 The 5-Ingredient Fresh and Easy Cookbook: 90+ Recipes For Busy People Who Love to Eat Well
"I've had the pleasure of knowing Sheila Thigpen for nearly twenty years, and I can assure you that there are very few other people I'd trust to deliver fast, easy, and tasty dinners to the table. Sheila has an innate understanding of practical, time-saving techniques that home cooks are certain to appreciate." ― Phillip Rhodes, Executive Managing Editor, Garden & Gun, and co-author of The Southerner's Cookbook
Easy Chicken Cookbook: 75 Simple Meals for Every Day
"Sheila has created a great collection of creative, approachable, and delicious chicken recipes that are sure to please every palate! I especially love the sections on one-pan chicken dishes and recipes that require 5 ingredients or fewer. You'll want to have the Easy Chicken Cookbook at your fingertips whenever you're looking for new chicken recipes to add to your weeknight dinner rotation!" ― Karen Lee Young, author of The Electric Pressure Cooker Soup Cookbook and founder of TheTastyBiteBlog.com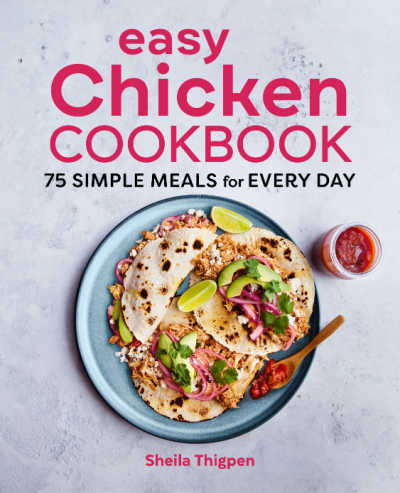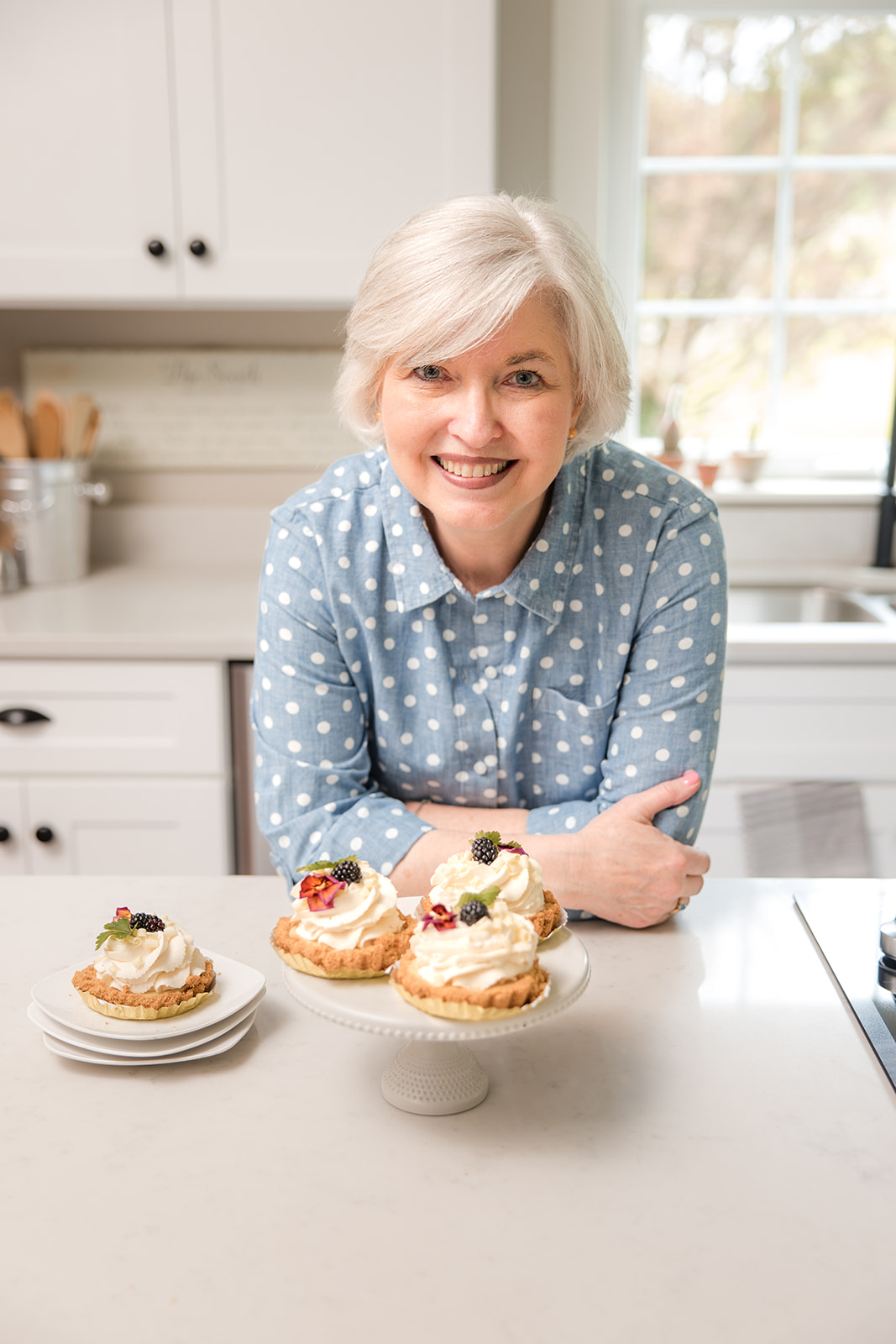 Finally, my absolute favorite recipes
Like my granddaughter (she has a favorite color of the day), my favorite food changes depending on the season. I'll try to narrow it down in this list!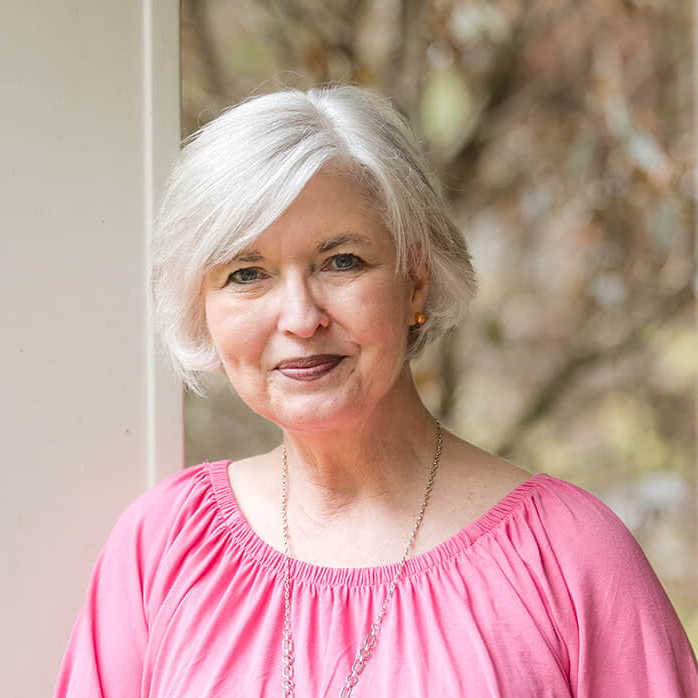 About Sheila Thigpen
Recipe Developer, Food Photographer, Food Writer
Sheila Thigpen is the publisher of Life, Love, and Good Food — a Southern food blog — and the author of Easy Chicken Cookbook and The 5-Ingredient Fresh and Easy Cookbook. After 20+ years in the publishing industry, she retired in 2018 to focus on her own creative endeavors full time. She and her husband live near the beautiful Smoky Mountains and have a precious little granddaughter who has stolen their hearts. As an influencer, Sheila has collaborated with brands like Creamette, Kroger, HERSHEY'S, Hamilton Beach, Garafalo Pasta, OXO, Smithfield, Valley Fig Growers, and more.