At Life, Love, and Good Food we strive to inspire average home cooks to spend more time in the kitchen — and around the family dinner table — by sharing quick and easy recipes with clear instructions and tips for success. For collaborations, please email [email protected]
The best times in life's journey involve good food shared with family and friends. Growing up in the South, my life has been blessed with plenty of good food shared at family reunions, church pot luck dinners and picnics, tailgate parties, baby showers, weddings, birthday dinners, cook-outs, and supper clubs.
I have proud farm roots and learned cooking basics — like biscuit-making and canning vegetables — from my Mamaw B. I learned the rest of my cooking skills by pouring over cookbooks for inspiration and altering the recipes based on what ingredients I had on hand — my own sort of pantry challenge!
In those early years, my husband and daughters endured a lot of trial and error, but they got fed and they survived!
Here on the blog, you'll find some of my favorite family recipes, as well as a few from my friends and my cookbook collection. You'll also find my latest cookbooks and favorite kitchen tools.
After browsing around, I hope you'll be inspired to spend more time in the kitchen and around the family dinner table with the people you love.
"Life is a journey, not a destination." — Ralph Waldo Emerson
Blessings ~ Sheila Thigpen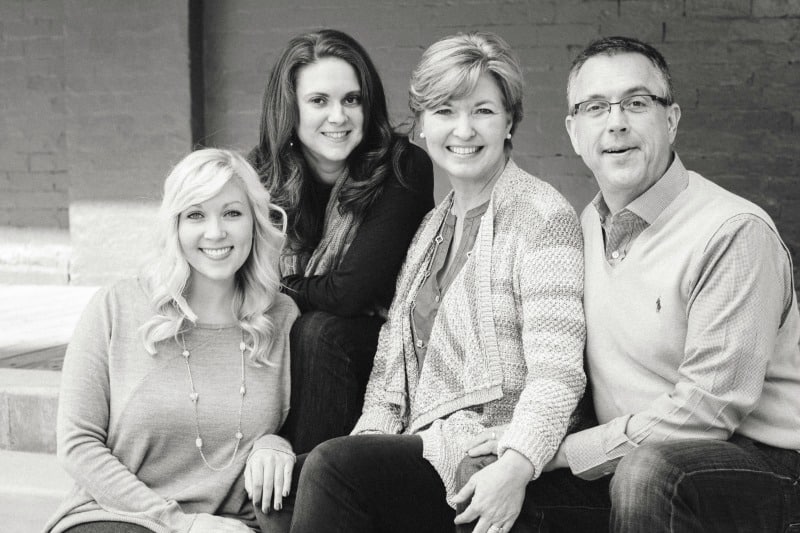 Sheila is a born and raised Southern girl who lives near the beautiful Smoky Mountains. She and her husband, John, have been blessed with two beautiful daughters. Now, they are empty-nesters and are over-the-moon in love with their first granddaughter who arrived in December 2018.
Taste and see that the Lord is good; blessed is the one who takes refuge in him. — Psalms 34:8
ABOUT SHEILA
Sheila Thigpen, author of Easy Chicken Cookbook and The 5-Ingredient Fresh and Easy Cookbook, is a recipe developer, food photographer, and food writer. She spent 20+ years as a business manager in the publishing industry before she retired in 2018 to focus on her passions — cooking, photography, and writing. Living near the beautiful Smoky Mountains, Sheila and her husband have two adult daughters and two fine sons-in-law, are active in their church, love to travel, and have a precious little granddaughter who has stolen their hearts. Follow Sheila on YouTube, Pinterest, Instagram, Facebook, and Twitter!