This post may contain affiliate links. Please read my disclosure policy.
I love simple crockpot soups and am always looking for shortcuts on busy week nights. So to kick off the first day of Fall, I'm sharing a week's worth of recipes, Seven Savory Slow Cooker Soups. Bookmark this page and return often to enjoy all this deliciousness!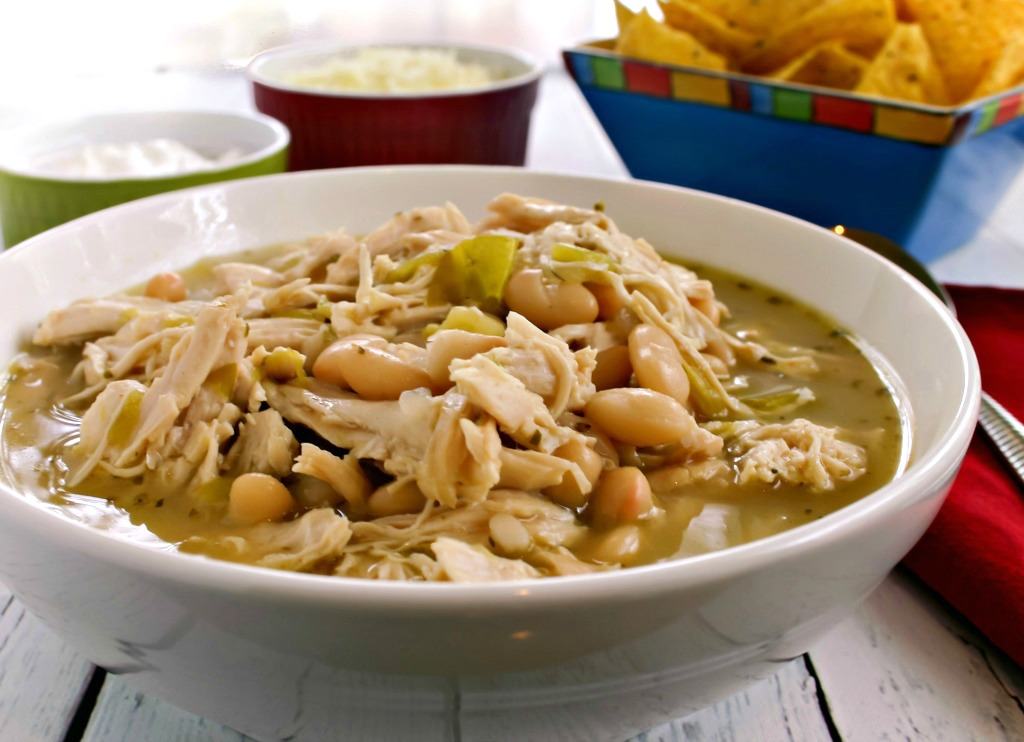 One of my most requested recipes is my Favorite White Chicken Chili seasoned with cumin, oregano, cayenne pepper, and green chilies. Perfect for football parties, let this soup simmer in the slow cooker until half time.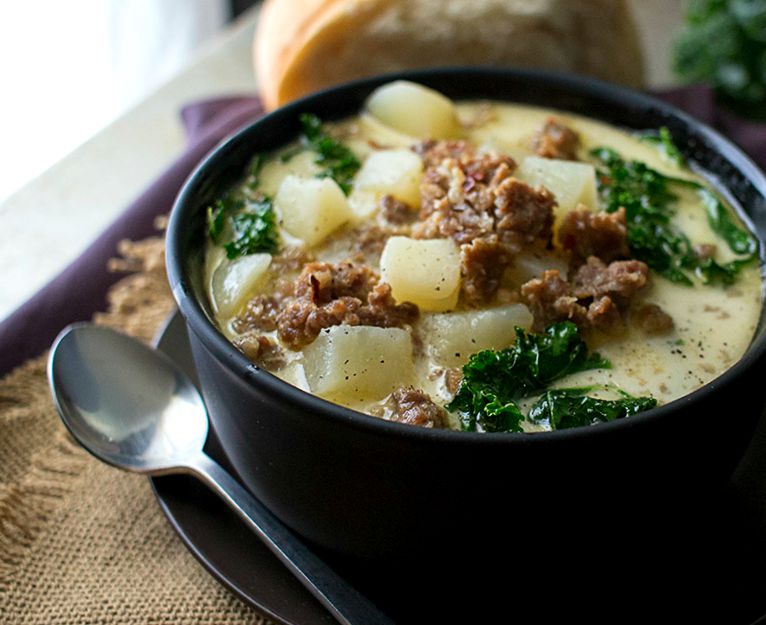 Slow Cooker Zuppa Toscana by The Chunky Chef. The classic zuppa toscana soup, in slow cooker form! It tastes WAY better than Olive Garden's, and is sure to be a crowd pleaser!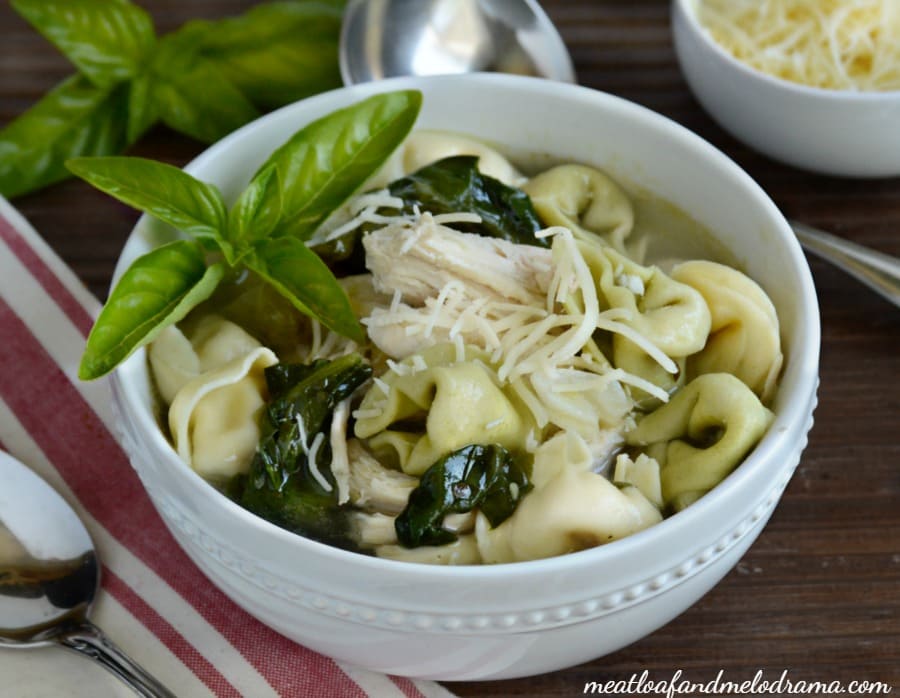 Crock Pot Chicken Tortellini Soup by Meatloaf and Melodrama is filled with shredded chicken, cheese-stuffed pasta and fresh spinach. It's made entirely in the slow cooker and light enough to enjoy year round.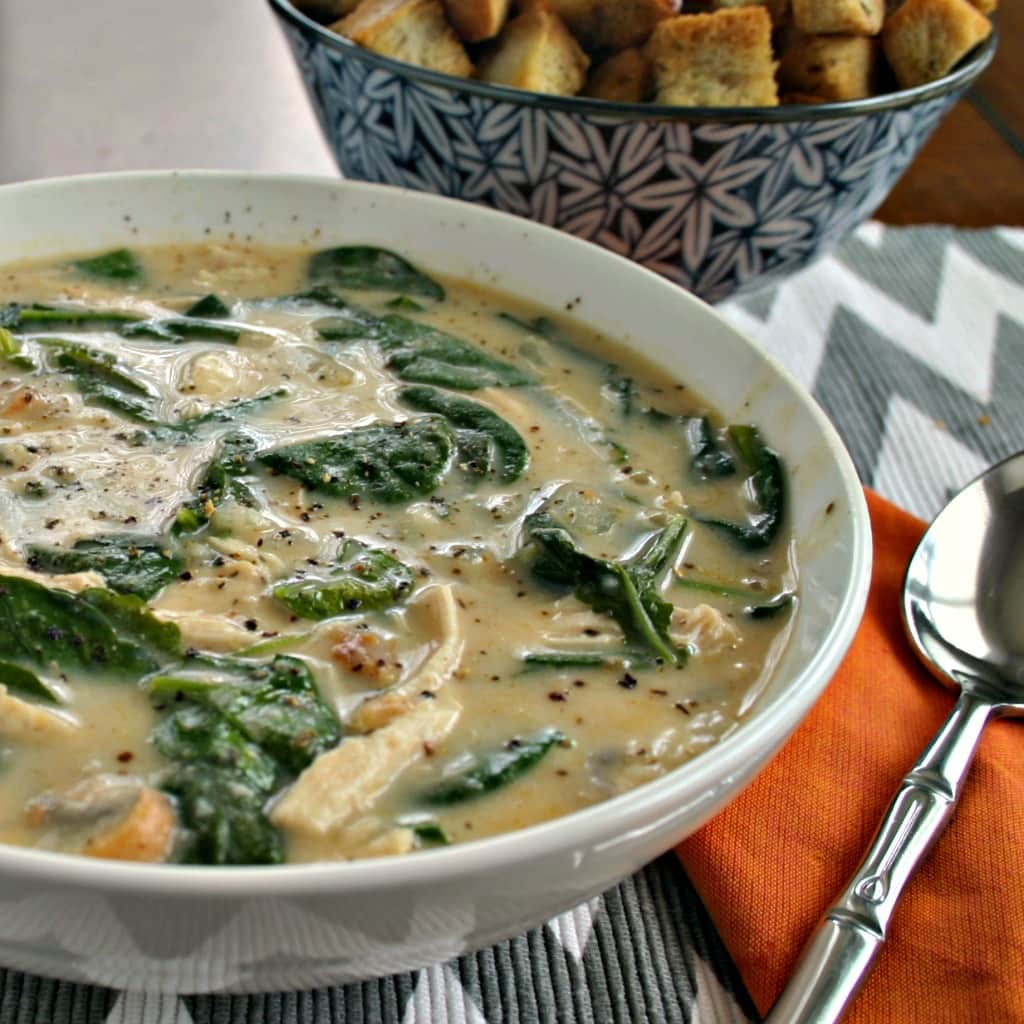 Make Creamy Chicken Florentine Soup in the crockpot with chicken, fresh spinach, and mushrooms. Top with Parmesan croutons for extra flavor when serving!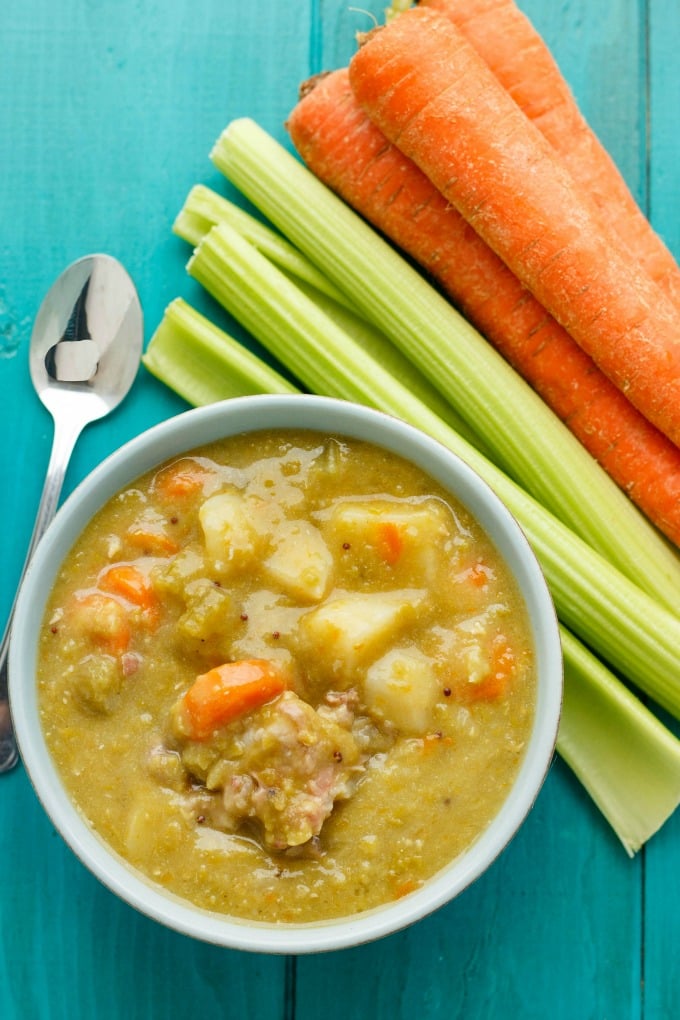 Split Pea Soup with Ham by The Cookie Writer. Ever wonder what to do with that leftover ham bone? Think no further with this split pea soup with ham in the slow cooker!
The last two soups don't necessarily require a slow cooker, but I'm sneaking them into this round-up because they are just THAT good! (You'll allow me a little leeway this one time, right?). Both of these quick soups can be prepared ahead and kept warm in a slow cooker until ready to serve.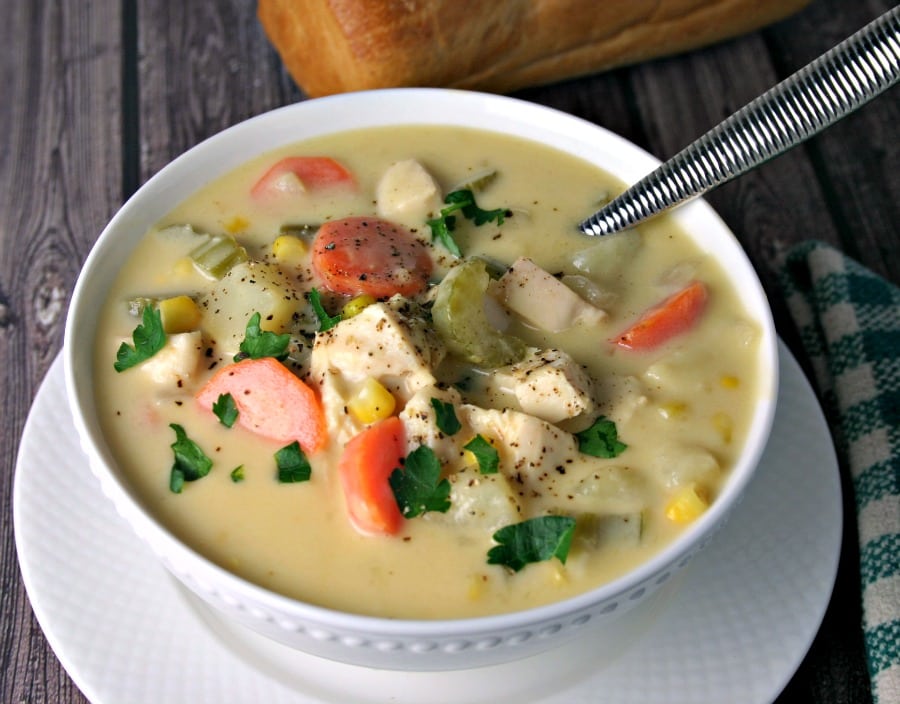 There's nothing fancy about Cheesy Chicken Vegetable Chowder – no special ingredients required – and this versatile recipe can be altered to fit whatever cheese and vegetables you have on hand!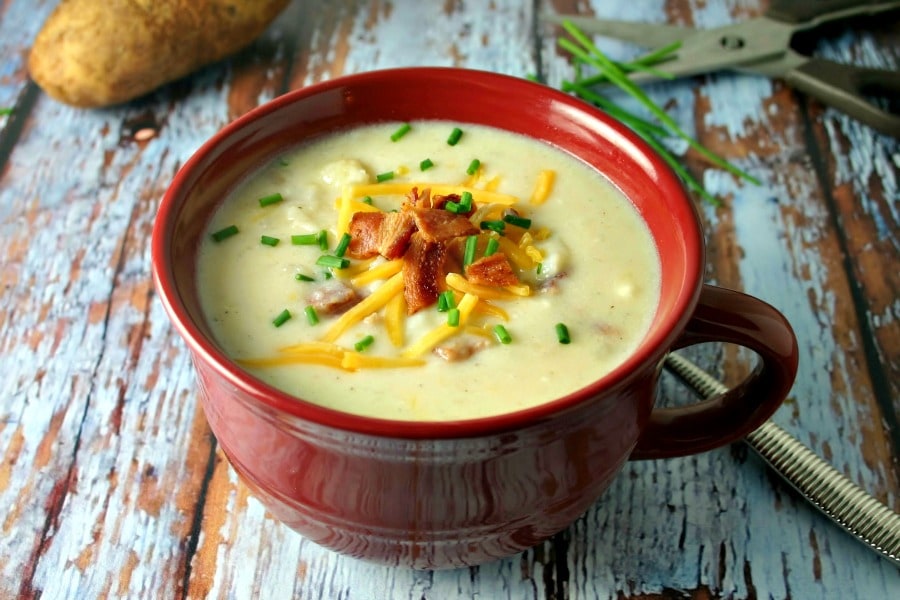 Baked Potato Soup is loaded with cheddar cheese, sour cream, chives, and bacon. Add a loaf of crusty bread and a lite salad for a delicious meal.