A hand-held blueberry pie? You betcha! Blueberry Pie Bars have a shortbread crust, fruity filling and crumble topping, and don't necessarily require a fork!
Often blueberry pie bar recipes use canned pie filling. However, fresh blueberries are the star ingredient in this easy blueberry dessert recipe. As the blueberry bars bake, the berries get soft and juicy and fill your kitchen with the most mouthwatering aroma!
You'll be tempted to eat these crumble bars hot from the oven. Allow them to cool first, though, to make cutting the blueberry dessert bars easier.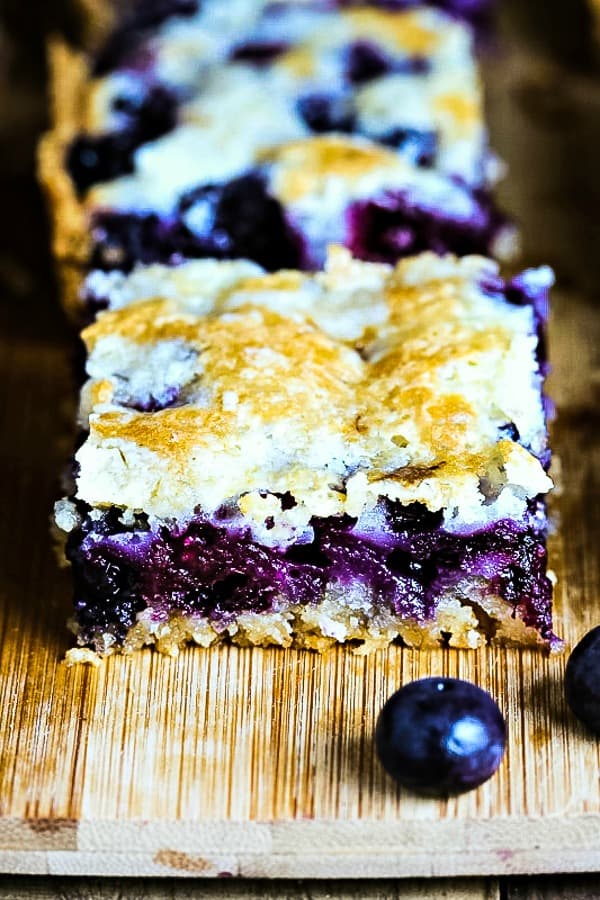 Blueberry Pie Bars
Lucky for me, I have plenty of blueberries in the freezer from my father-in-law's prize blueberry bushes and get to enjoy them all year long. We enjoy tossing a handful into our pancake batter and love making Blueberry Oatmeal Muffins or Blueberry Scones whenever we get a blueberry craving.
Recently, I discovered that Blueberry Pie Bars on a shortbread crust is also a most delicious little pastry! These blueberry bars don't require any other special ingredients other than fresh berries, so it's one that I often make when the blueberries are harvested.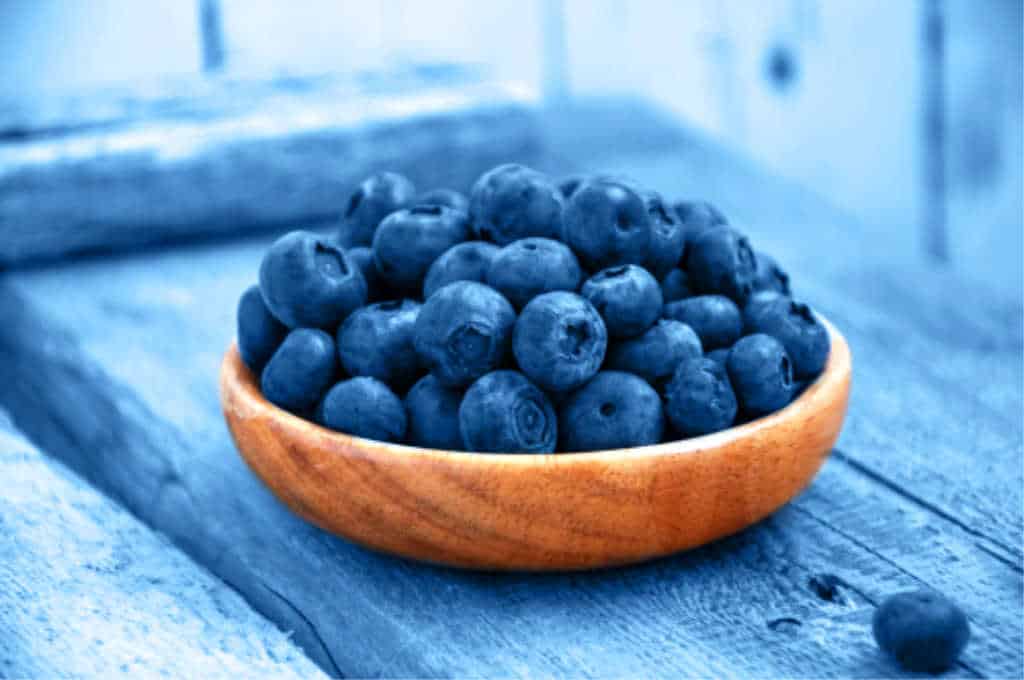 Should you keep blueberries in the fridge?
Store fresh blueberries in the refrigerator, but not in the crisper drawer. If you store them in the crisper where there's more humidity they could begin to mold quicker. Fresh blueberries can be stored up to a week refrigerated.
Should you wash blueberries?
Wash blueberries just before you eat them or use them in a recipe. Don't wash them before storing in the refrigerator or freezer to prolong their shelf life and keep them fresh.
How to make easy Blueberry Pie Bars
The first step to making these bars is to prepare a crumb mixture. This mixture is used for the crust and also as a crumb topping baked on top of the filling. The result is sort of like a double-crust pie, but with much less trouble!
If you use a mixer to cut in the butter instead of a pastry blender, be very careful not to cream the mixture too much. You want it to be good and crumbly for the top.
Firmly press half the crumb mixture into the prepared pan.
Rinse and drain the blueberries. Lay on paper towels and dry gently to remove the moisture.
Whisk together all the filling ingredients except for the blueberries. Gently fold in the berries.
Spread the mixture evenly on top of the crust.
Top with the remaking crumb mixture and bake 40-45 minutes at 350 degrees.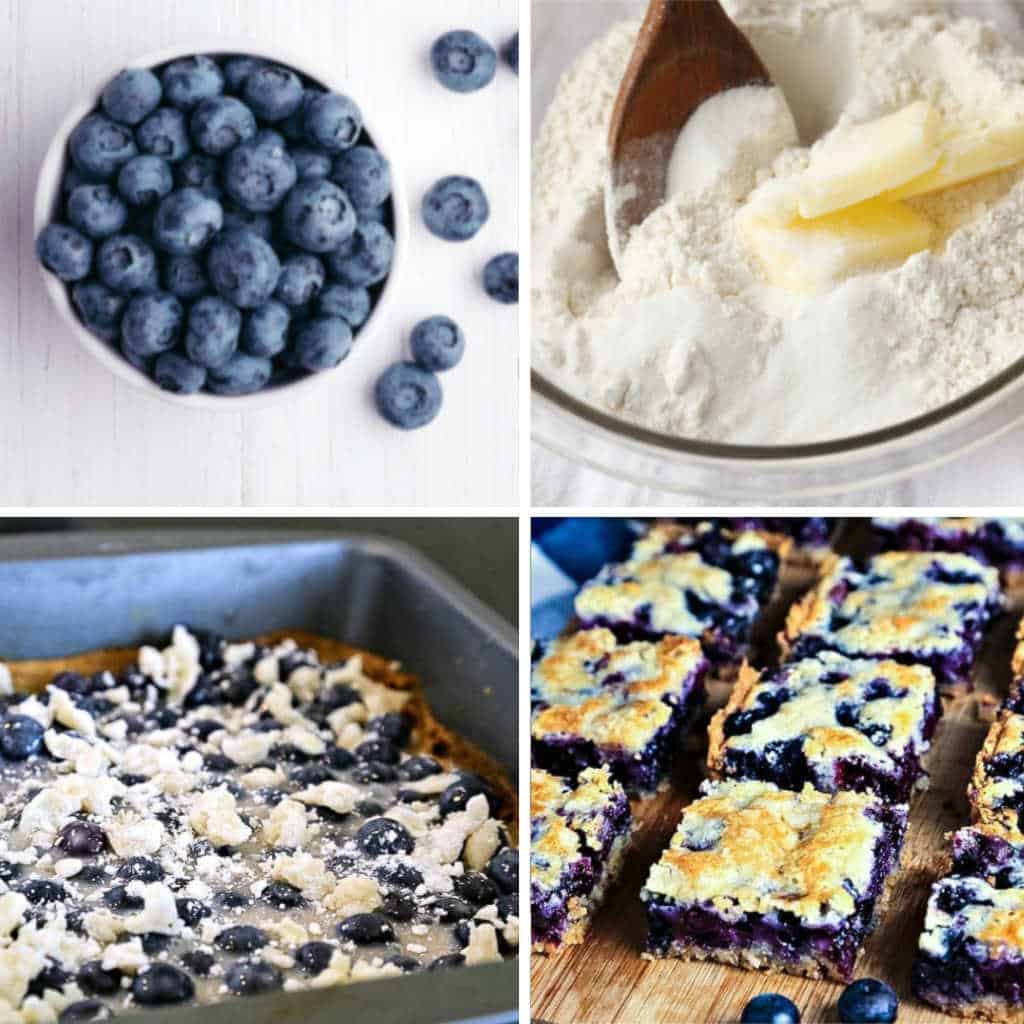 Need more blueberry crumb bar servings?
I adapted the original recipe to make a small batch, so if you are serving more than a few people double the recipe and use a 9 x 13 inch pan (instead of a 9 x 9). Making the smaller batch means less temptation for just the two of us!
Don't worry if it seems that the filling is a little sparse when you spoon it on top. I found that it spread a little during baking and turned out to be just perfect.
Can I substitute frozen blueberries for fresh?
You absolutely can substitute frozen blueberries for fresh in most recipes, including this one.
Should I thaw frozen blueberries before baking pie bars?
There's no need to thaw frozen blueberries before baking these pie bars. Give them a quick rinse and drain them well, then proceed with the recipe instructions as written.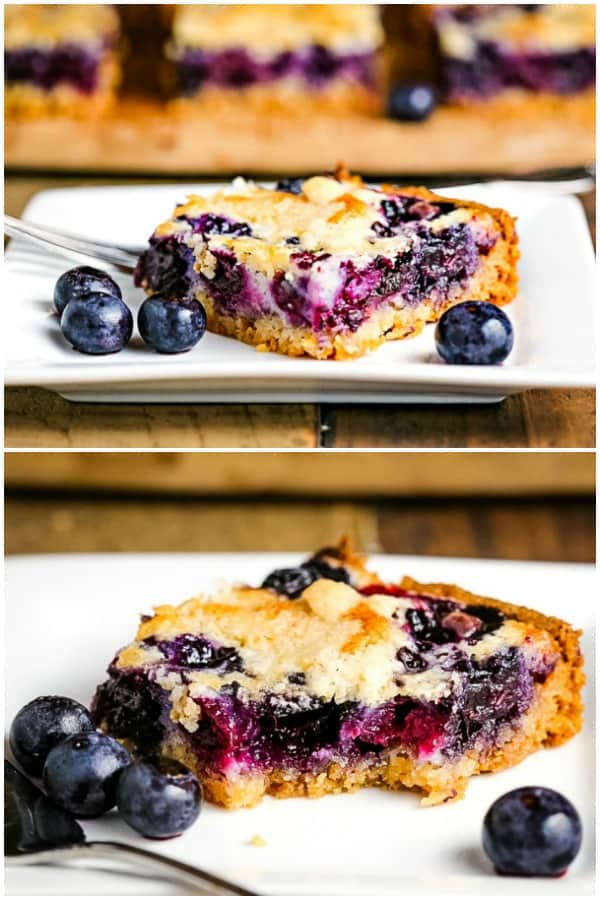 Related recipes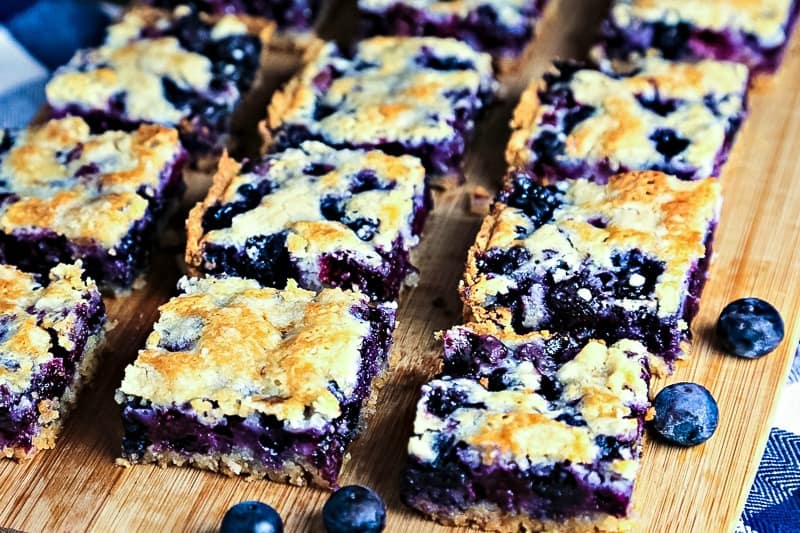 Let's bake!
For best results, allow the bars to cool before cutting them into squares—that is, if you can resist their delicious aroma! These bars can be served at room temperature or chilled and will keep for a couple of days in an airtight container, if they last that long!
Please share!
Your shares are how this site grows and I appreciate each one. Do you know someone who would enjoy this recipe? I'd love it if you would share it on Facebook or on your favorite Pinterest board!
Yield: 16 bars
Blueberry Pie Bars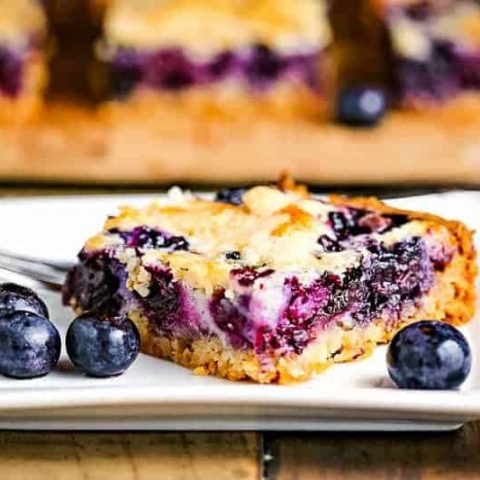 A hand-held blueberry pie? You betcha! Blueberry Pie Bars have a shortbread crust, fruity filling and crumble topping, and don't necessarily require a fork!
Ingredients
Crust/Topping
3/4 cups all purpose flour
1/4 cup sugar
pinch salt
6 tablespoons cold butter, cut into cubes
Filling
1 eggs
1/2 cup sugar
2-1/2 tablespoons all-purpose flour
1/4 cup sour cream
pinch salt
1-1/2 cups frozen blueberries
Instructions
Preheat oven to 350 degrees. Spray a 9x9 baking dish with cooking spray.
In a large bowl, whisk together flour, sugar and salt. Add cubed butter and mix until crumbly. Reserve one-half cup of crumb mixture.
Pour remaining crumb mixture into prepared pan and press firmly to make the crust, being sure to cover the entire bottom of pan. Bake for 15 minutes.
Whisk together all filling ingredients except for the blueberries — add blueberries just before assembling the bars.
After crust is finished baking, gently fold frozen blueberries into the filling and spoon evenly over the crust. Crumble the remaining crumb mixture over top of the filling.
Bake 40-45 minutes or until lightly browned. Cool before cutting into squares.
Recommended Products
As an Amazon Associate and member of other affiliate programs, I earn from qualifying purchases.
Nutrition Information:
Yield:
16
Serving Size:
1
Amount Per Serving:
Calories:

119
Total Fat:

5g
Saturated Fat:

3g
Trans Fat:

0g
Unsaturated Fat:

2g
Cholesterol:

25mg
Sodium:

57mg
Carbohydrates:

17g
Fiber:

1g
Sugar:

11g
Protein:

1g