Perfect for a weekend breakfast, Crustless Spinach Quiche is bursting with Mediterranean flavors and two kinds of cheese!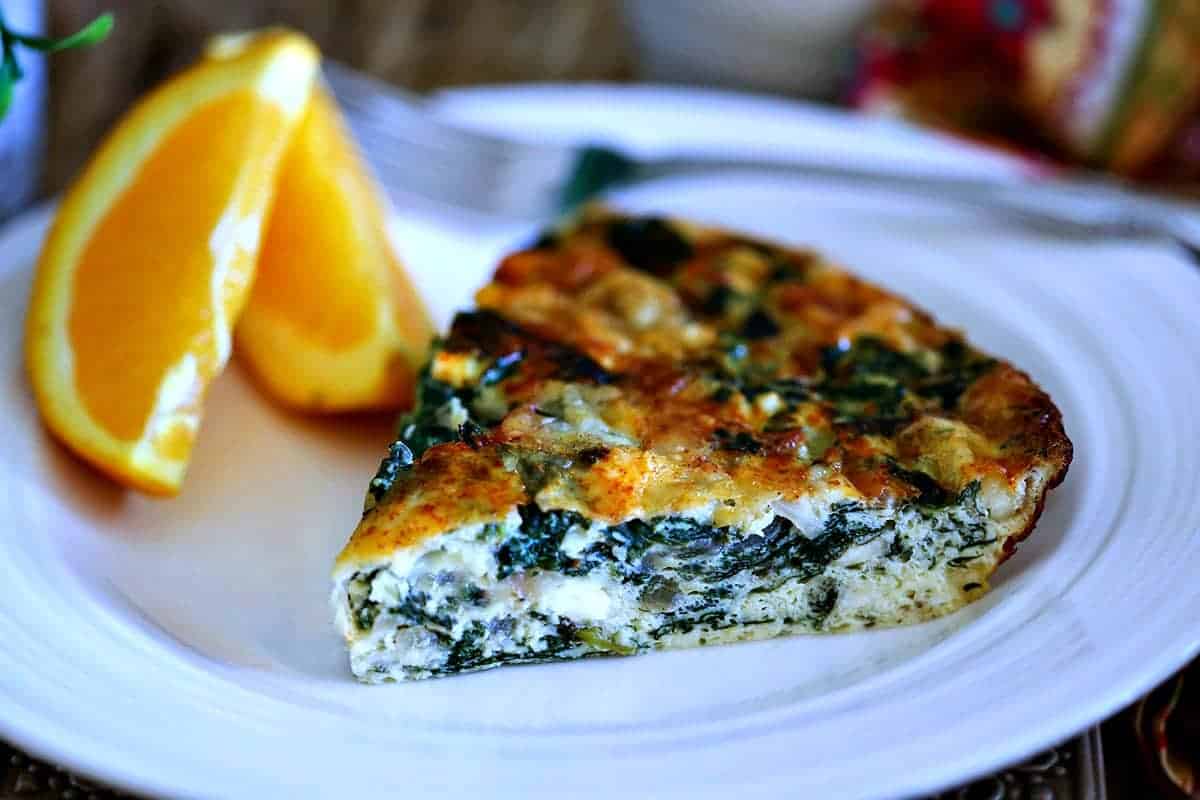 Crustless Spinach Quiche
For years, I had a real aversion to eating eggs. Scrambled, fried, boiled—there was just something about the texture that I couldn't handle.
That is, until I got brave enough to try quiche for the first time. One bite of creamy, cheesy, eggs in pie form won me over and I've been a quiche fan ever since.
One nice thing about this Crustless Spinach Quiche is you save a few carbs by leaving off the pie dough — and it's gluten-free. This dish is so tasty, though, I don't think you'll miss the crust!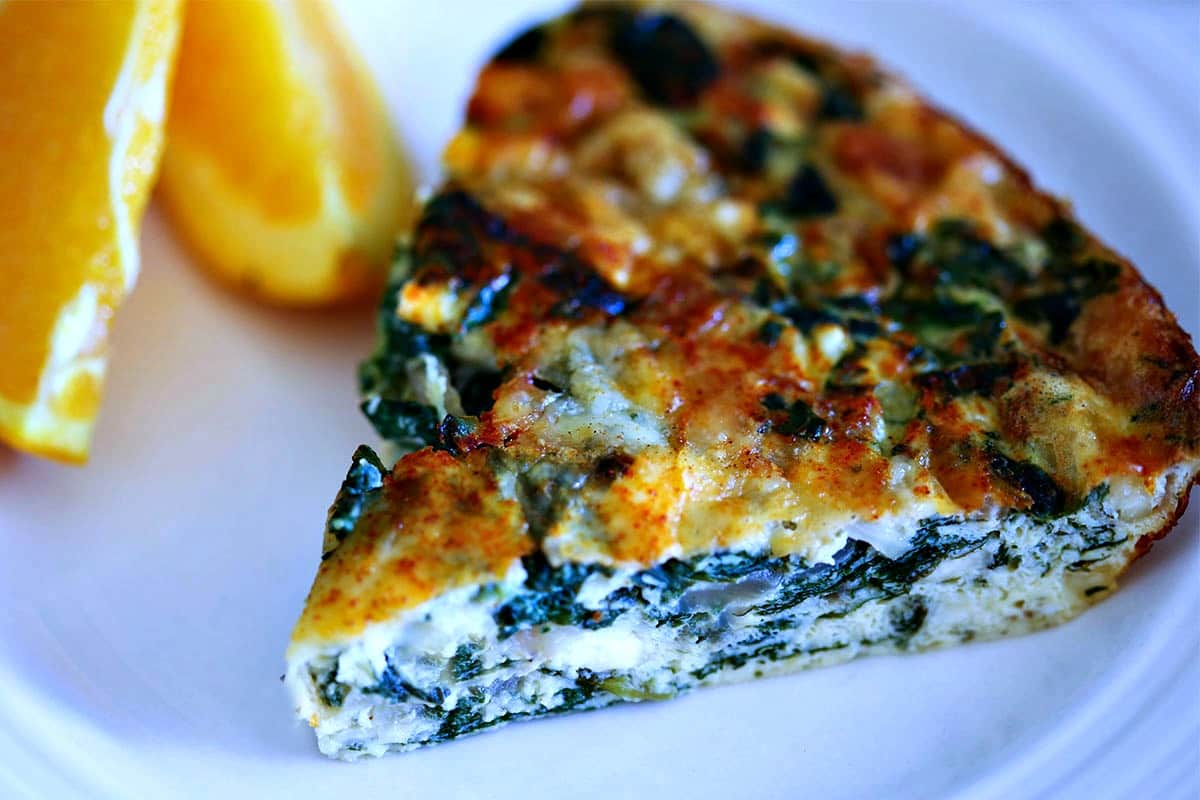 Instructions
Sauté fresh spinach with garlic and onions to meld the flavors before adding to a mixture of beaten eggs, sour cream, and a little milk.
To this add Feta cheese — or substitute your favorite cheese — and then pour into a pie plate.
I like topping it off with shaved Parmesan cheese and a sprinkle of smoked paprika before baking to get a nice golden color.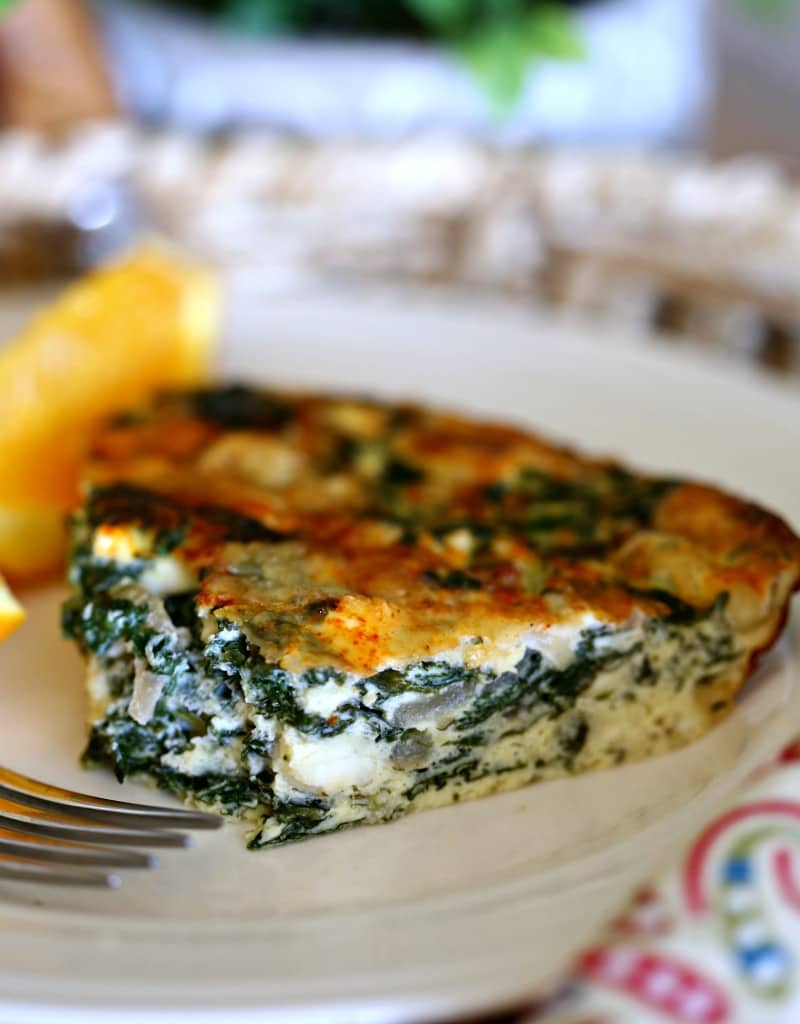 Related recipes
Here are a few other delicious quiche recipes you might like to try: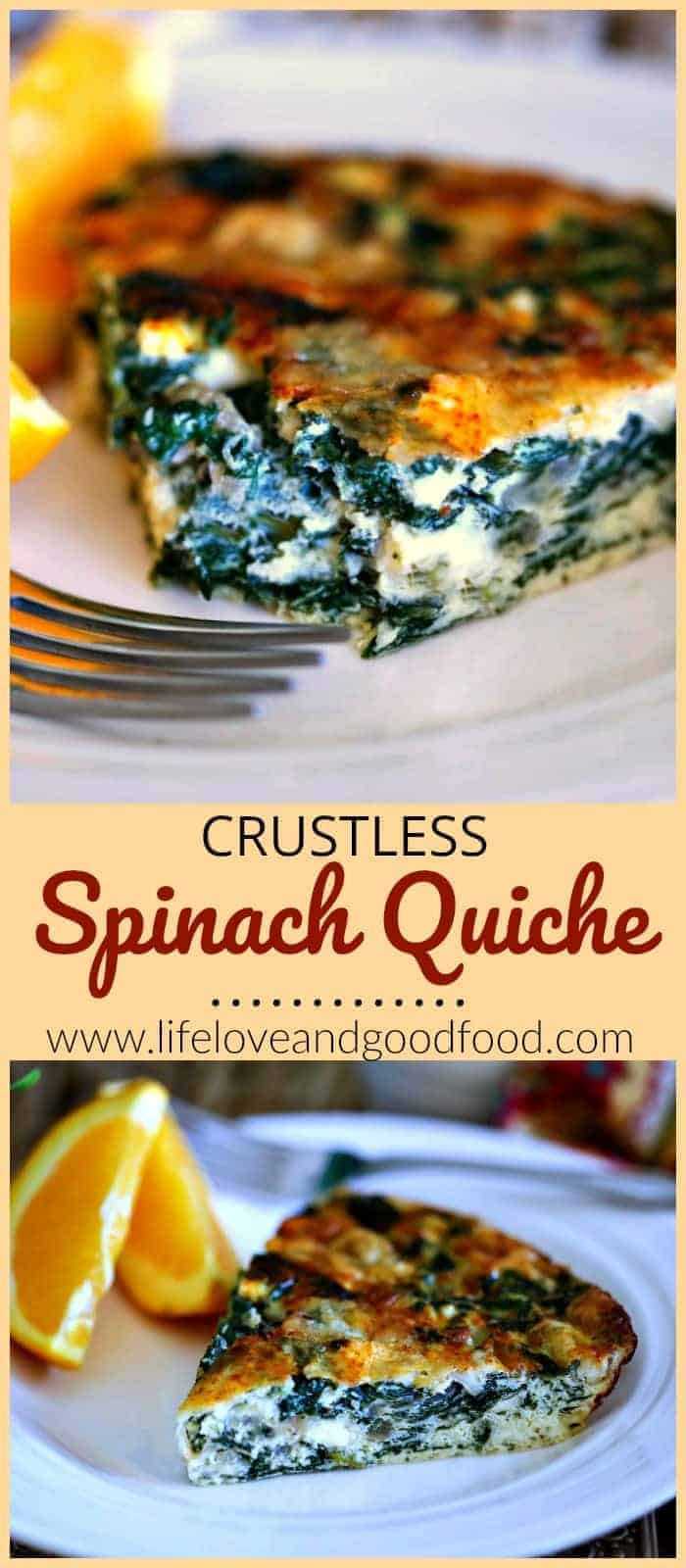 Please share!
Your shares are how this site grows and I appreciate each one. Do you know someone who would enjoy this recipe? I'd love it if you would share it on Facebook or on your favorite Pinterest board!
Yield: 6 servings
Crustless Spinach Quiche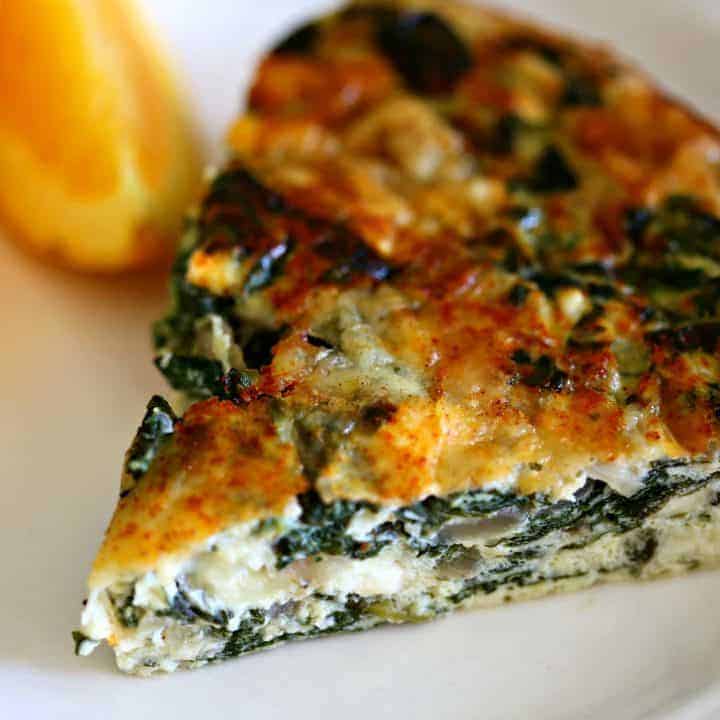 Perfect for a weekend breakfast, Crustless Spinach Quiche is bursting with Mediterranean flavors and two kinds of cheese!
Ingredients
10 oz. pkg. fresh spinach, roughly chopped
1 medium onion, sliced
1 clove garlic, minced
1 tablespoon olive oil
1/4 teaspoon lite salt
1/2 teaspoon freshly ground black pepper
5 eggs, beaten
1/4 cup light sour cream
1/4 cup 2% milk
1-1/2 cups reduced-fat feta cheese
2 tablespoons shaved Parmesan cheese
1/4 teaspoon smoked paprika
Instructions
Preheat oven to 350 degrees. Lightly coat a pie plate with cooking spray.
Heat olive oil in a large skillet over medium heat. Add onion and cook until tender, about 5 minutes. Add garlic and cook just until fragrant. Add spinach to the pan and cook until wilted and moisture has evaporated. Remove from heat.
In a large bowl, whisk together eggs, sour cream, and milk. Stir in feta cheese and the cooked spinach mixture.
Pour into the prepared pie plate and sprinkle with the shaved Parmesan cheese and smoked paprika. Bake for 45-50 minutes or until set and golden. Allow to rest for 5-10 minutes before serving.
Recommended Products
As an Amazon Associate and member of other affiliate programs, I earn from qualifying purchases.
Nutrition Information:
Yield:
6
Serving Size:
6 Servings
Amount Per Serving:
Calories:

279.8
Saturated Fat:

6.6g
Cholesterol:

326.2mg
Sodium:

689.9mg
Carbohydrates:

9.7g
Fiber:

2.9g
Sugar:

4g
Protein:

20.9g