This easy homemade Cranberry Chutney is both tart and sweet at the same time and spiced with just a touch of nutmeg, ginger, and cloves.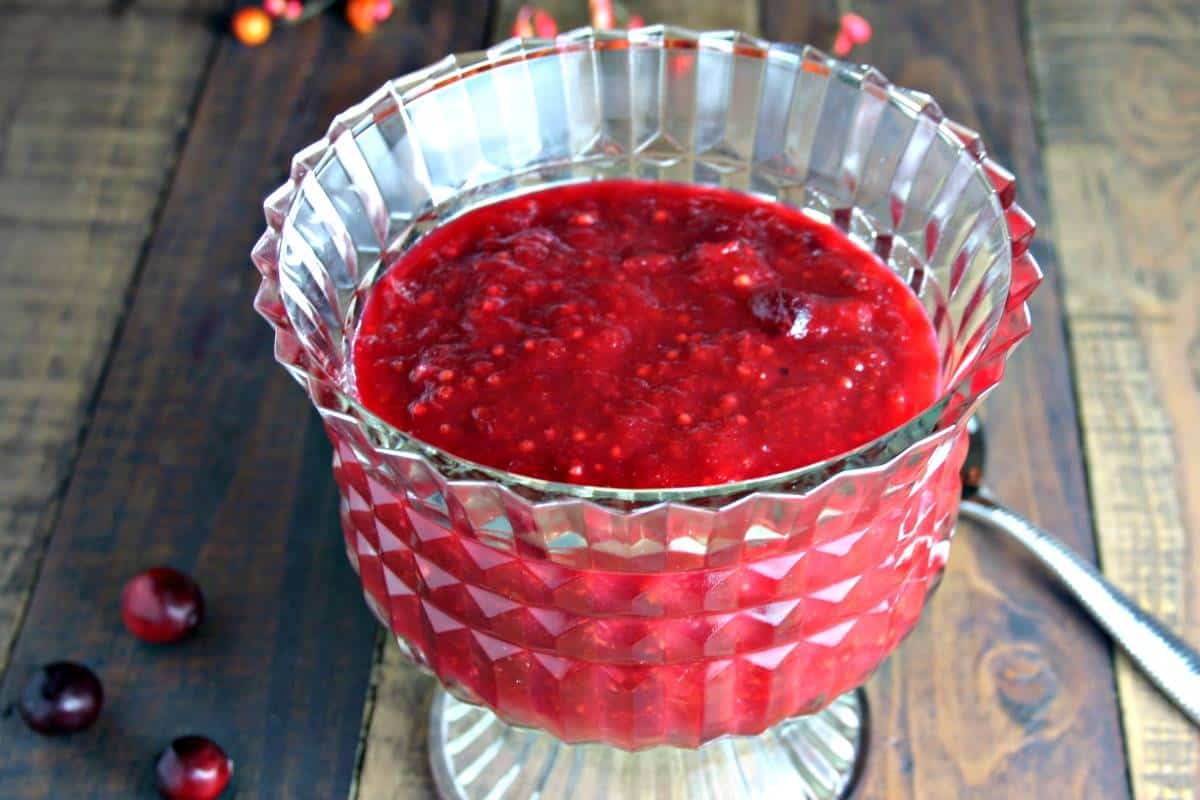 Easy Cranberry Chutney
Growing up in the 70s, my family's Thanksgiving dinner always included my grandmother's pumpkin pies with Cool Whip, sweet potatoes, green beans, a BIG turkey (we had a BIG family!) with homemade cornbread dressing, and a can of jellied cranberry sauce sliced on a plate.
I'd never had Cranberry Chutney until after I got married and dined at my in-laws for Thanksgiving. My mother-in-law made a marvelous chutney full of cranberries, oranges, apples, nuts, and other good things, but it was very time consuming to make.
I very quickly became a big fan of homemade cranberry sauces and chutneys. This year, I'm trying a new recipe for a chutney that is so easy and quick to prepare – I love saving time when there's a big menu to get ready!
This Cranberry Chutney is both tart and sweet at the same time and is spiced with just a touch of nutmeg, ginger, cloves, and mustard seeds for a nice texture.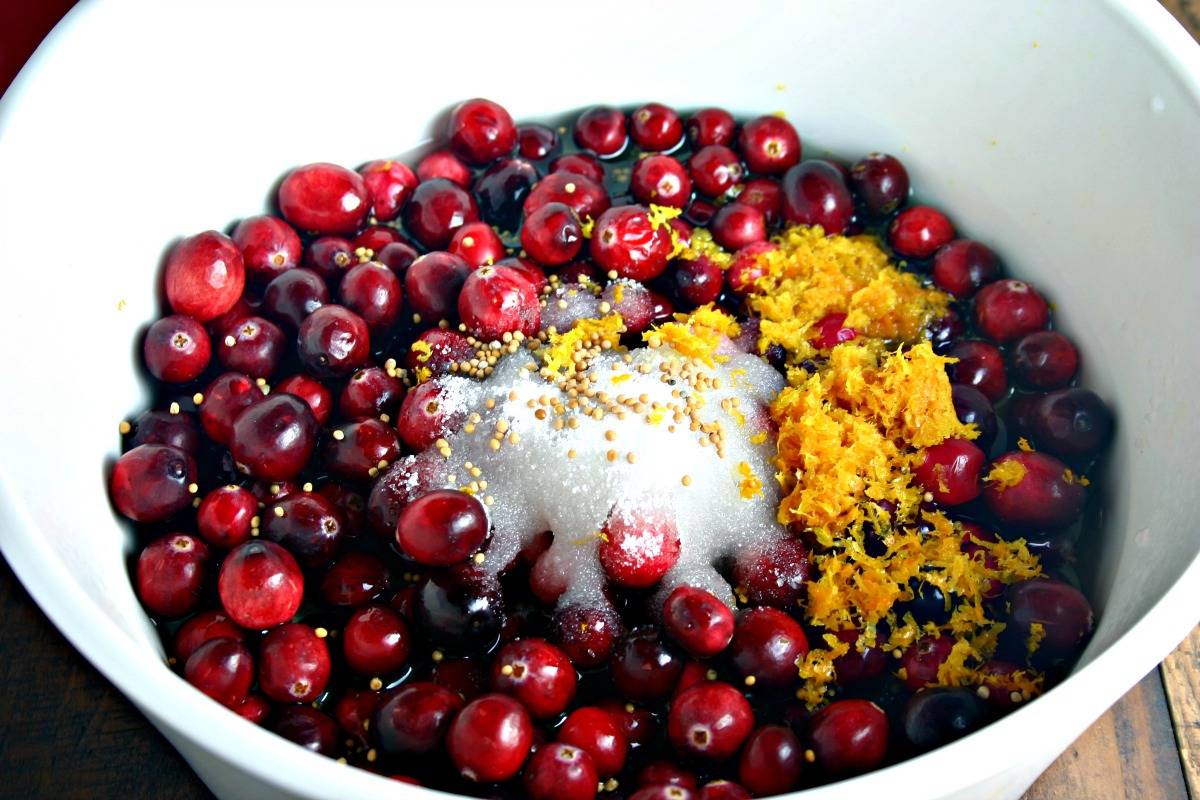 Ingredients
Fresh cranberries
Sugar
Water
Navel oranges
Mustard seeds
Nutmeg
Ginger
Cloves
Instructions
The hardest part of this chutney is zesting and juicing the oranges, but that only takes a few minutes. For me, zesting oranges is one of my favorite cooking tasks. Maybe that's because oranges are used in a lot of aromatherapy to release tension – I can always use a little of that!
Once the zesting and juicing is done, simply toss all the ingredients into a large pot and bring to a boil.
Reduce the heat and cook for about 20 minutes, or until most of the cranberries have popped and the chutney is thickened.
Let the chutney cool completely before storing in the refrigerator. How simple it that?
My microplane zester is also one of my favorite kitchen tools. If you don't have one, you need one!
Related recipes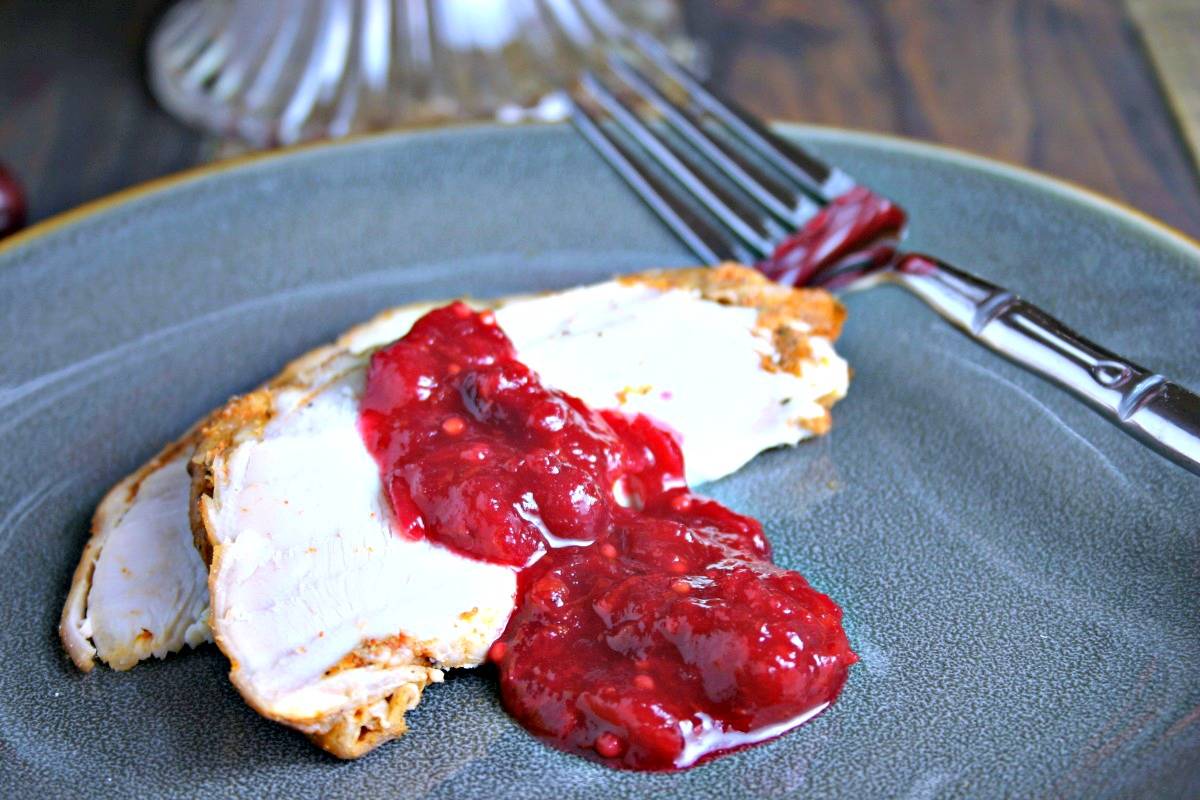 Let's cook!
With this recipe, it's easy to adjust the sugar or spices to your taste. If you prefer your Cranberry Chutney a little sweeter, add a little extra sugar.
If you like it a little spicy, then add a little extra ginger or cloves. Happy Thanksgiving, friends!
Please share!
Your shares are how this site grows and I appreciate each one. Do you know someone who would enjoy this recipe? I'd love it if you would share it on Facebook or on your favorite Pinterest board!
Yield: 8 servings
Cranberry Chutney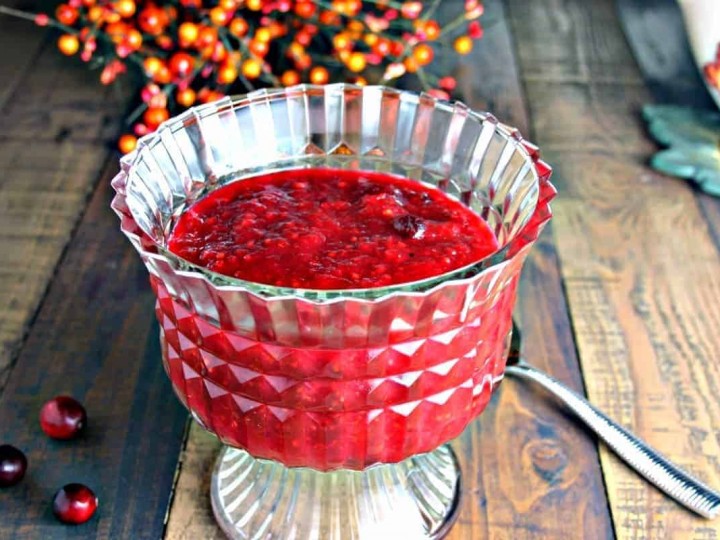 This easy homemade Cranberry Chutney is both tart and sweet at the same time and spiced with just a touch of nutmeg, ginger, and cloves.
Ingredients
12 oz. fresh cranberries
8 tablespoons sugar
3/4 cup water
3 navel oranges, juice and zest
3 teaspoons mustard seeds
1/4 teaspoon nutmeg
1/4 teaspoon ginger
1/8 teaspoon ground cloves
Instructions
Rinse cranberries and place in a large pot. Add the zest and juice from the oranges along with the remaining ingredients.
Bring the mixture to a boil, then reduce heat to medium and cook until most of the cranberries "pop" and the mixture is thick. Cool completely; then refrigerate until ready to serve.
Recommended Products
As an Amazon Associate and member of other affiliate programs, I earn from qualifying purchases.
Nutrition Information:
Yield:
8
Serving Size:
1
Amount Per Serving:
Calories:

114
Total Fat:

0g
Saturated Fat:

0g
Trans Fat:

0g
Unsaturated Fat:

0g
Cholesterol:

0mg
Sodium:

21mg
Carbohydrates:

28g
Fiber:

3g
Sugar:

22g
Protein:

1g
ABOUT SHEILA
Sheila Thigpen, author of Easy Chicken Cookbook and The 5-Ingredient Fresh and Easy Cookbook, is a recipe developer, food photographer, and food writer. She spent 20+ years as a business manager in the publishing industry before she retired in 2018 to focus on her passions — cooking, photography, and writing. Living near the beautiful Smoky Mountains, Sheila and her husband have two adult daughters and two fine sons-in-law, are active in their church, love to travel, and have a precious little granddaughter who has stolen their hearts. Follow Sheila on YouTube, Pinterest, Instagram, Facebook, and Twitter!