Basil Buttermilk Dressing. Welcome Spring with fresh salads topped with a delicious homemade dressing blended up with fresh herbs, garlic, and tangy buttermilk.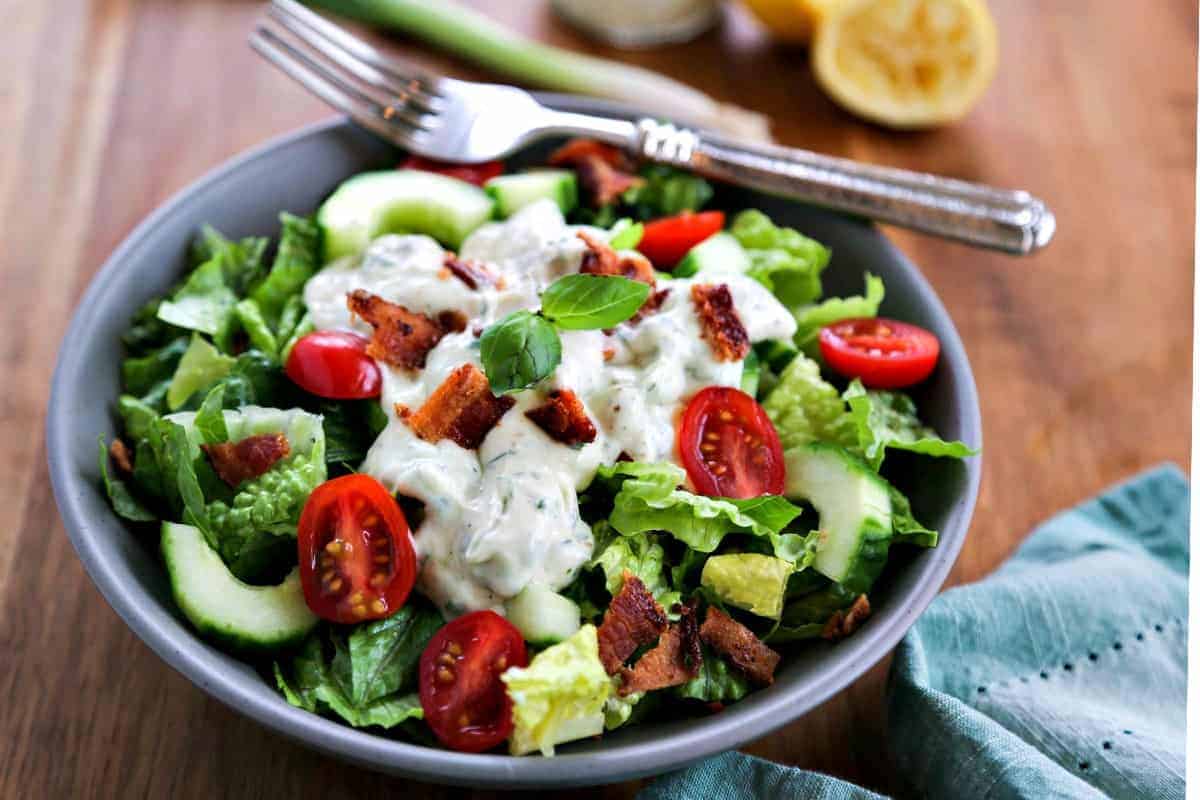 These past few record-breaking 70-degree days had me craving fresh garden salads, so it seemed like a good time to make this ranch dressing recipe by Ina Garten that I've been anxious to try for a while now. Although basil isn't in season just yet, I was lucky to find just enough basil leaves to make a batch of this deliciously tangy dressing. You can never go wrong with fresh herbs. Basil adds fragrance and flavor to this basic ranch recipe.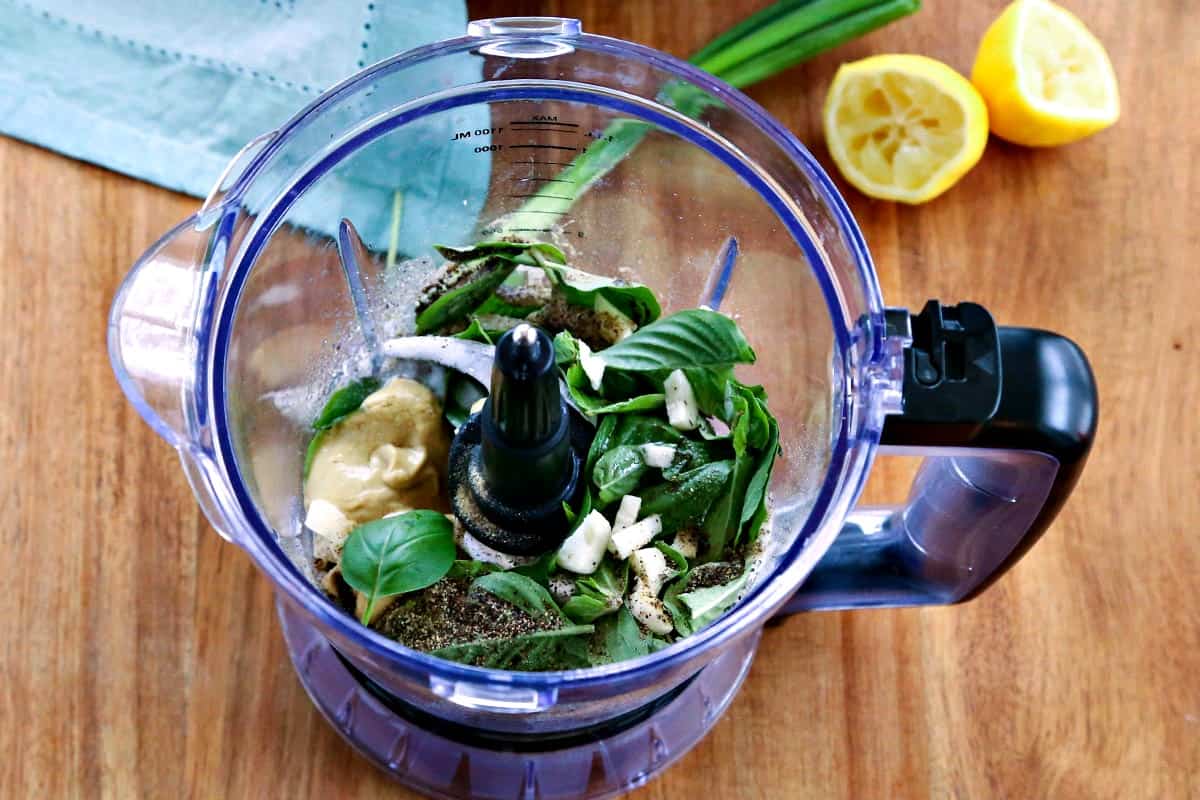 Toss green onions, basil, garlic, fresh lemon juice, and Dijon mustard into a food processor and blend until smooth. It will look like you're making pesto. Before moving to the next step of the recipe, take a minute and inhale that wonderful basil aroma! I get really bummed that I have such bad luck growing basil because I love using it in Caprese salads and homemade pizzas! Does anyone have the secret to growing a healthy herb garden? Please share!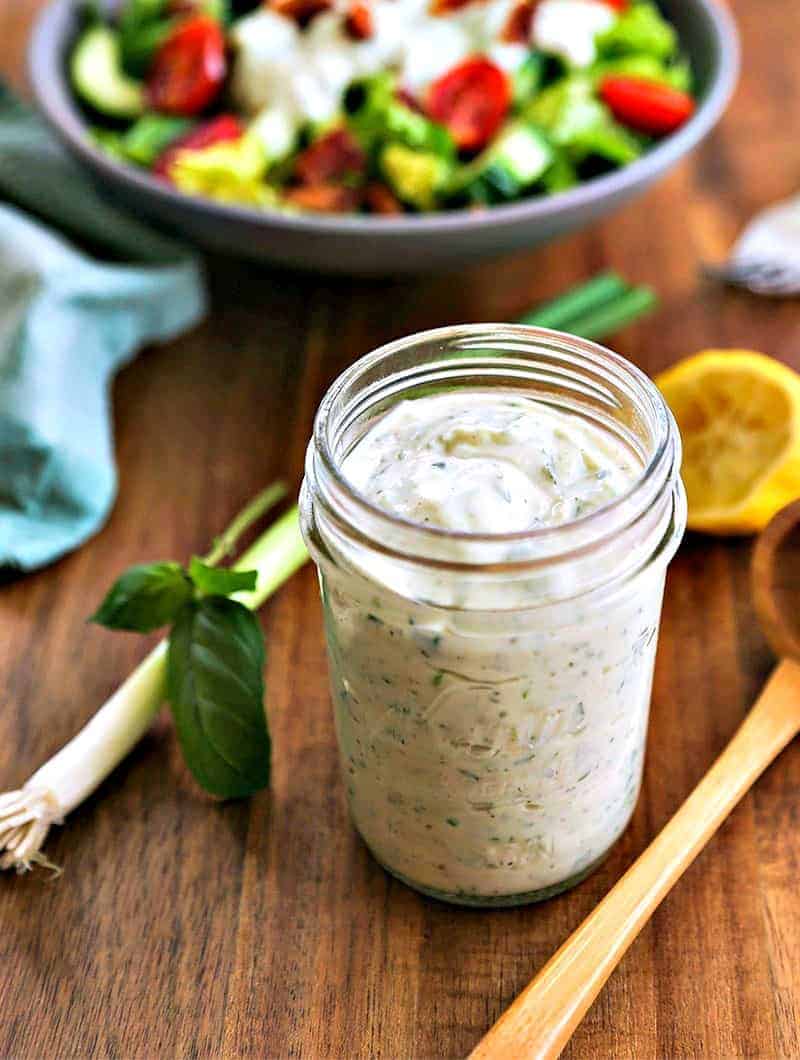 Finish the dressing by adding mayonnaise, Greek yogurt, and buttermilk to the basil mixture and pulsing to the desired consistency. This dressing may be thick, so if you prefer it thinner add a bit more buttermilk. You can use the dressing immediately or for the best flavor, chill for about an hour.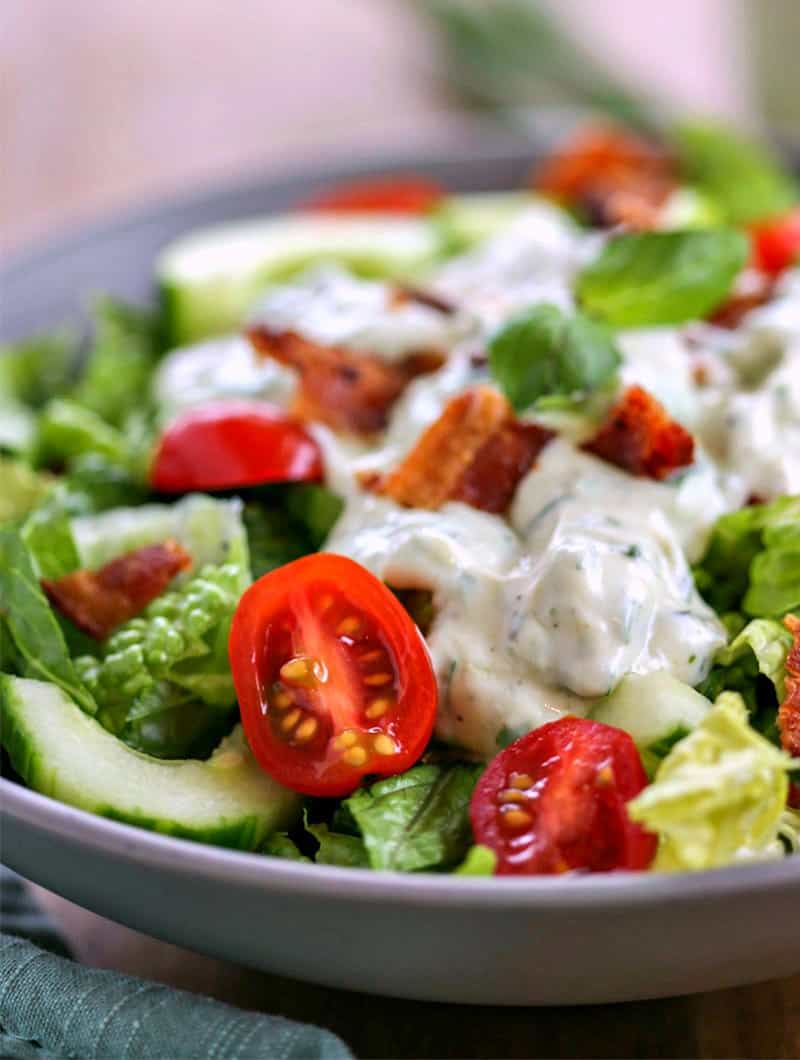 Serve Basil Buttermilk Dressing on a simple salad of mixed greens with your favorite toppers. I think a ranch dressing goes best with a salad of tomatoes, cucumbers, and of course, bacon! (This dressing is also phenomenal as a substitute for sour cream on a hot baked potato.)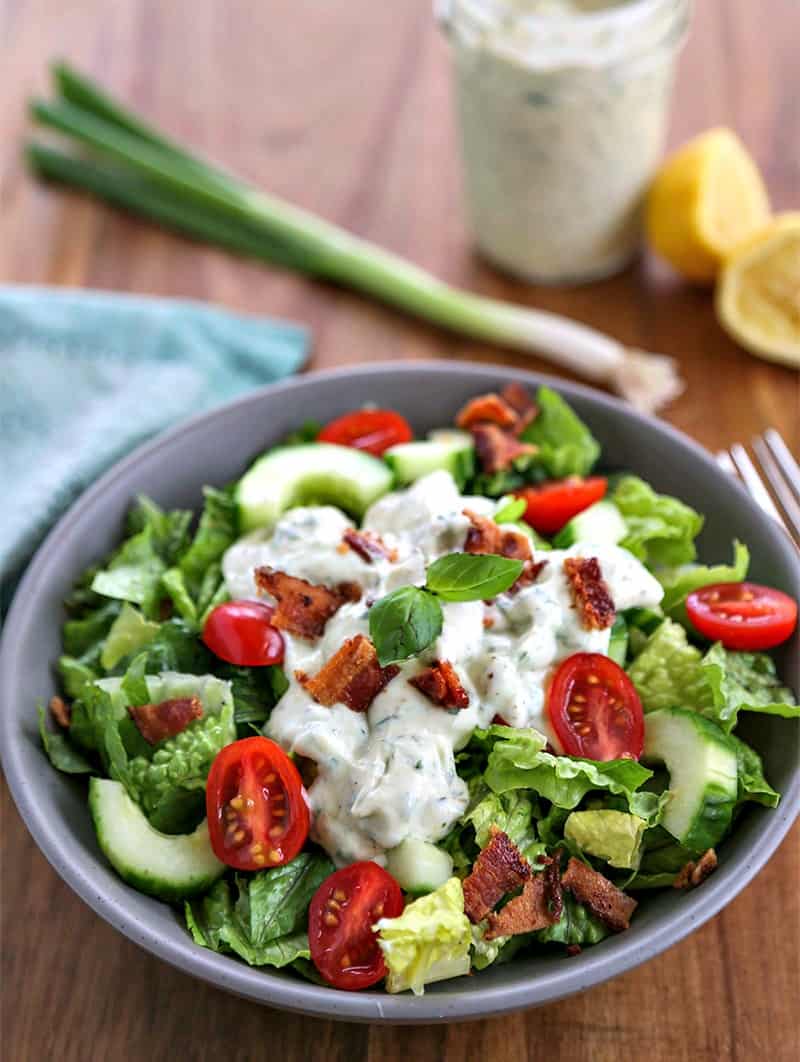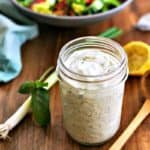 Basil Buttermilk Dressing
Ingredients
Step 1:
3

green onions

1/2

cup

basil leaves

2

tablespoons

lemon juice

1-1/2

tablespoons

Dijon mustard

1

tablespoon

olive oil

2

cloves

garlic, chopped

2

teaspoons

lite salt

1

teaspoon

black pepper
Step 2:
1

cup

low-fat or olive oil mayonnaise

1/2

cup

plain Greek yogurt

1/2

cup

low-fat buttermilk
Instructions
Step 1:
Wash and trim green onions, then cut into 3 inch pieces. Add the onions along with the remaining ingredients listed for step 1 to a food processor. Process until the mixture is smooth.
Step 2:
Add the mayo, Greek yogurt, and buttermilk to the mixture in food processor and pulse until smooth. If you desire a thinner dressing, add a little more buttermilk pulse again. Serve immediately on salad greens or chill for later use.