This post may contain affiliate links. Please read my disclosure policy.
The beauty of creating dressings at home is that you can make as much or as little as you want with fresh ingredients and no preservatives.
Buttermilk blue cheese dressing tastes better than store-bought and has fewer calories too! Mix up a batch today in under 10 minutes.
You'll love the thick and creamy texture of this dressing along with its tangy, bold flavor. Even better, you can easily adjust the ingredients and amounts so it tastes just how you like it.
Incorporating fat-free and light ingredients into this recipe means that 2 tablespoons of this mixture comes out to only 69 calories. For comparison, the same size serving on Marzetti's or Marie's is 160 calories.
Ladle this homemade blue cheese dressing with buttermilk over a classic wedge salad or use it as a dipping sauce for Buffalo wings.
Want more homemade dressing recipes? You'll especially love how creamy my Avocado Caesar and Parmesan Ranch varieties are, but there are plenty more to choose from!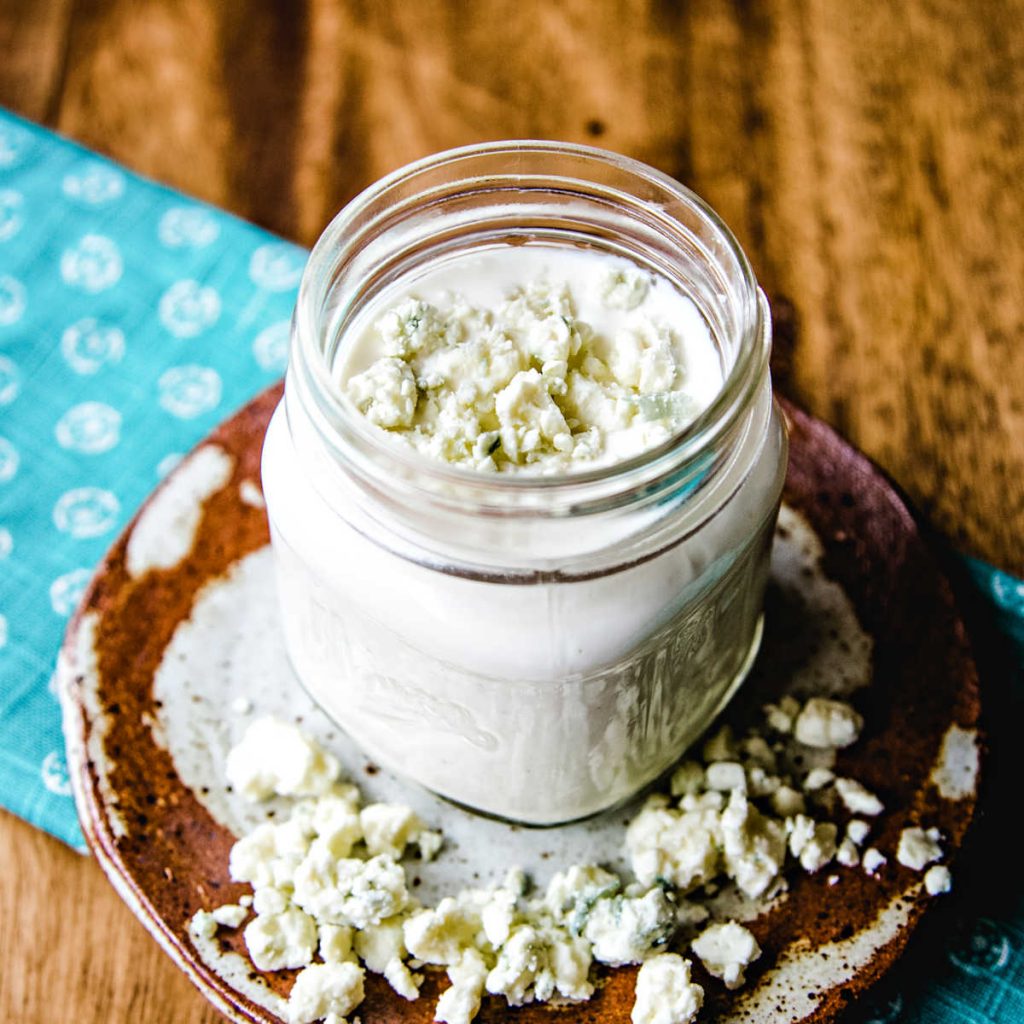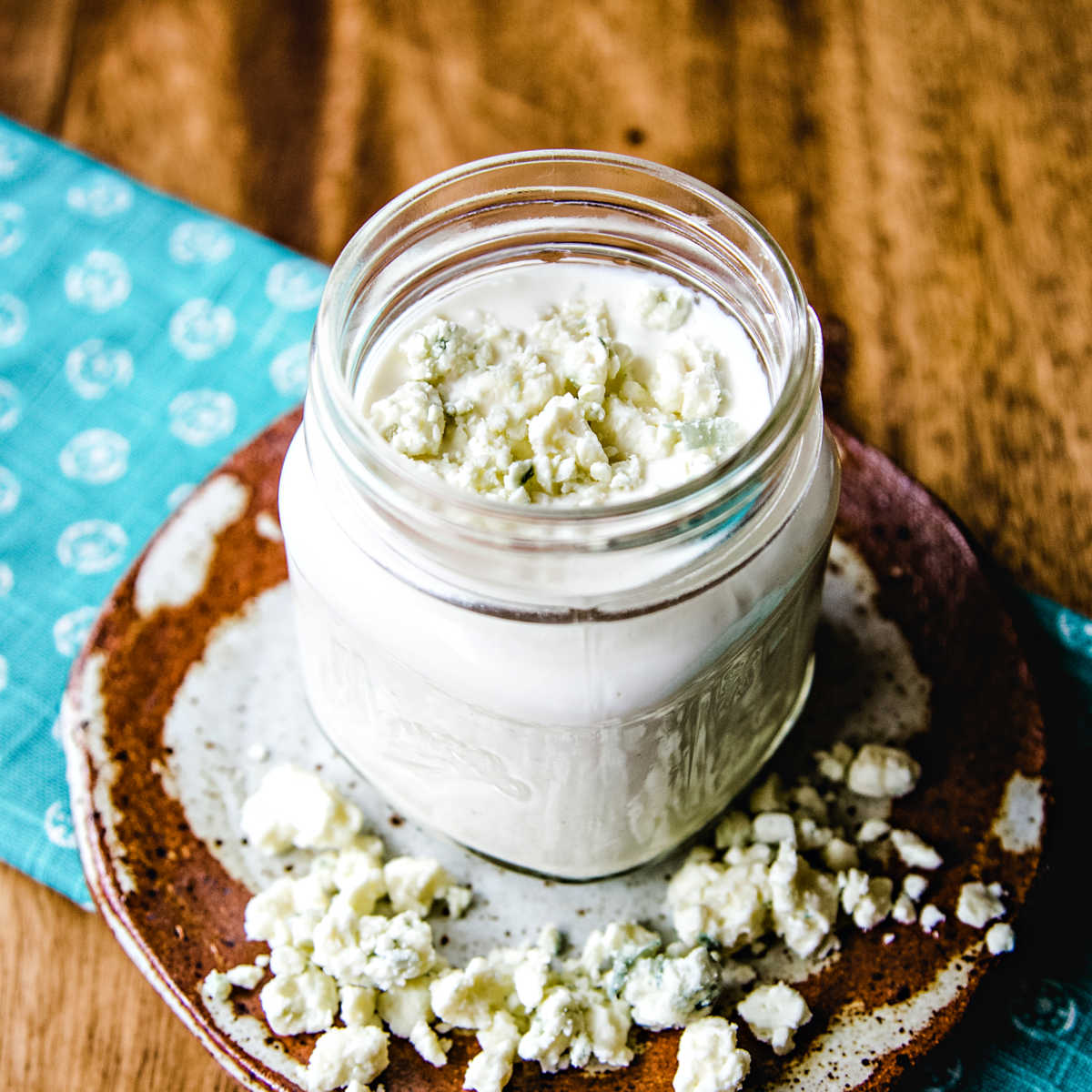 Why you're going to love it!
Simple ingredients. No additives or preservatives here!
Low in calories. A fraction of what you'll find in bottled versions.
Ready in minutes. Just mix everything together and serve.
Buttermilk Blue Cheese Dressing: behind the recipe
I'll admit – until a few years ago, I didn't care for this type of dressing. I think that's because I couldn't get past the foul odor found in many bottled versions.
Then, a lot of nicer restaurants started featuring a classic wedge salad, and they were all the rave. So what did I do? I caved and followed the crowd.
I ordered the salad with buttermilk blue cheese dressing, chopped tomatoes, and Benton's bacon. If I'm being truthful, it was the Benton's bacon that convinced me to give it a shot.
But you know what? I learned that I do, in fact, like this stinky cheese salad topping! The difference was that it was made fresh with a milder cheese for a milder taste.
That's when I knew that I needed to make a homemade blue cheese dressing with buttermilk and find new ways to use it.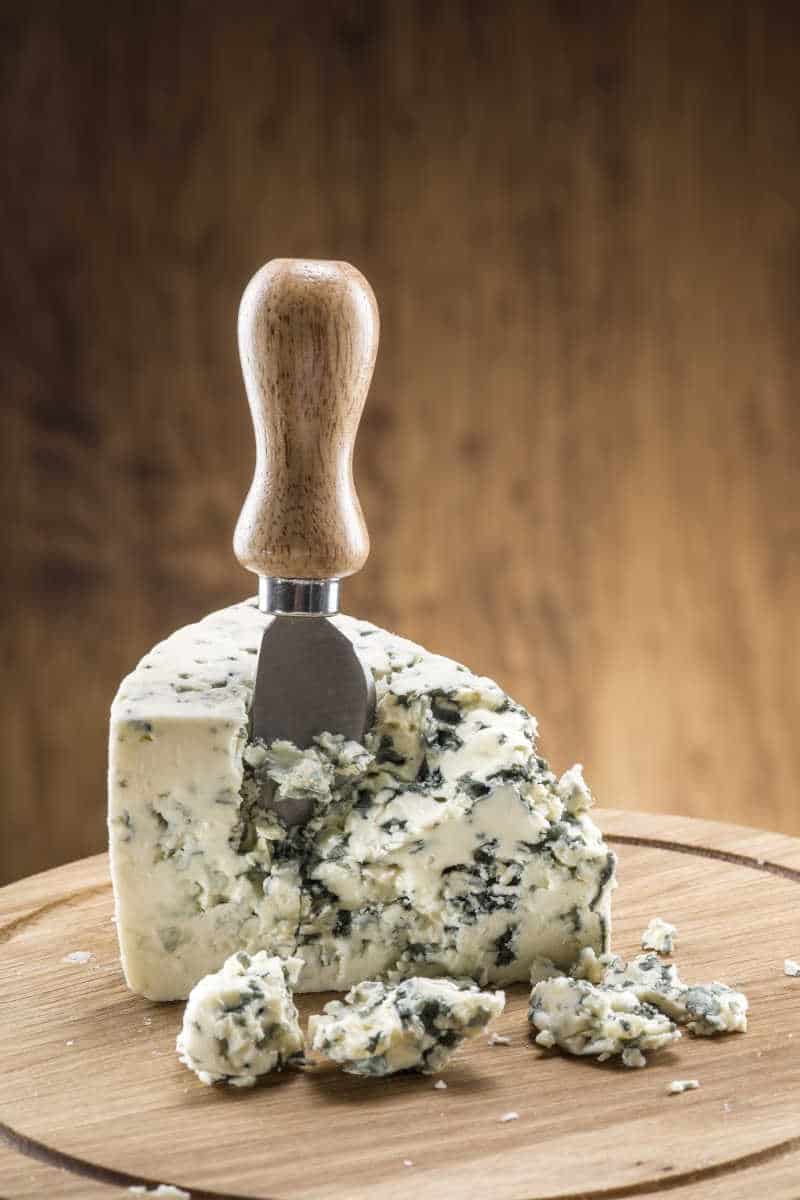 Key ingredients and substitutions
Cheese — Choose a flavor profile that best fits your taste for this recipe. Try Stilton if you like stronger, more pungent flavor. For something milder, try Danish Blue or Gorgonzola.
Sour cream and mayo — This recipe calls for light versions, but feel free to use whatever you have on hand. The only difference will be the calorie count. You could also replace the sour cream with creme fraiche, which is richer but less tangy.
Buttermilk — If you forgot to grab a carton at the store, you can make your own! Combine ½ cup regular milk with ½ tablespoon white or apple cider vinegar and stir to combine. Let it sit for 5-10 minutes until curdled, then use as directed.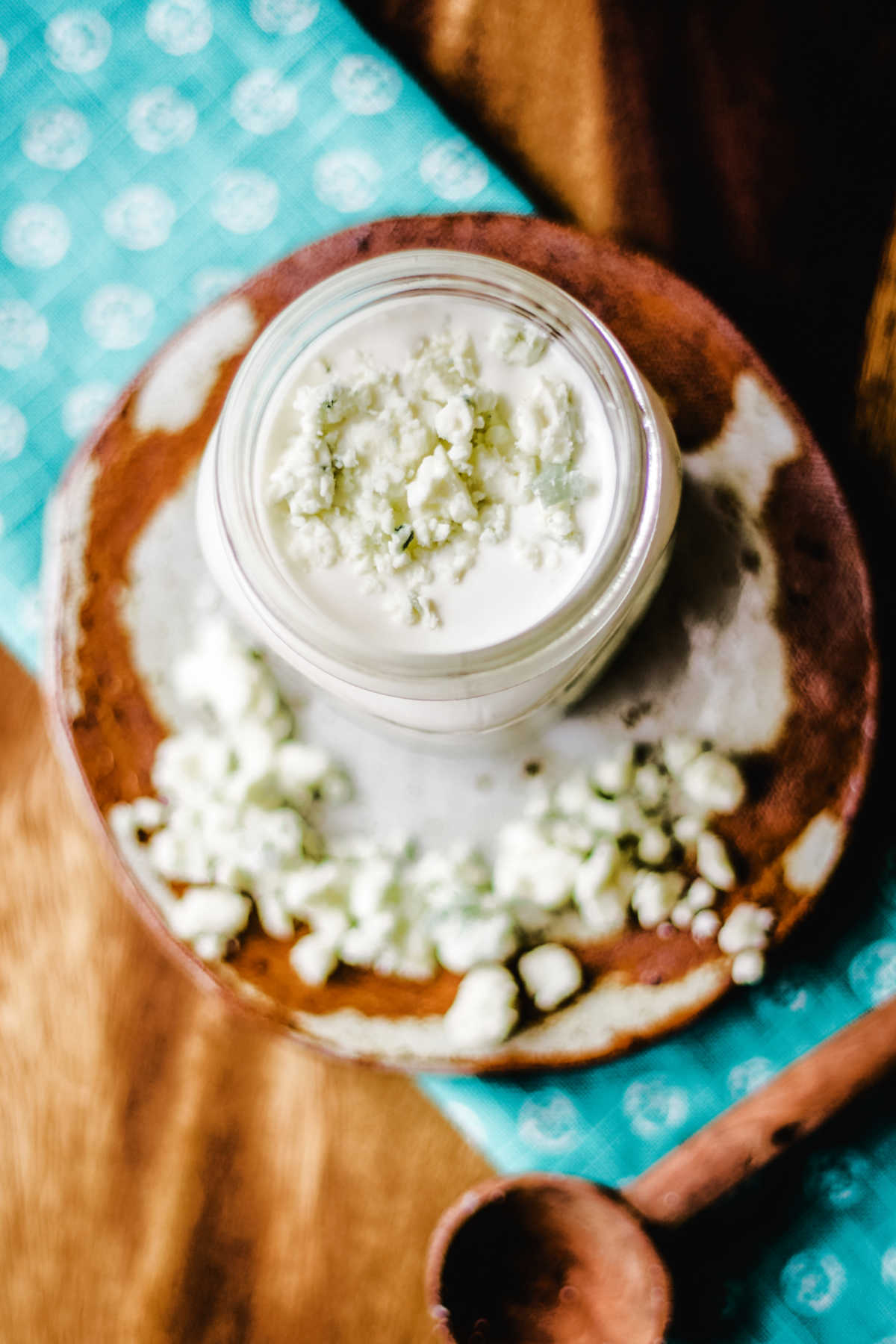 How to make homemade blue cheese dressing with buttermilk
STEP 1 | Crumble the cheese
Select a variety that meets your taste standards — either mild or strong — and place about ½ cup of crumbles into a bowl.
STEP 2 | Mash with buttermilk
Pour in the liquid and use a fork to break up larger chunks by pressing them against the sides of the bowl.
STEP 3 | Add remaining ingredients
Stir in everything else until well combined. Continue mashing with a fork until it reaches the desired consistency.
STEP 4 | Season to taste
Add a little salt and pepper as needed before serving or refrigerate until you are ready to use.
tip
No need for a food processor or blender with this recipe, although you can certainly use one for a completely smooth consistency. Since I like mine to remain a little chunky, I make it using just a bowl and a fork.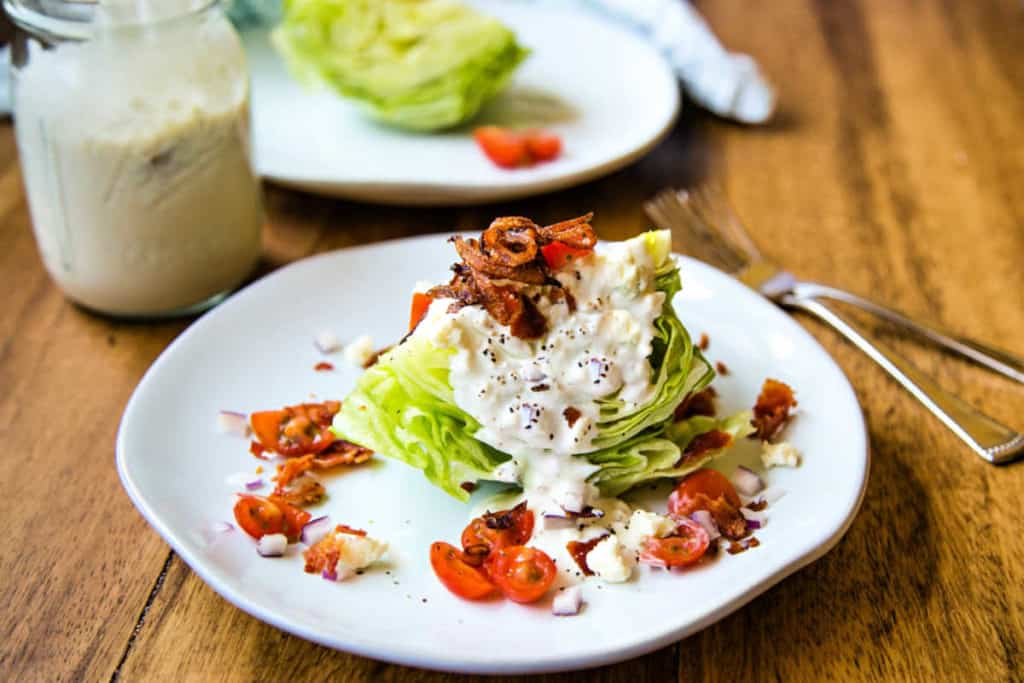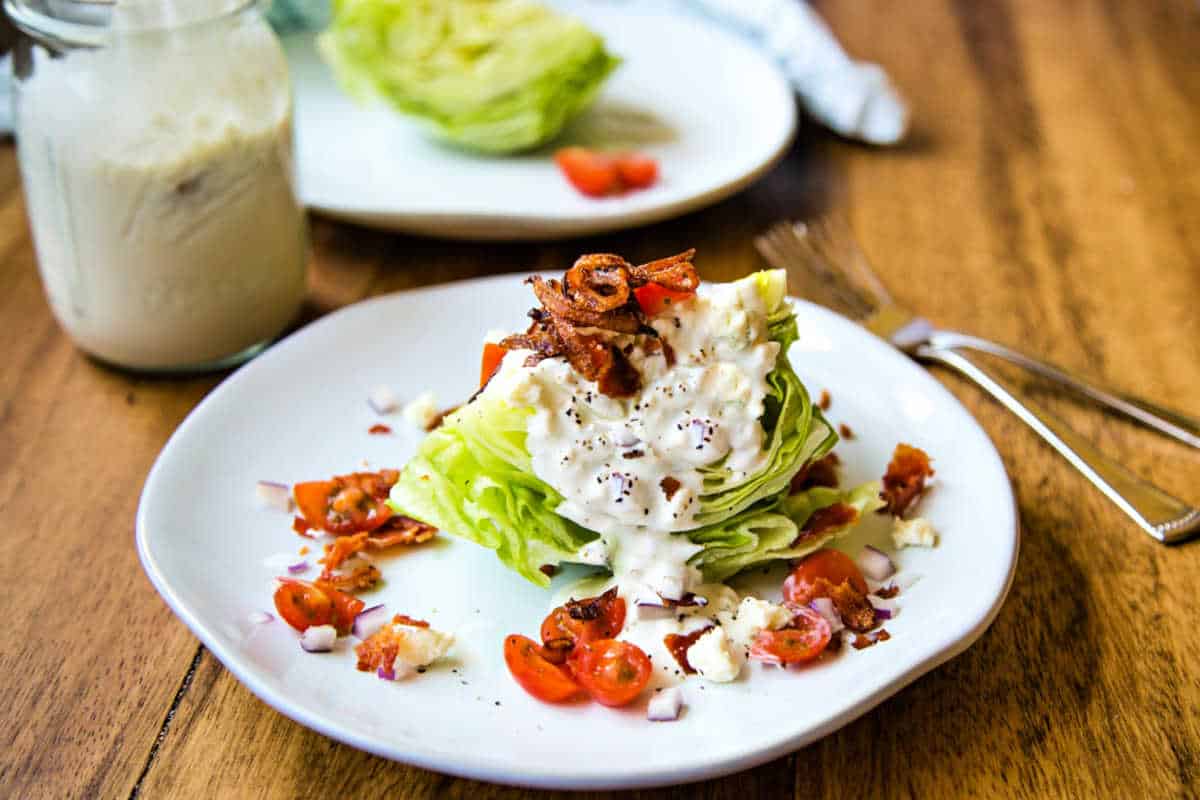 Serving suggestions
The piquant, tangy flavor of blue cheese makes it the perfect accompaniment for dishes like smoked chicken wings, a juicy steak, and a variety of tossed salads.
You can even drizzle some over BBQ chicken pizza or keep it simple by pairing this dip with your favorite fresh veggies.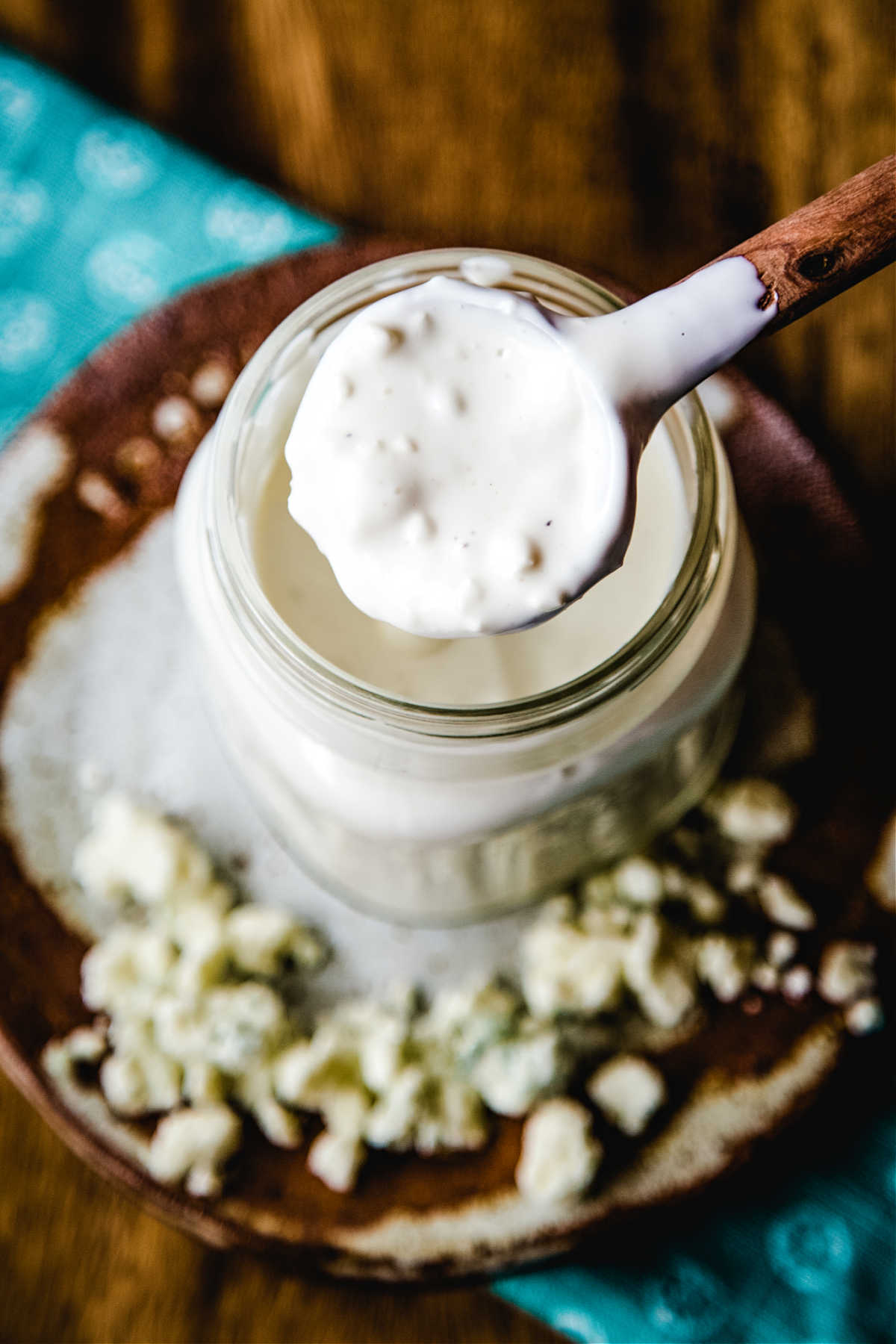 Frequently asked questions
What can you do with extra blue cheese?
Aside from a double batch of this buttermilk blue cheese dressing, you can incorporate it into other delicious recipes.

Pile it onto hamburgers with blueberry barbecue sauce or mix it into a creamy dip with bacon and serve with fresh fruit. 

You could even toss it with tender noodles and a little bit of butter for a simple, last minute meal. Add a splash of pasta water to help create a sauce and sprinkle fresh parsley over the top.
How long does homemade blue cheese dressing with buttermilk last?
When made with the freshest ingredients, this will last up to 7 days stored in the refrigerator in a sealed jar or container.

Double check the code dates on your dairy products so you know what you're working with!
Is it spelled blue or "bleu"?
If you want to get technical, the proper reference is the French term bleu to pay homage to the discovery of this moldy cheese in France. However, both terms are commonly used, especially here in America.

The development of this variety is said to have happened accidentally in Roquefort, France when sheep's cheese was stored in caves. Harmless mold created blue veins throughout the soft rounds, and that mold is what gives the final product its signature flavor and pungency.
Please share!
Your shares are how this site grows, and I appreciate each one. Do you know someone who would enjoy this recipe? I'd love it if you would share it on Facebook or Pinterest!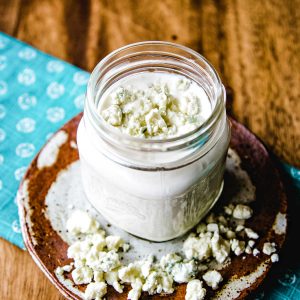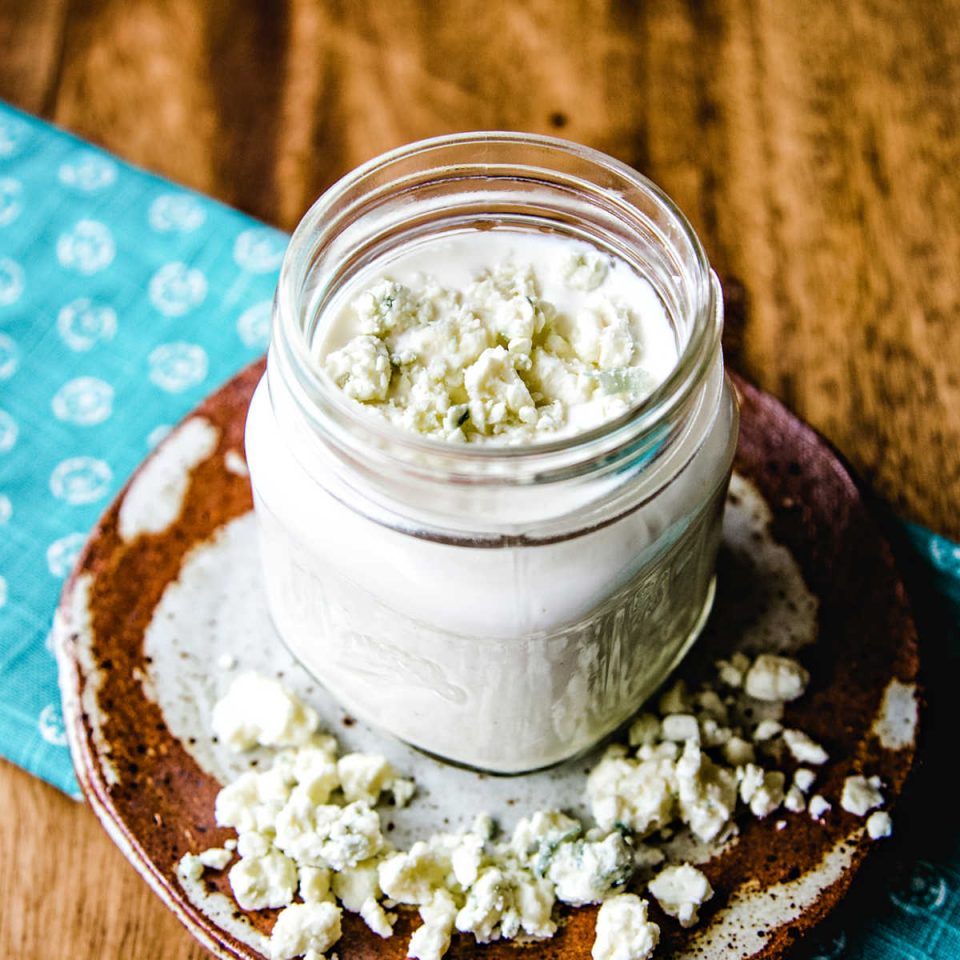 Homemade Blue Cheese Dressing with Buttermilk
Buttermilk blue cheese dressing tastes better than store-bought and has fewer calories too! Mix up a batch today in under 10 minutes.
Ingredients
4

ounces

blue cheese

crumbled

1/2

cup

fat-free buttermilk

1/2

cup

light sour cream

1/4

cup

light mayonnaise

1

tablespoon

white wine vinegar

1/2

teaspoon

garlic powder

1/2

teaspoon

sugar

sea salt

freshly ground pepper
Instructions
Place blue cheese and buttermilk into a bowl and stir together with a fork. Use the fork to break up any large chunks of cheese by pressing it against the side of the bowl. If you prefer a smoother dressing, mix together in a blender.

Add the sour cream, mayonnaise, white wine vinegar, garlic powder and sugar. Stir until well combined.
Notes
Choose the blue cheese flavor profile that best fits your taste for this recipe. If you like the stronger, more pungent blues, try Stilton blue cheese. For a milder flavor, use Danish Blue or Gorgonzola.
When made with the freshest ingredients (check the code dates on your sour cream and buttermilk), homemade blue cheese dressing will last up to 7 days stored in the refrigerator.
Nutrition
Serving:
2
tablespoons
Calories:
69
kcal
Carbohydrates:
2
g
Protein:
3
g
Fat:
5
g
Saturated Fat:
3
g
Polyunsaturated Fat:
2
g
Cholesterol:
12
mg
Sodium:
224
mg
Sugar:
1
g
Life Love and Good Food does not claim to be a registered dietician or nutritionist. Nutritional information shared on this site is only an estimate. We recommend running the ingredients through an online nutritional calculator if you need to verify any information.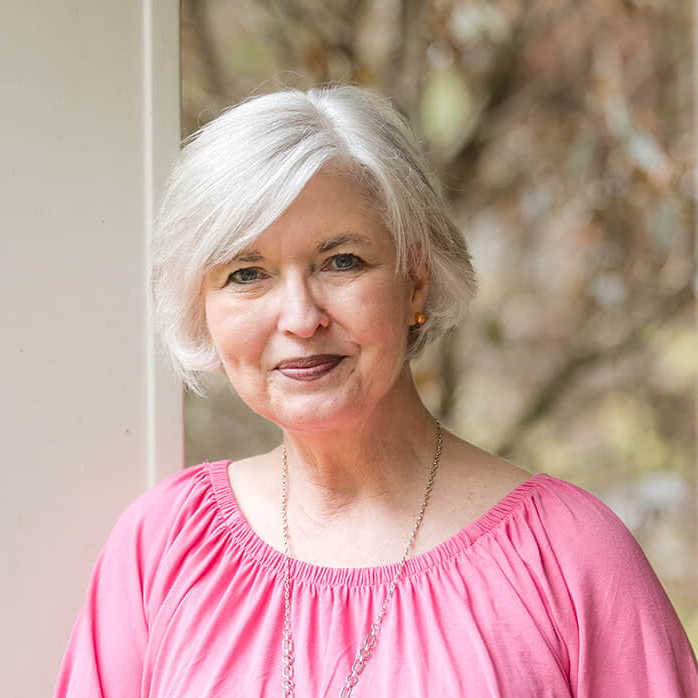 About Sheila Thigpen
Recipe Developer, Food Photographer, Food Writer
Sheila Thigpen is the publisher of Life, Love, and Good Food — a Southern food blog — and the author of Easy Chicken Cookbook and The 5-Ingredient Fresh and Easy Cookbook. After 20+ years in the publishing industry, she retired in 2018 to focus on her own creative endeavors full time. She and her husband live near the beautiful Smoky Mountains and have a precious little granddaughter who has stolen their hearts. As an influencer, Sheila has collaborated with brands like Creamette, Kroger, HERSHEY'S, Hamilton Beach, Garafalo Pasta, OXO, Smithfield, Valley Fig Growers, and more.