Espresso Caprese Salad is topped off with a thick, velvety aged espresso-infused balsamic vinegar for an indulging Summer appetizer.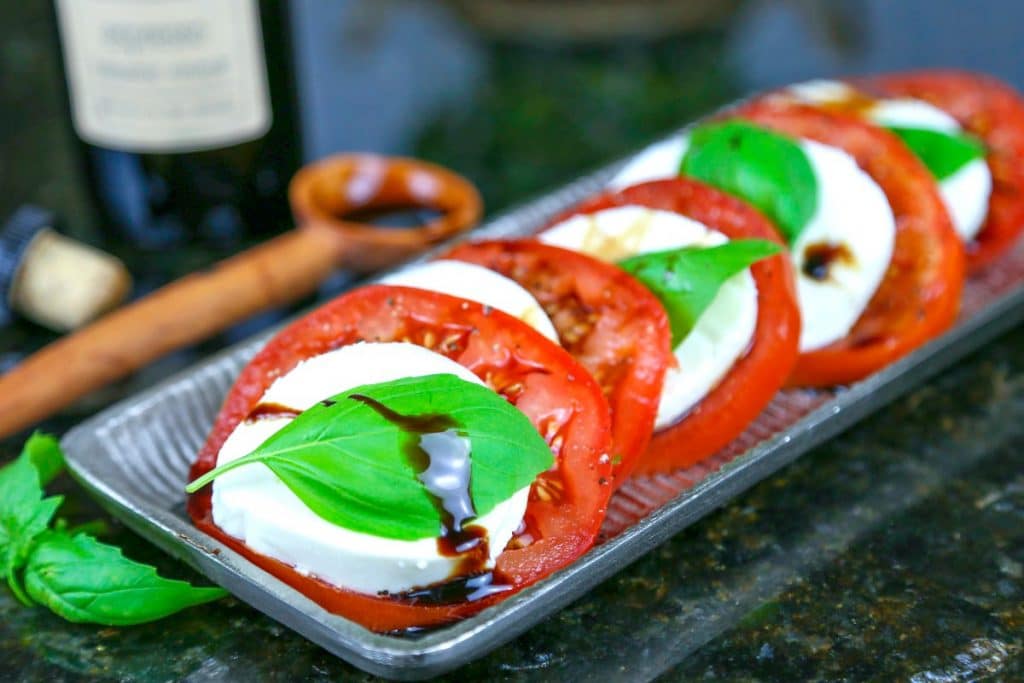 The secret to making a delizioso Caprese Salad is to only use quality ingredients—in season ripe red tomatoes, fresh mozzarella, fresh basil, and a good quality balsamic vinegar. There's nothing better than a good aged balsamic, but I'm also a huge fan of infused balsamic vinegars and olive oils. Today's recipe for Espresso Caprese Salad was inspired by a recent trip to Charleston and a stop by the Low Country Olive Oil store where I sampled some amazing varieties!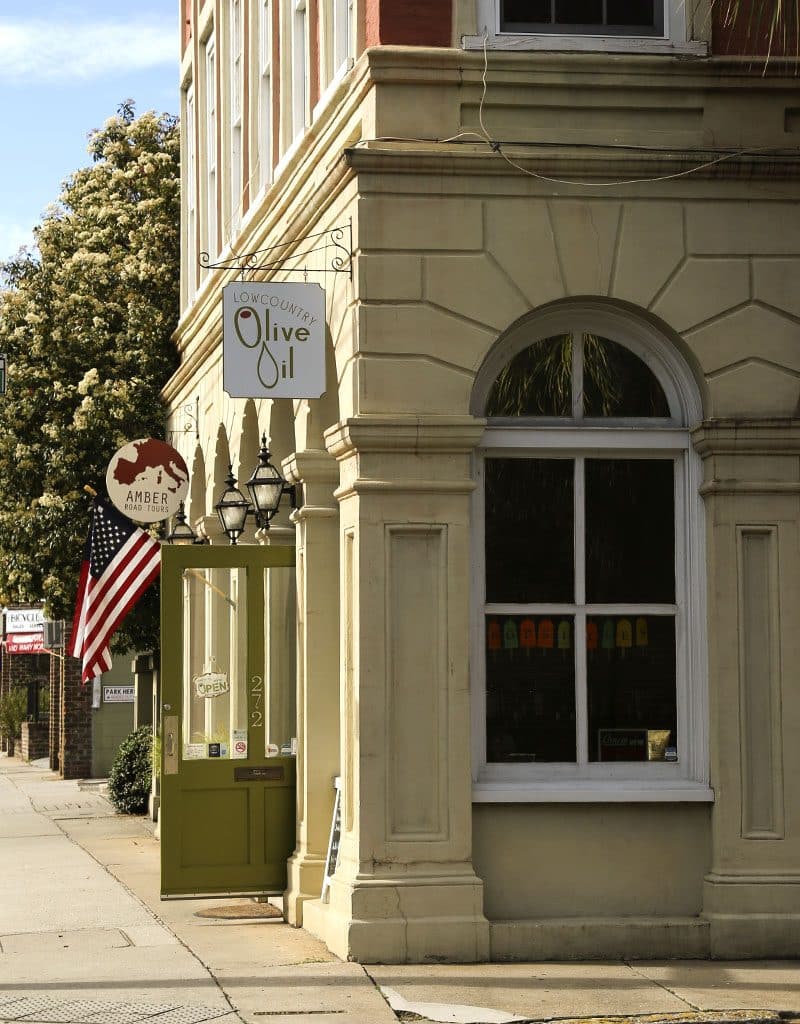 I happened by Low Country Olive Oil when I was in Charleston for the Mediavine Publishers Conference and just couldn't pass up the opportunity to check it out. This store carries over 60 olive oils and vinegars and customers are encouraged to sample as many as they'd like—I definitely tried my fair share! Many of the company's olive oils and balsamic vinegars are blended (or infused) locally and are exclusive to Low Country Olive Oil.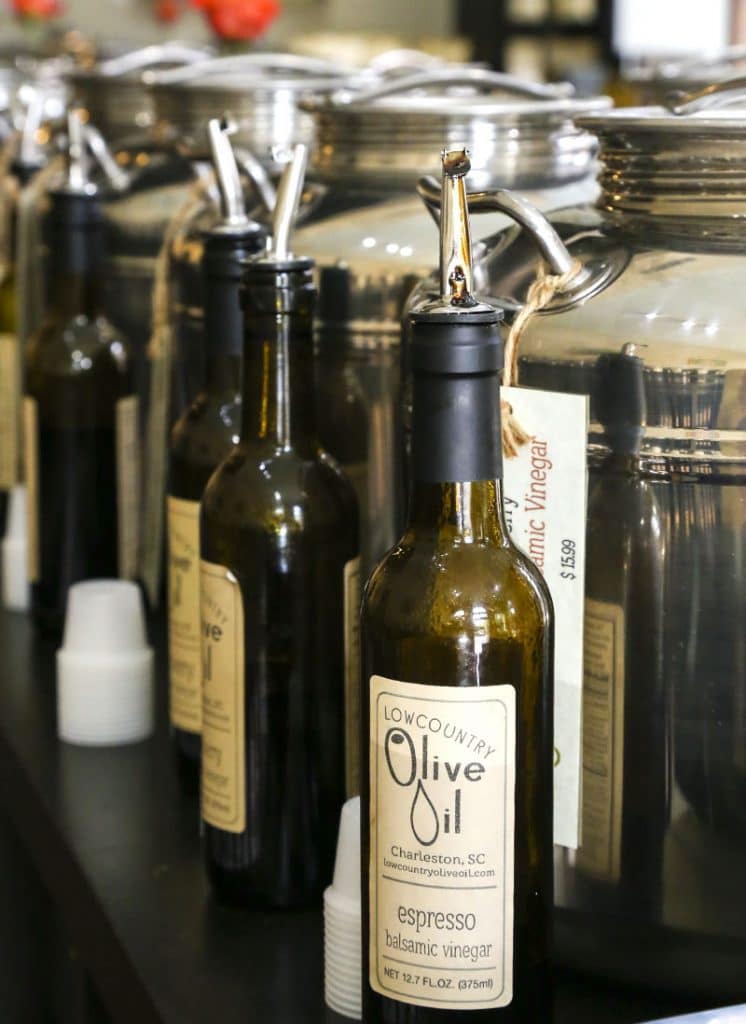 The shop keeper was very helpful and suggested that I try the Strawberry Champagne White Balsamic and the Bourbon Balsamic varieties, but I must say that my favorite was this Espresso Balsamic Vinegar—smooth and velvety and delicious!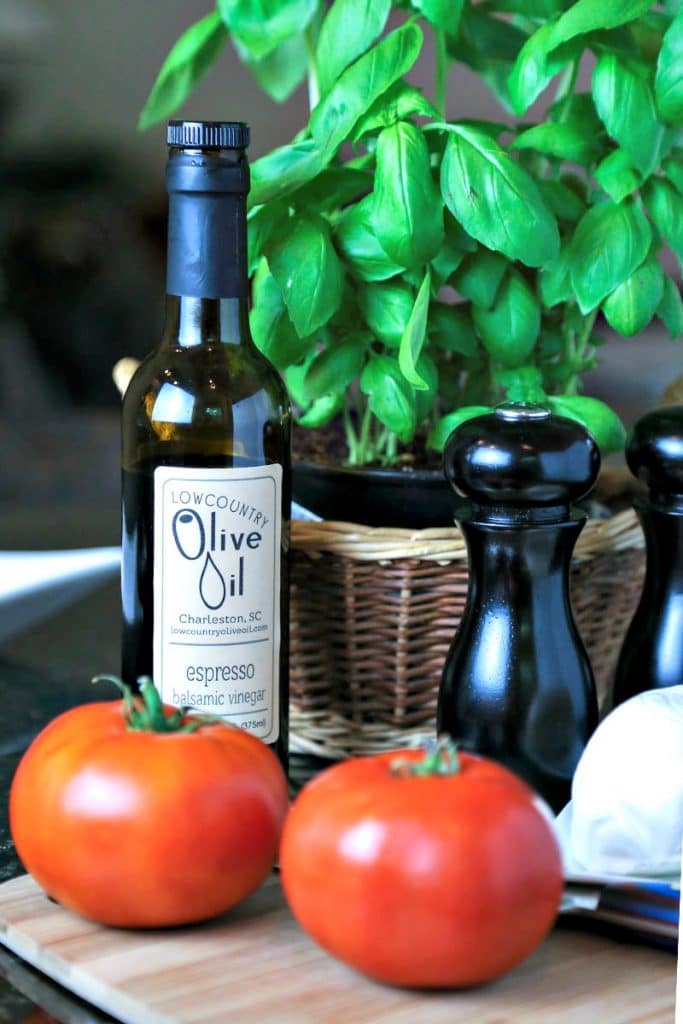 A traditional Caprese Salad uses tomatoes, basil, mozzarella, and olive oil to represent the red, white, and green Italian flag, but I've always been partial to a version made with balsamic vinegar instead. Of course, you don't have to use an espresso-infused vinegar to make a nice Caprese Salad, but you really should choose a quality aged balsamic vinegar—it really does make all the difference!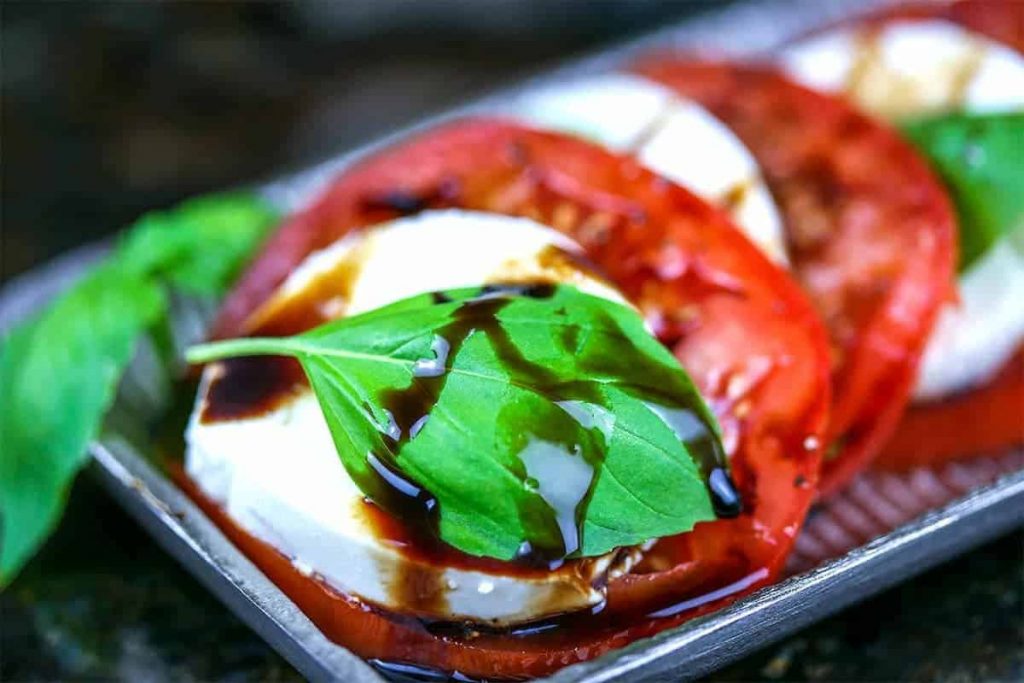 Alternately layer slices of red ripe tomatoes, fresh mozzarella, and fresh basil leaves and then drizzle with balsamic vinegar. I like to let my Caprese Salad rest for five minutes or so before serving to allow the flavors to begin to meld. Enjoy, friends!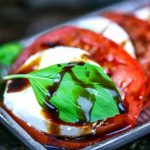 Espresso Caprese Salad
Ingredients
2-3

ripe tomatoes

1/2

pound

fresh mozzarella

10-12

fresh basil leaves

2

tablespoons

espresso balsamic vinegar

(or any quality aged balsamic)

1/2

teaspoon

Morton's Lite Salt

1/4

teaspoon

freshly ground black pepper
Instructions
Wash and dry tomatoes. Slice tomatoes into 1/4-inch slices and place on a paper-towel lined plate or baking sheet. Sprinkle tomatoes with the salt. Let the tomatoes set for about 15 minutes—this will help release the extra moisture.

Slice the fresh mozzarella into 1/4-inch slices. In a rimmed shallow dish or small platter, alternately layer slices of tomato, mozzarella, and fresh basil leaves.

Sprinkle with freshly ground black pepper, then drizzle with balsamic vinegar and serve.



Nutrition Facts
Espresso Caprese Salad
Amount Per Serving
Calories 91.9
Calories from Fat 56
% Daily Value*
Total Fat 6.2g 10%
Cholesterol 20mg 7%
Sodium 162.9mg 7%
Potassium 192.2mg 5%
Total Carbohydrates 2.7g 1%
Protein 5.4g 11%
* Percent Daily Values are based on a 2000 calorie diet.