Parmesan Grilled Corn is one of the easiest and most delicious ways to enjoy fresh corn.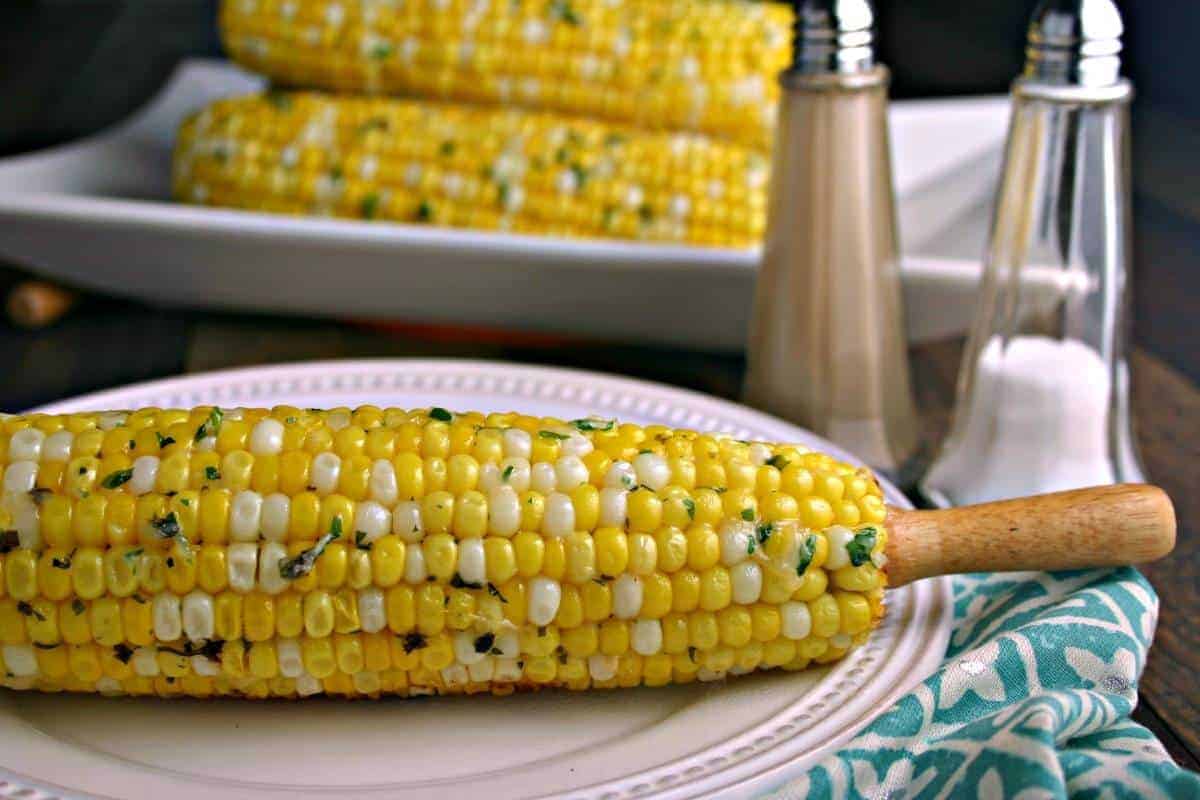 One of the best things about Summer is getting to enjoy fresh garden vegetables, especially fresh corn! Last Saturday at the Market Square Farmer's Market I couldn't resist buying a dozen ears from a Jefferson City farmer, and so this week we've enjoyed Parmesan Grilled Corn — one of the easiest and delicious recipes for corn on the cob!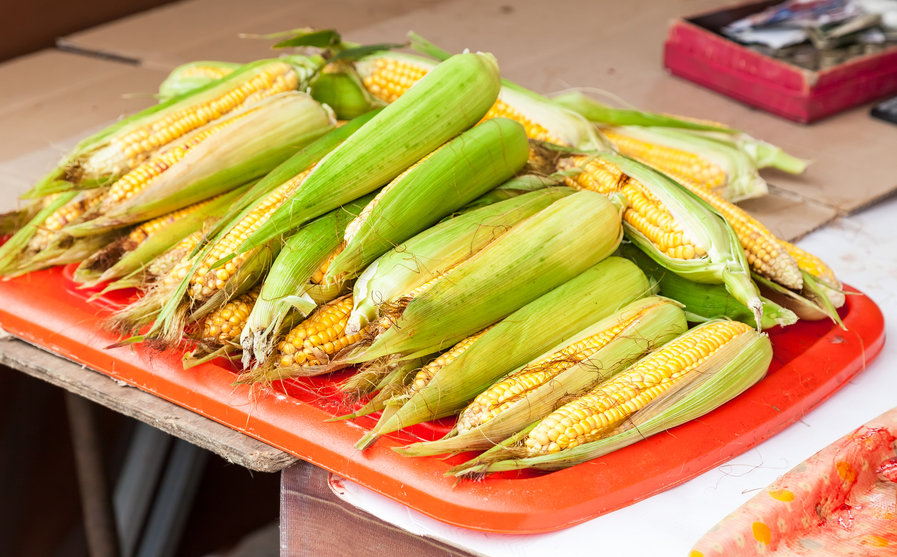 I haven't lived on a farm since I left home for college and at that time I'd decided that I'd had enough of farm life. Too much work. Too many bug bites. Too hot. Haha! That was my immaturity talking at the time. My Dad believed in teaching us how to work by giving us "opportunities" to help in the garden. As a teenager, the problem was that the farm schedule and my schedule didn't always match up. When it was time to shuck the corn, snap the beans, dig potatoes, pick strawberries, or whatever other vegetable was ripening on the vine, it didn't matter that there might be something else I wanted to be doing instead. Watching a movie or reading a book would have to wait — I know, my life was so exciting back then!
Now that I'm older and wiser, I have fonder memories of growing up on a farm. I have great memories of talking and laughing with my Mamaw B. while we snapped beans or shucked and silked the corn. I remember the delicious taste of warm, juicy strawberries – I always had to sneak a few while picking! I remember learning how to preserve fresh vegetables and make jams and jellies. I remember always having fresh tomatoes – Grainger County tomatoes – for breakfast, lunch, and dinner all Summer long – and there was nothing better! But, one of my best memories is how my Dad shared the bounty from our garden. We would have bushels of corn, beans, tomatoes, cucumbers, onions, cabbage, potatoes, watermelon, cantaloupe – just about everything you can imagine – and Dad would always be bagging up extras to share with the neighbors. He was a bit gruff on the outside, but he had a good and tender heart.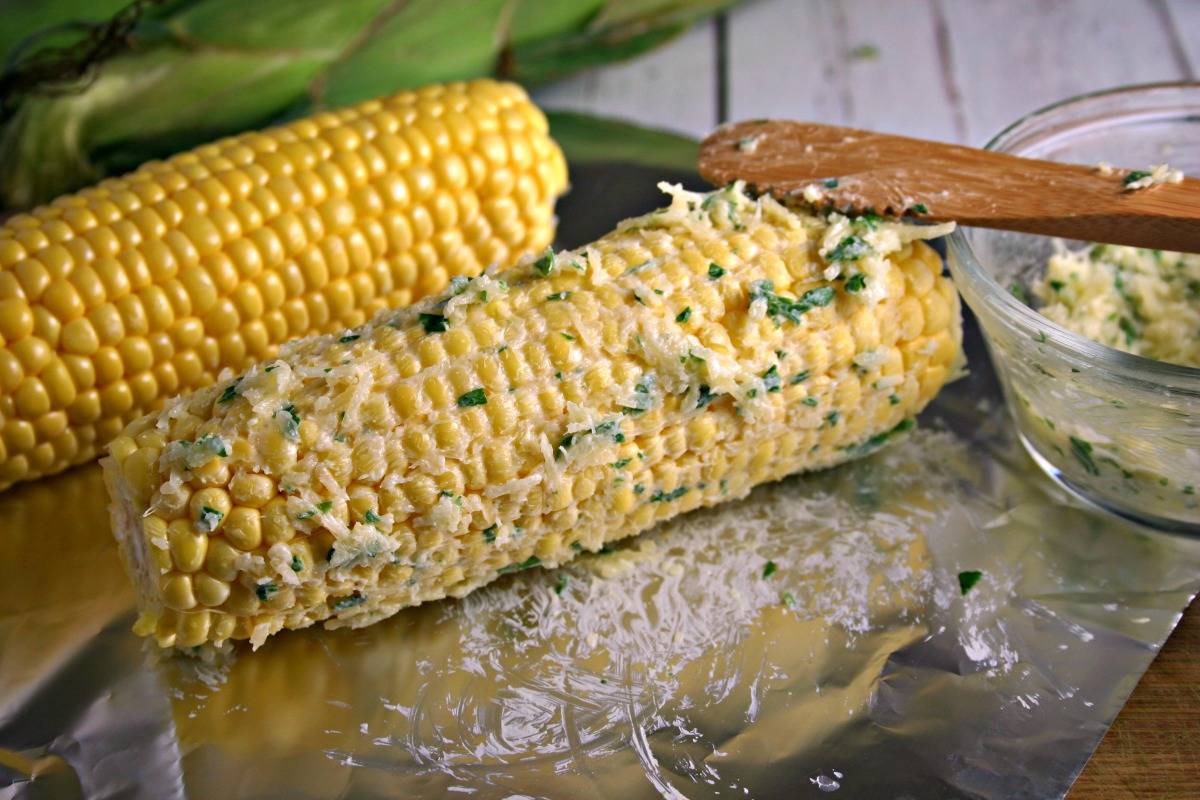 Parmesan Grilled Corn is one of the simplest ways to enjoy fresh corn. Make a mixture of butter, Parmesan cheese, fresh parsley, and a just a bit of salt to spread over each ear. Wrap tightly and grill for about 20-30 minutes. That's all there is to it!
Yield: 8 servings
Easy Parmesan Grilled Corn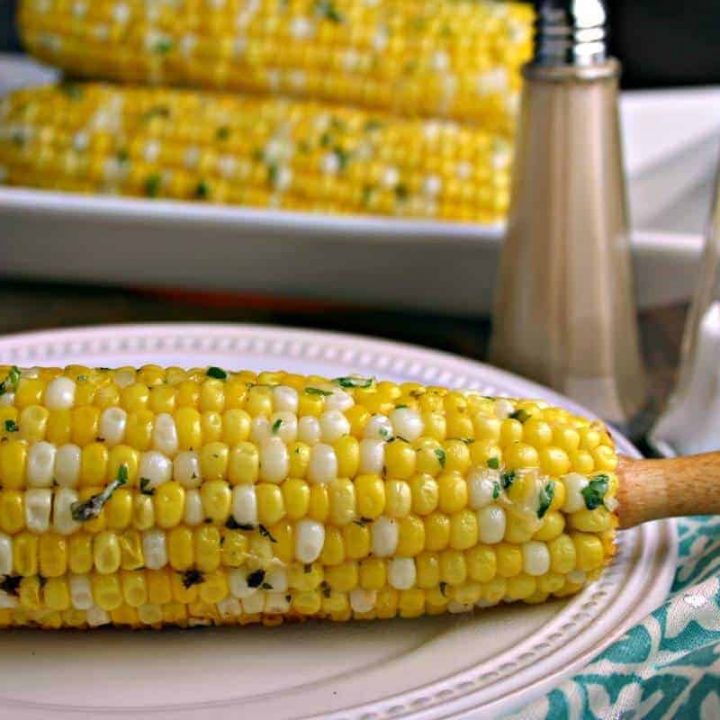 Parmesan Grilled Corn is one of the easiest and most delicious ways to enjoy fresh corn.
Ingredients
8 ears fresh corn
1/2 cup butter, softened
1/2 cup grated Parmesan cheese
1-2 tablespoons finely chopped fresh parsley
1/4 teaspoon salt
Instructions
Combine butter, Parmesan cheese, parsley and salt. Spread butter mixture onto corn and wrap tightly each ear tightly in aluminum foil.
Grill over medium heat for 16 minutes, or until tender, turning several times.
Recommended Products
As an Amazon Associate and member of other affiliate programs, I earn from qualifying purchases.
Nutrition Information:
Yield:
8
Serving Size:
1 Servings
Amount Per Serving:
Calories:

205
Total Fat:

14g
Saturated Fat:

8g
Trans Fat:

1g
Unsaturated Fat:

5g
Cholesterol:

36mg
Sodium:

271mg
Carbohydrates:

18g
Fiber:

2g
Sugar:

4g
Protein:

5g