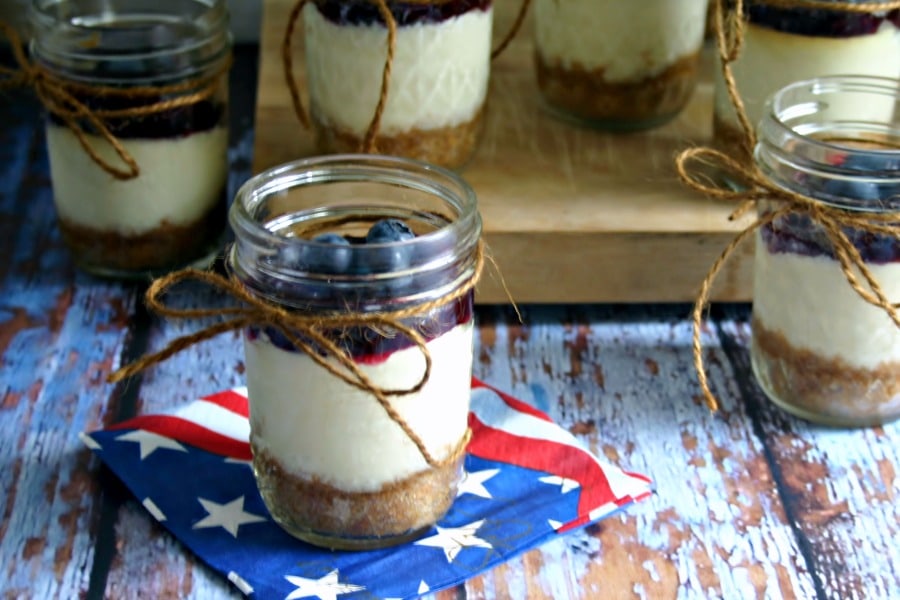 This week families throughout our beloved nation will be "eating out" beside backyard pools, at the lake, in the mountains, or on the beach (I'm particularly jealous of this group!) in celebration of Independence Day. Even so, I feel fortunate to be celebrating with my family and our just-turned-one-year-old niece, Zadie Ruth, here from Arkansas for the weekend. We'll be grilling John's famous burgers and enjoying Blueberry Layered Cheesecake in a Jar for dessert (a variation of the first recipe on my list of 10 Mason Jar Summer Desserts shown below). I can't wait to dig in!
Mason Jar desserts are a great picnic or cookout idea — just make them ahead and stash them in a cooler for easy serving later. Below is my list of mason jar desserts from some other awesome food bloggers that I'm anxious to try before the summer is over! Happy 4th, ya'll!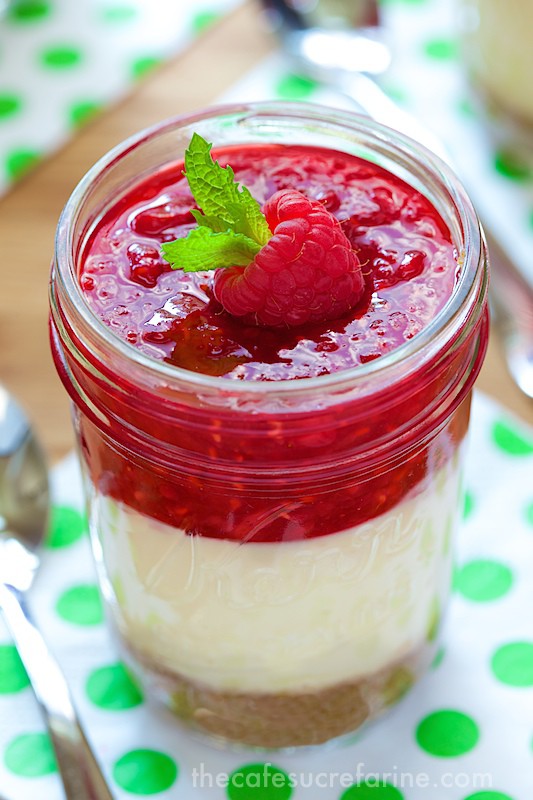 Layered Cheesecake in Jars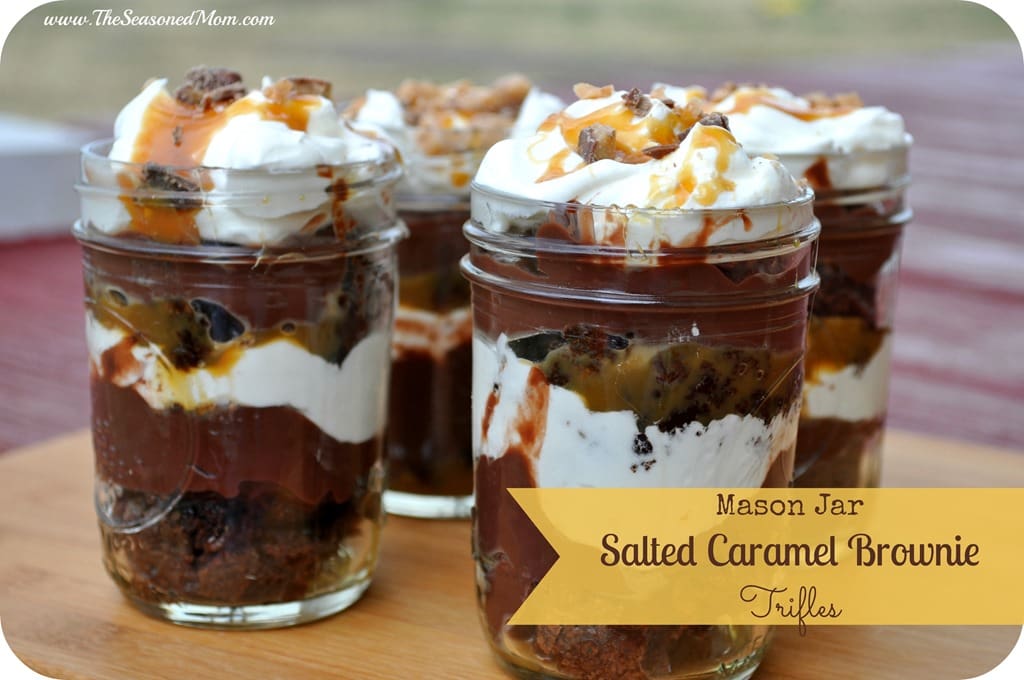 Mason Jar Salted Caramel Brownie Trifles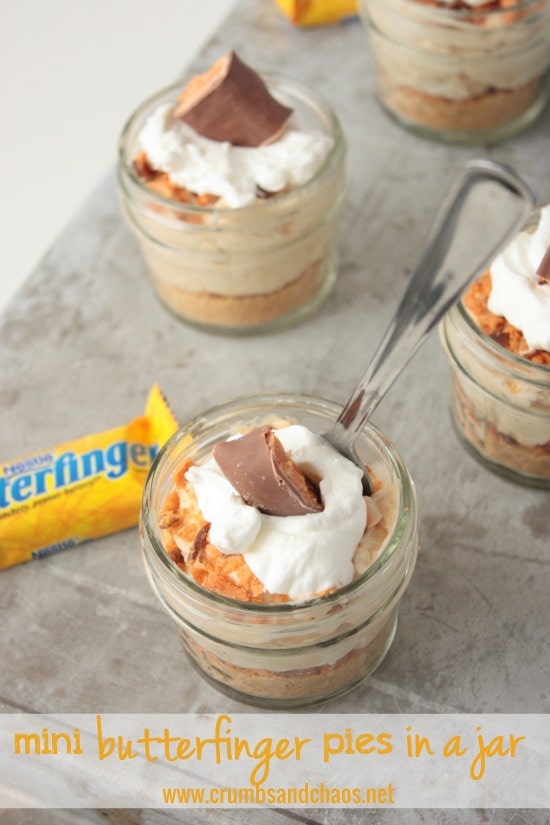 Mini Butterfinger® Pies in a Jar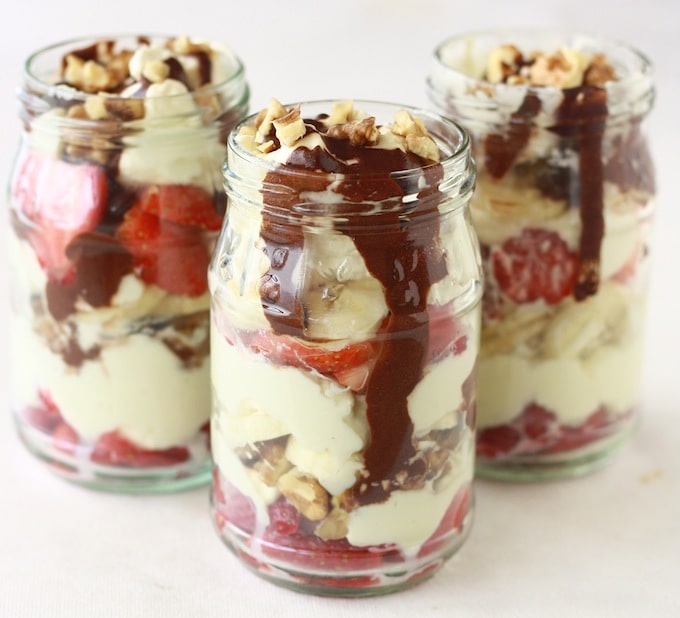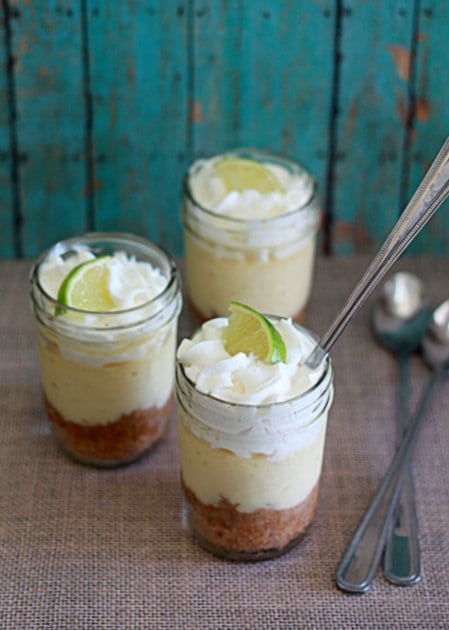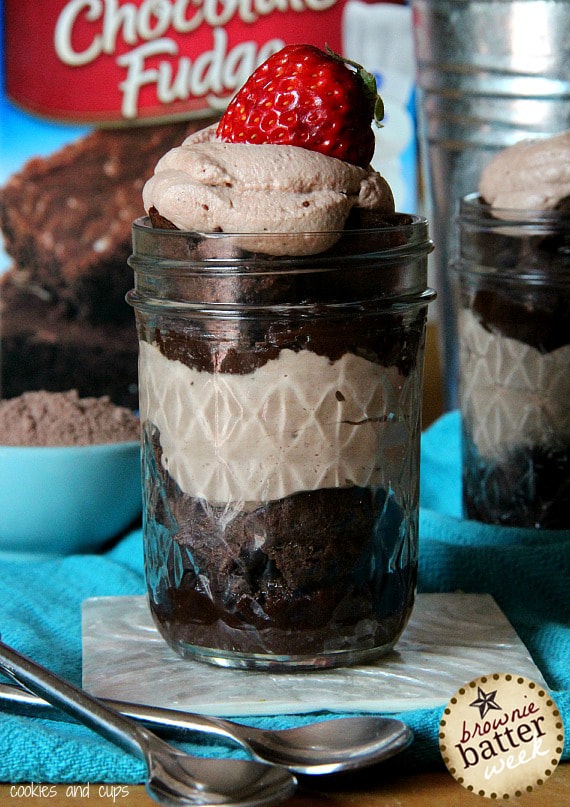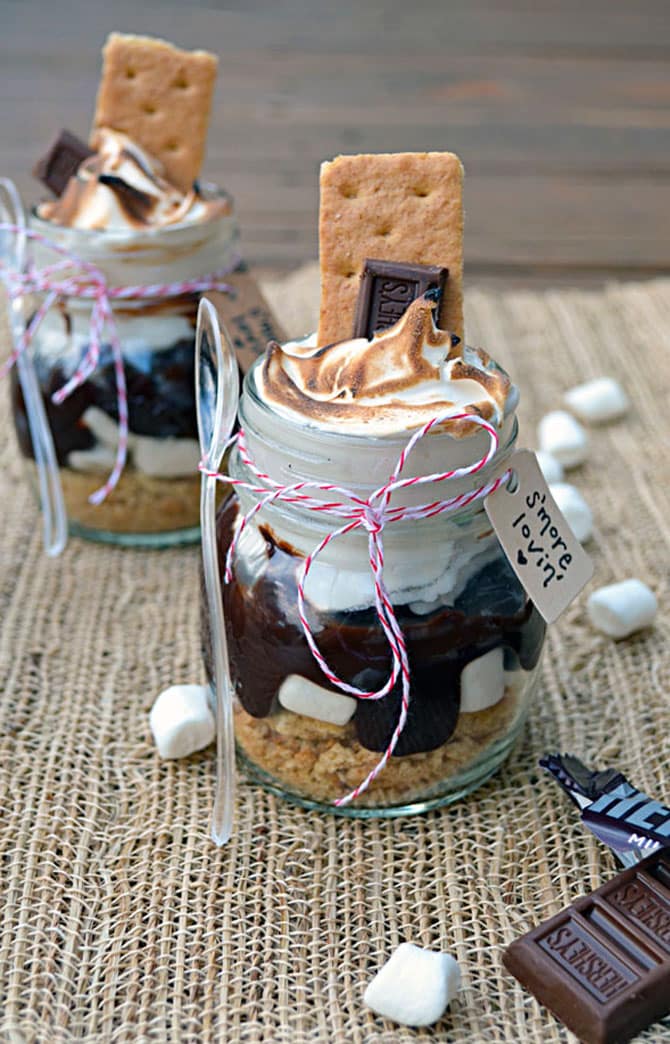 Smores Treats in Mini Mason Jars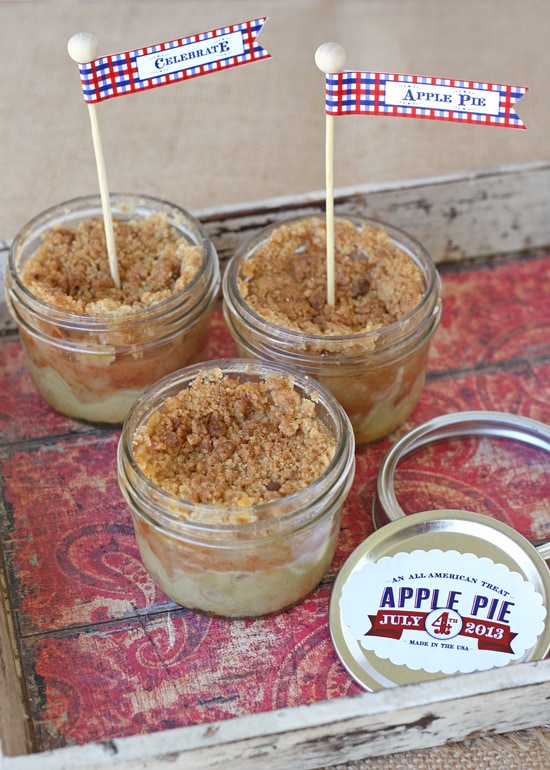 Sweetness Contained: Cupcakes in a Jar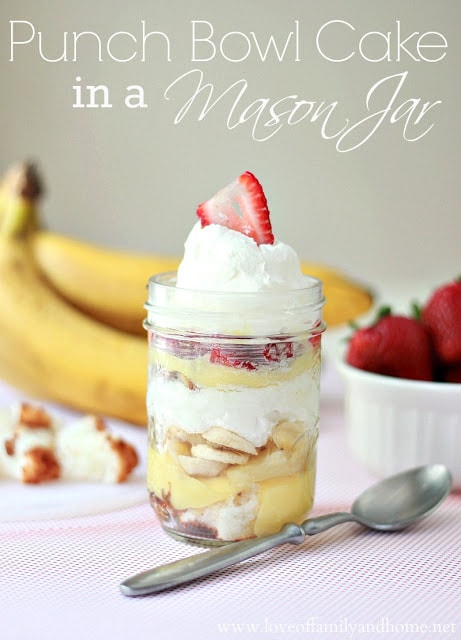 Ingredients
Graham cracker layer

12 whole crackers graham crackers , crushed
1/2 cup sugar
1/2 teaspoon cinnamon
1 stick butter, melted

Cheesecake layer

3 8-ounce packages cream cheese, softened
1/2 cup sugar
1 can condensed milk, sweetened
4 large eggs, beaten
1 tablespoons vanilla
1/2 cup sour cream

Blueberry topping

2 tablespoons orange juice
1 1/2 tablespoons corn starch
1 8-ounce jar blueberry jam
2 cups fresh blueberries
1 teaspoon vanilla
Instructions
Graham cracker crust

Combine graham cracker crumbs, butter and cinnamon in a medium size bowl and mix well. Press 21/2 tablespoons into the bottom of 12 8-ounce mason jars.
Place jars in a 9x13 inch cake pan and bake for 10 minutes. Remove from oven to cool slightly while preparing the batter.

Blueberry topping

Combine orange juice and cornstarch in a medium size microwave-safe bowl. Stir till smooth. Add blueberry jam and 1 cup blueberries and stir.
Microwave on high for 5 minutes, stirring half way through. Remove from microwave and stir in remaining 1 cups berries and vanilla. Crush whole berries slightly with the back of a spoon. Set mixture aside to cool then cover and refrigerate till ready to use.

Cheesecake layer

Beat cream cheese and sugar with an electric mixer until very fluffy. Add condensed milk, sour cream and vanilla. Beat for 1 minute on medium speed. Scrape sides of bowl. Add eggs one at a time, beating well and scraping bowl after each addition. Beat on high for two more minutes.
Divide batter among prepared jars, about 1/2 cup in each jar and return jars to the 9x13-inch cake pan. Add enough water to pan to fill the pan 3/4 full. Bake at 350˚F for 30 minutes. Remove from oven and allow jars to cool to room temperature in pan.
Divide blueberry topping between the jars. Leave some space at the top. Screw lids on jars and store in refrigerator for up to 3 days.
Notes
7.6.2
93
http://lifeloveandgoodfood.com/10-mason-jar-summer-desserts/