A light and fluffy savory scone that is perfect for breakfast, brunch, or served in place of dinner rolls.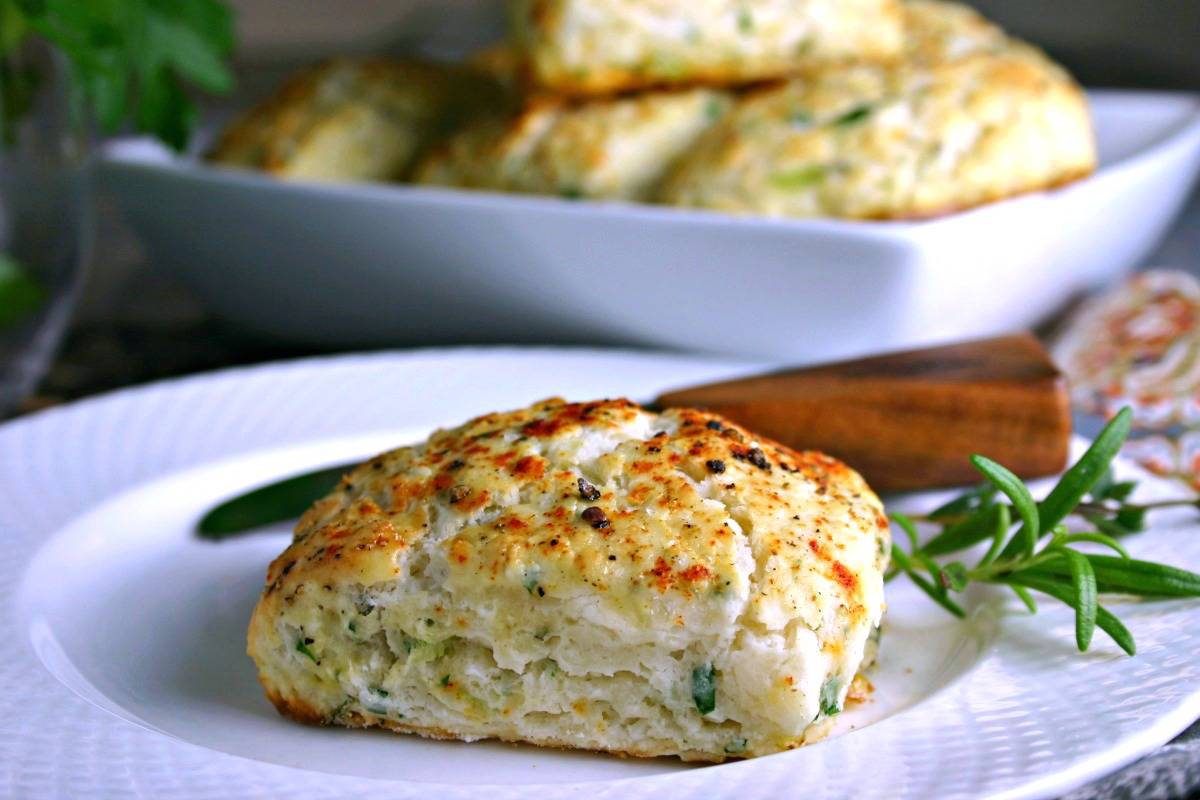 I went a little crazy buying fresh herbs last week, so this happened…Savory Ricotta Scones! I really can't decide if this quick bread recipe should be categorized under scone or biscuit, but either way, these scones made for a tasty breakfast bread enjoyed out on the patio last Saturday.
Made with ricotta cheese, instead of heavy cream, the texture of these scones is so light they practically melt in your mouth! The savory flavors come from chopped scallions (or green onions), fresh parsley, thyme, and rosemary.
I've come to love cooking with fresh herbs, so when I find healthy plants at a good price it's hard to resist. What I'm not so good at is keeping those plants alive — I am not a gardener even though I grew up on a farm! — so I love finding recipes like this one featuring these fresh herbs.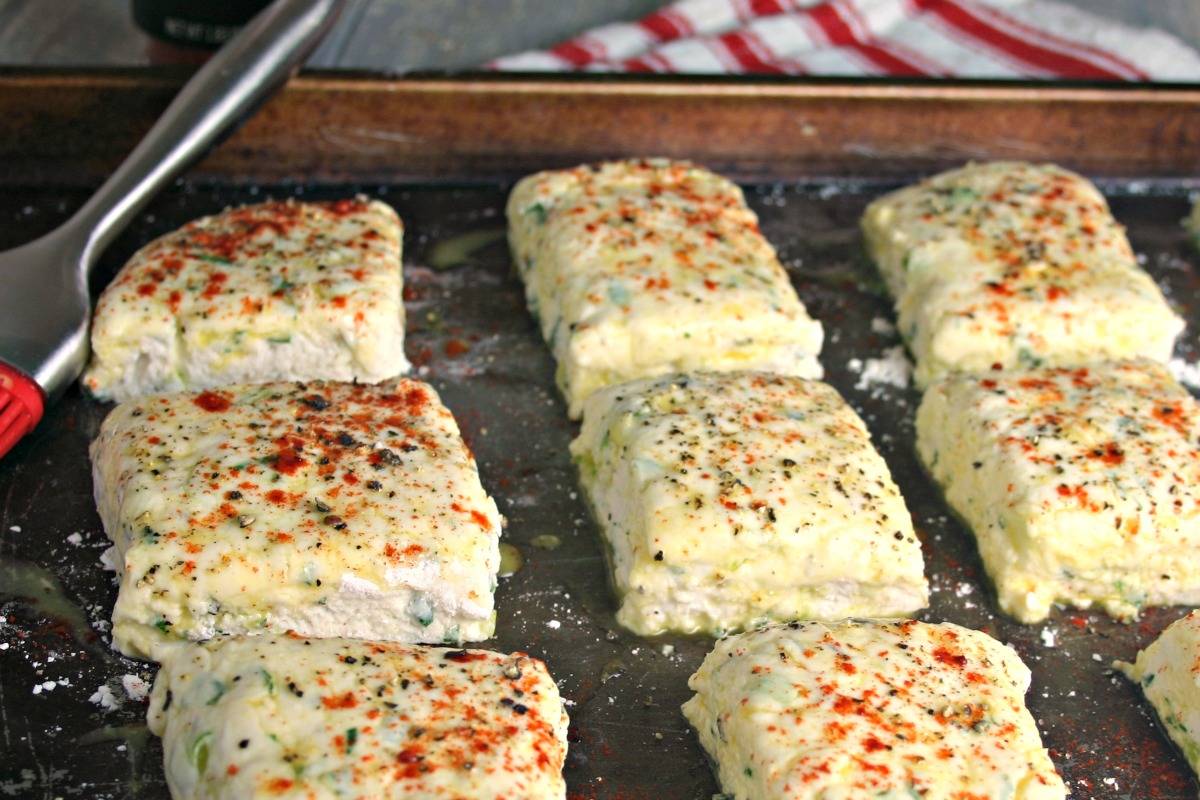 Before baking Savory Ricotta Scones, brush the tops with an egg wash and sprinkle with sea salt, freshly ground black pepper, and smoked paprika for a flavorful and lightly crisp crust.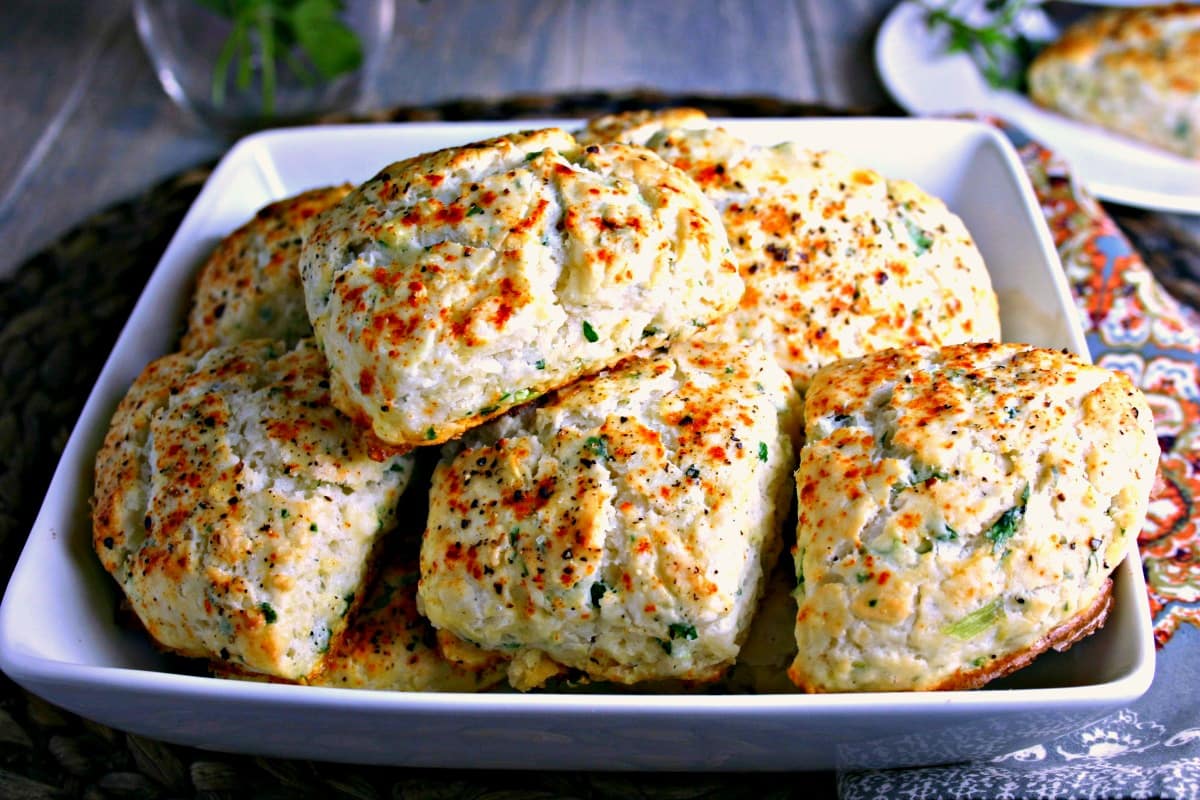 Even though savory scones are typically served for breakfast or brunch, these little "biscuits" would also be delicious served in place of dinner rolls. For our weekend breakfast, we sliced the scones and used them to make breakfast sandwiches layered with peppered bacon and fried eggs. Unfortunately, I didn't get photos…but hubby loved that combination!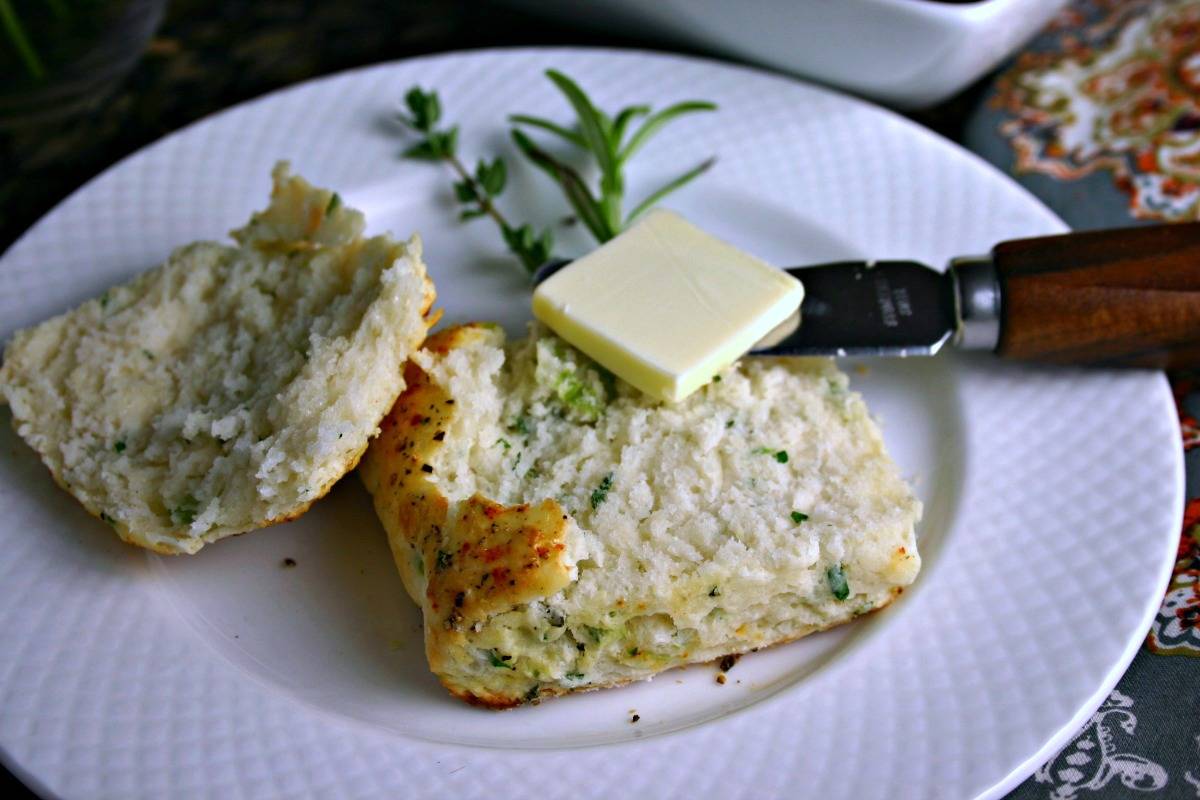 Regardless, these scones are delicious warm from the oven with or without butter — but who can resist a little more butter?! The scones are best reheated wrapped in foil and warmed in a 350-degree oven for about 10-15 minutes (if there are any leftovers, that is!). Enjoy, Friends!
Savory Ricotta Scones
15 minPrep Time
20 minCook Time
35 minTotal Time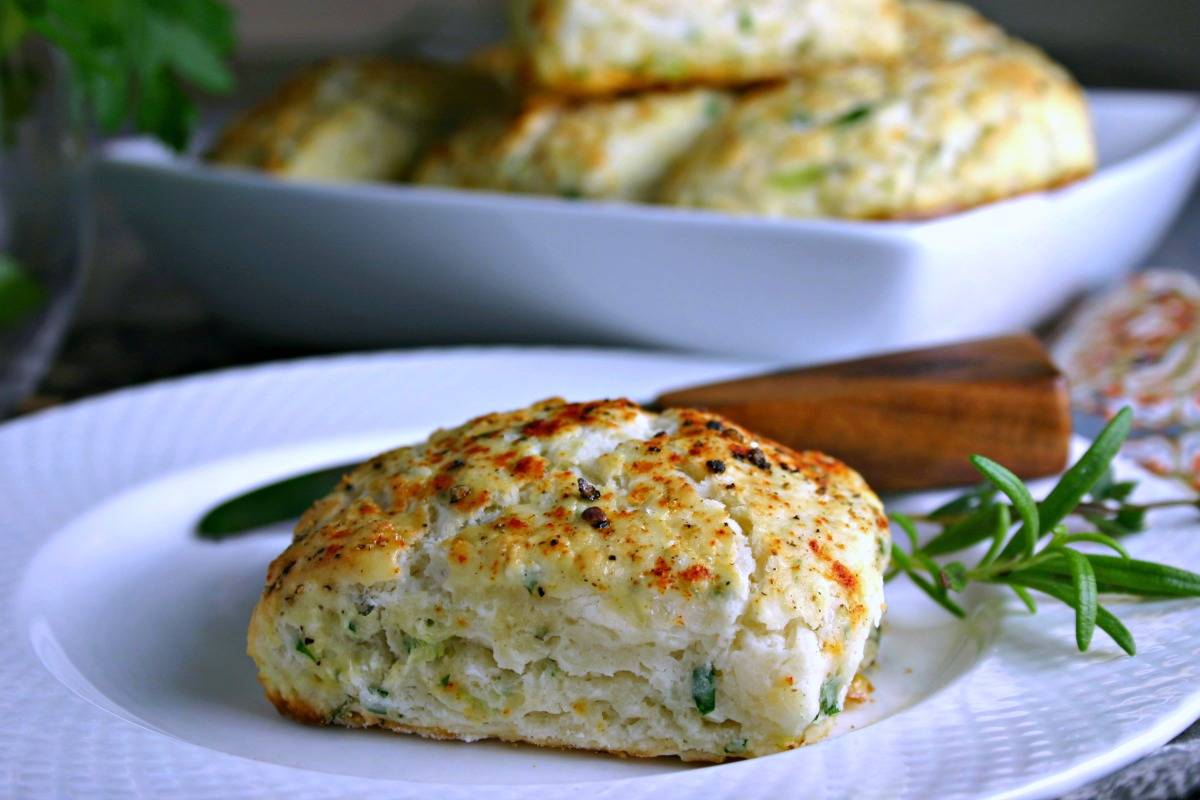 Ingredients
2 cups all-purpose flour
1 tablespoon baking powder
¾ tablespoons sugar
½ teaspoon salt
5 tablespoons chilled unsalted butter
½ cup green onions or scallions, chopped
1/4 cup fresh parsley, minced
1 tablespoon fresh thyme leaves
1 teaspoon fresh rosemary, minced
1 cup ricotta cheese
⅔ cup milk
1 egg, beaten with 1 teaspoon water (for egg wash)
sea salt
black pepper
smoked paprika
Instructions
Preheat oven to 425 degrees.
Whisk together flour, baking powder, sugar, and salt in a large bowl. Grate butter into the flour mixture and stir with a fork until the consistency of coarse meal.
Stir in scallions and fresh herbs. Add ricotta cheese, then add milk and stir until just combined.
Turn dough out onto a lightly floured surface. Knead 2 to 3 times, then pat dough into a 9-inch rectangle. Dip knife into flour and cut dough into 12 equal pieces.
Transfer scones to a parchment-lined baking sheet. Brush tops liberally with egg wash. Sprinkle tops with sea salt, freshly ground black pepper, and smoked paprika.
Bake for 15-20 minutes or until scones are golden brown.
Notes
7.6.2
304
http://lifeloveandgoodfood.com/savory-ricotta-scones/