This post may contain affiliate links. Please read my disclosure policy.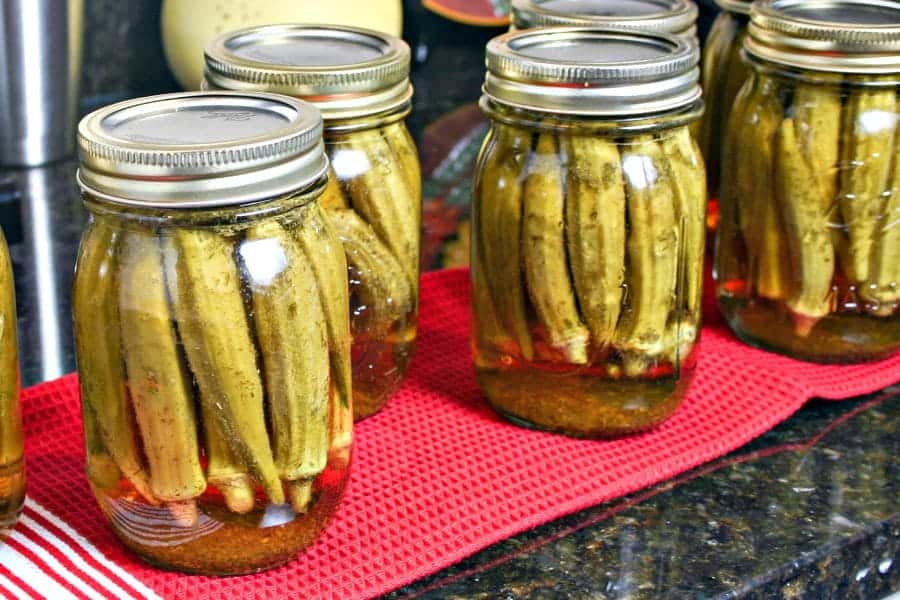 Is anyone out there a fan of Pickled Okra? Well, if you'd offered me this Southern delicacy a few years ago, I probably would've just politely replied, "None for me, thank you just the same". As a kid I decided that I didn't like the stuff and all these years never bothered to try it for myself until it was served at a food blog conference I attended last summer at Biltmore. And you know what? I tried it and I liked it — A LOT! Just slightly sweet, there's no slime with this crispy pickled okra. It's the perfect garnish for salads, burgers, and even pork barbecue or fried chicken.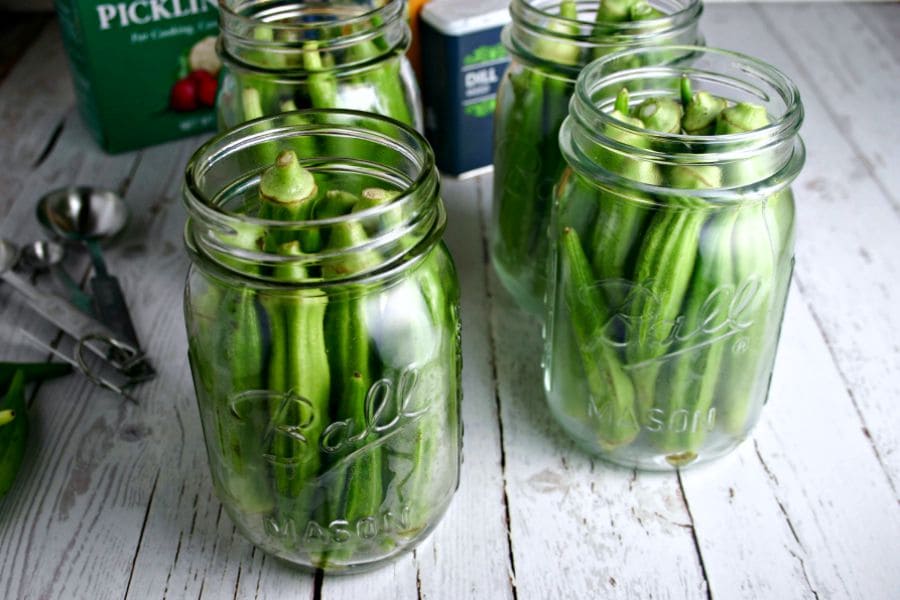 When my in-laws offered me a big bag of okra from their garden, I decided to try making my own Pickled Okra. After researching, I found a simple recipe by Paula Deen. I did a test run by making just one jar before committing my entire bag of okra to this experiment. It was as delicious as I remembered from my conference! Happy dance!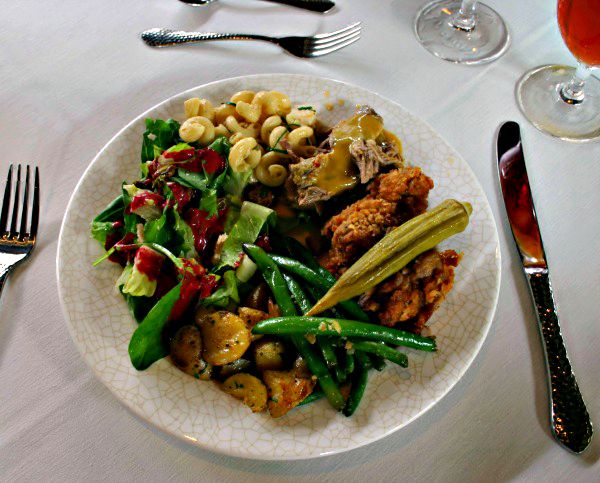 The process is really simple. Sterilize pint jars and pack them with small pods of okra. Add a teaspoon of sugar and dried dill weed to each jar.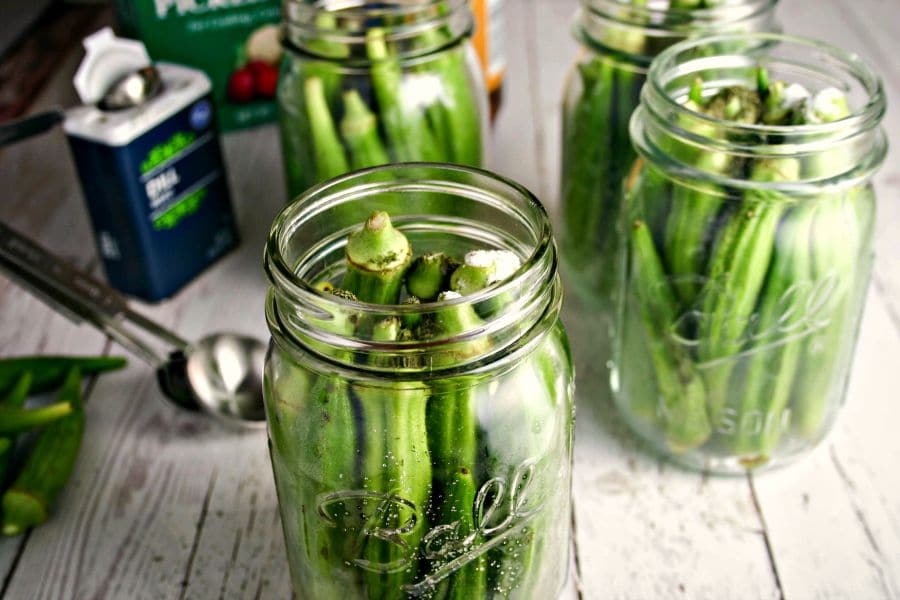 Ladle the pickling brine (water, vinegar, pickling salt) into each jar, then seal and process in a hot water bath for 10-15 minutes.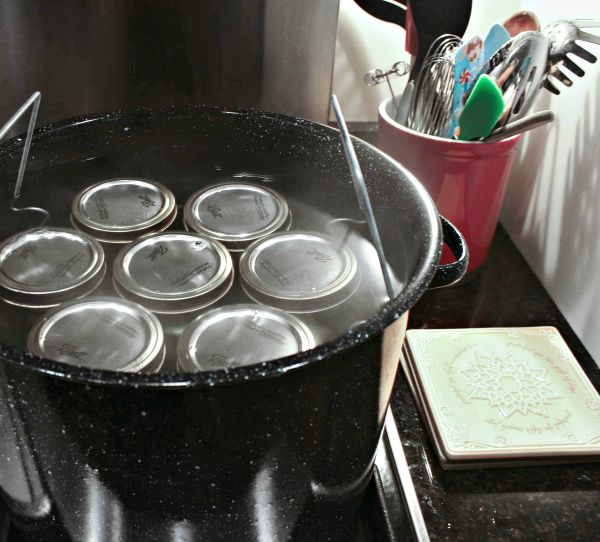 Remove to the kitchen counter to cool, and that's all there is to it! Enjoy, y'all!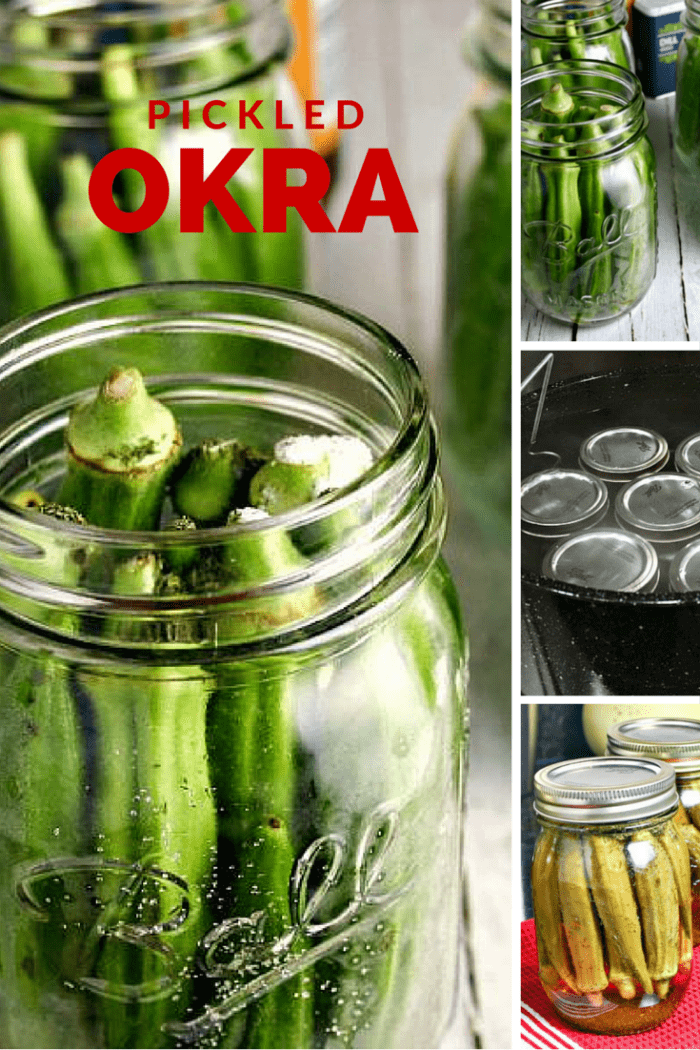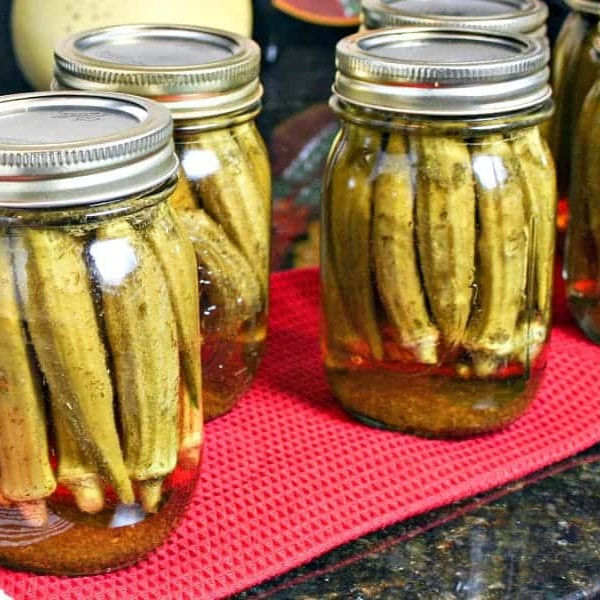 Pickled Okra
Pickled Okra. Slightly sweet, these crispy pods are the perfect garnish for salads, burgers, and even pork barbecue or fried chicken.
Ingredients
2-3

pounds

fresh okra

small pods, about 4 inches each

7

teaspoons

dried dill weed

7

teaspoons

sugar

5

cups

water

2 1/2

cups

apple cider vinegar

5

tablespoons

canning and pickling salt

7

pint

canning jars

with lids, sterilized
Instructions
Sterilize jars and lids directly before using (heat in simmering water or by laying jars on oven rack in a 250-degree oven for about 10 minutes).

Rinse okra and trim tops -- do not cut into the pods. Fill jars by placing some pods stem up and some stem down. Add 1 teaspoon of sugar and 1 teaspoon of dill weed to each jar.

In a large pot, combine water, apple cider vinegar, and pickling salt. Bring to a boil. Turn off heat and carefully begin to ladle the hot pickling brine into each jar, filling to within 1/4 inch from the top.

Wipe any drips from the rims with a clean damp cloth. Seal jars with lids and rings. Process in a boiling water bath (making sure water level is 1 inch over the top of the jars) for 10 minutes.

Remove from water bath and cool completely on counter.
Nutrition
Serving:
1
g
Calories:
79
kcal
Carbohydrates:
14
g
Protein:
4
g
Sodium:
108
mg
Fiber:
5
g
Sugar:
9
g