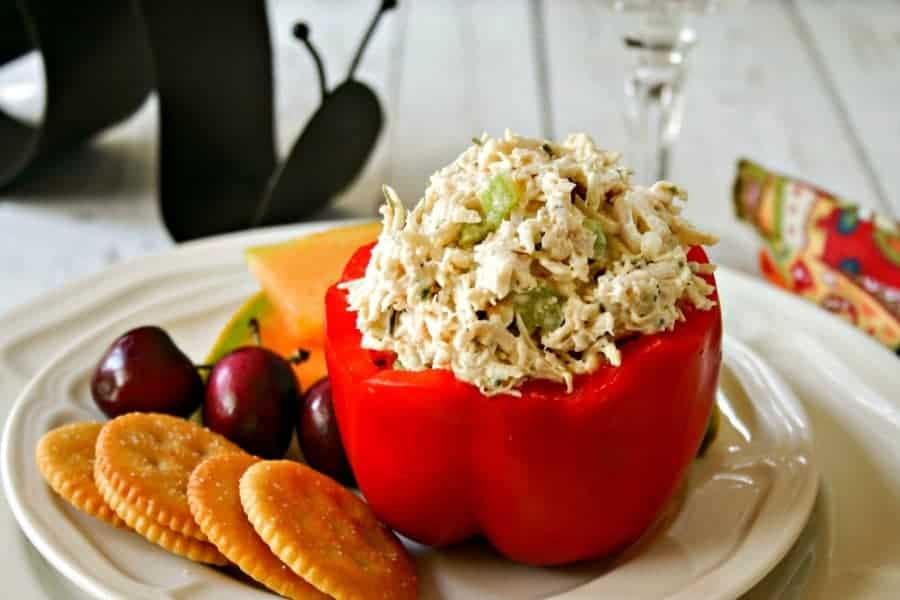 The Best Chicken Salad? Yes, oh yes, indeed! I was so excited to find this recipe on Food Network recently. Forgive me if I sound a bit boastful, but I do believe this really is the best chicken salad I've ever made! The secret to what makes it so good is using a combination of fresh herbs and a little fresh lemon juice in the dressing, and the secret to what makes this recipe so easy is using my KitchenAid mixer to shred the chicken in just minutes. (Thanks, Lindsay, for the tip!)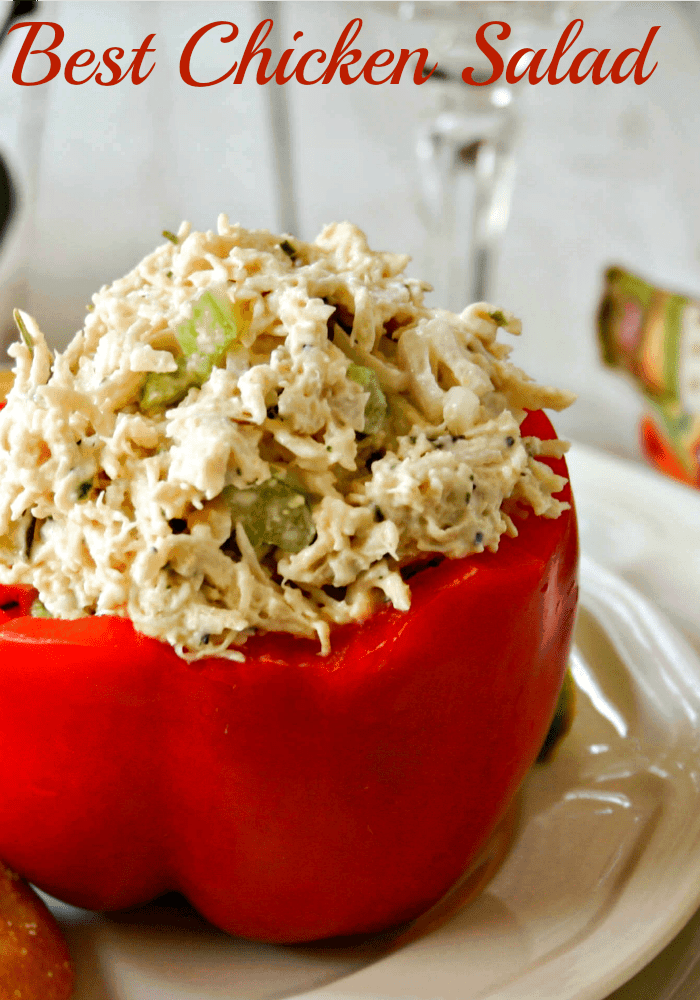 Tip: Using fresh herbs is best, but in a pinch dried rosemary or dill will also work. And if you don't have shallots, using a little sweet onion is also a good substitute.
Yield: 8 servings
Best Chicken Salad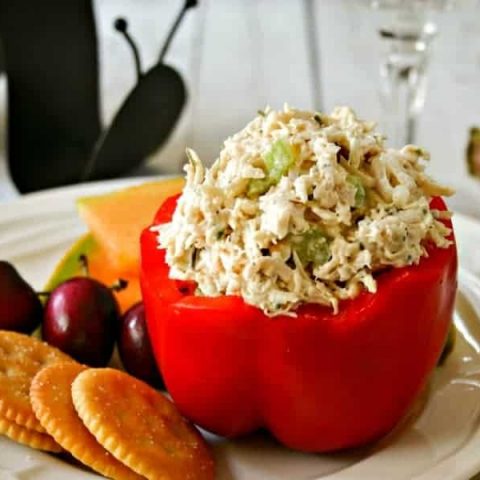 The Best Chicken Salad — fresh herbs make this chicken salad extra tasty. Serve with crackers and fresh fruit or as sandwich filling on your favorite bread.
Ingredients
4 boneless chicken breasts
1 stalk celery, cut into 1/4-inch dice
4 scallions, trimmed and thinly sliced
1 1/2 teaspoons fresh tarragon, finely chopped
2 tablespoons parsley, finely chopped
1 cup mayonnaise
2 teaspoons freshly squeezed lemon juice
1 teaspoon Dijon mustard
1/2 teaspoon salt
Freshly ground black pepper
Instructions
Preheat oven to 350 degrees. Place chicken in a baking dish lightly coated with cooking spray. Bake for 30-35 minutes, or until done.
Remove from oven and allow to cool 5 minutes before shredding, if using the KitchenAid mixer technique.
To shred with your KitchenAid mixer, cut each chicken breast into 3-4 pieces. Place into the mixing bowl and insert paddle attachment. Mix at lowest speed for about a minute, then slowly increase speed and mix until chicken is shredded evenly, just 2-3 minutes. Remove bowl from mixer stand.
To the bowl, add celery, scallions and herbs. Set aside.
In a small bowl, combine mayonnaise, lemon juice, mustard, salt and pepper to taste. Pour over the chicken mixture and stir gently until the chicken is coated. Refrigerate until ready to serve.
Recommended Products
As an Amazon Associate and member of other affiliate programs, I earn from qualifying purchases.
Nutrition Information:
Yield:
8
Serving Size:
1
Amount Per Serving:
Calories:

292
Total Fat:

23g
Saturated Fat:

4g
Trans Fat:

0g
Unsaturated Fat:

18g
Cholesterol:

63mg
Sodium:

375mg
Carbohydrates:

1g
Fiber:

0g
Sugar:

0g
Protein:

19g