This post may contain affiliate links. Please read my disclosure policy.
Holy cannoli! It's no joke, these pastries are absolutely delicious!
Homemade Cannoli filled with a sweet ricotta cream and dipped in chocolate is sure to make any Valentine's Day celebration extra, extra special.
The pastry for cannoli shells is a sweet dough flavored with Marsala cooking wine which is deep fried until golden. Marsala makes these cannoli extra flaky and delicious and the cream filling is heavenly!
Homemade Cannoli takes a little effort, but luckily you can make both the shells and the filling ahead of time. That works for me since I like to pipe the filling into the cannoli just before serving to avoid them getting soggy.
Using both cream cheese and ricotta cheese makes the filling nice and thick for easier piping, too.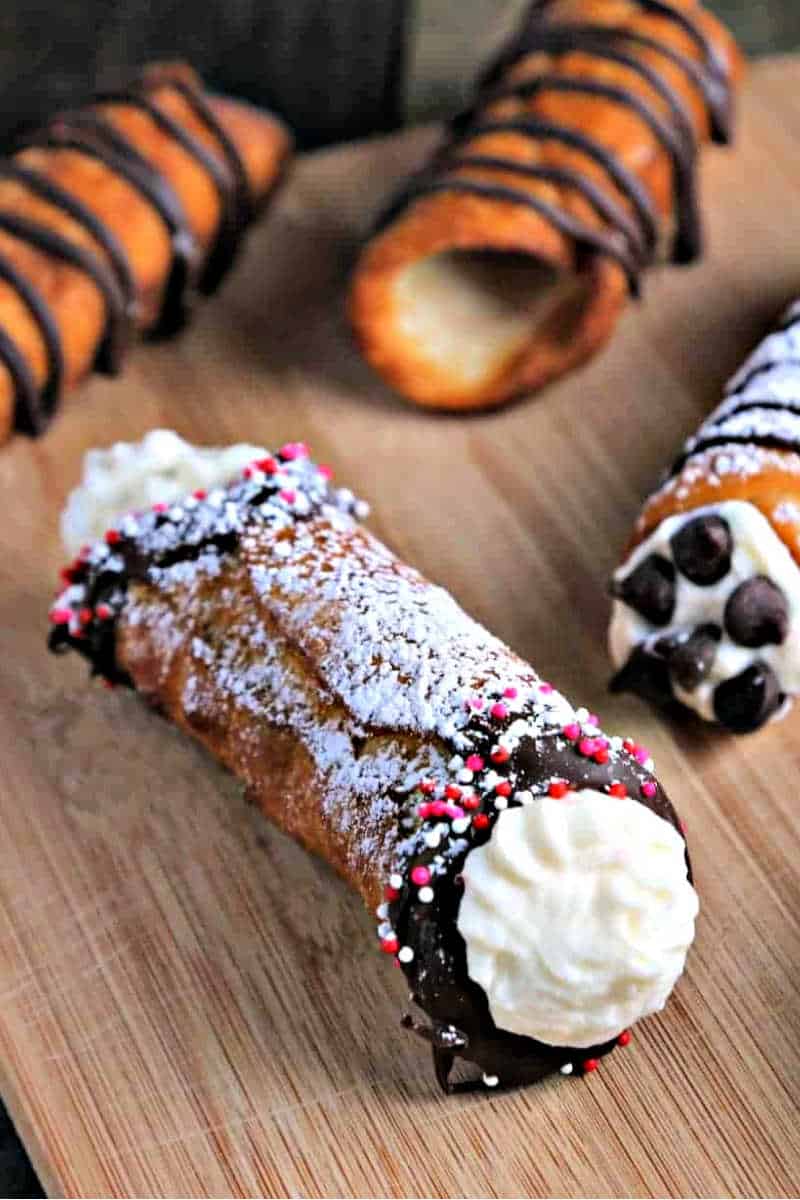 Homemade Cannoli + Cookies for Kids' Cancer = LOVE
I'm proud to join fellow food bloggers in the Good Cookies Food Bloggers' Valentine's Event, a joint effort to raise money and awareness about pediatric cancer, by sharing my special Valentine-inspired recipe for Cannoli (yes, Homemade Cannoli!).
We are doing this because we want to make a difference in the fight against pediatric cancer.
Did you know that cancer is the #1 cause of death of children by disease in the U.S.? There are 40,000 U.S. children actively battling cancer right now. With less than 4% of the National Cancer Institute's budget going to all childhood cancer combined, I knew it was important for me to get involved.
Making Cannoli
Making Homemade Cannoli is done in two parts: 1) preparing the shells; and 2) preparing the filling.
Make the Shells
Cannoli is made from a sweet dough flavored with Marsala cooking wine. The process resembles making pie crust. First, cut in the shortening until you have coarse crumbs. Start adding the Marsala a little at a time, along with the egg and vanilla, until a soft dough begins to form. Wrap the dough tightly in plastic wrap and place in the refrigerator for a couple of hours until thoroughly chilled.
Next, roll the chilled dough until very thin (about the width of a dime) on a lightly floured surface. Cut into circles and wrap each one around a cannoli form, sealing the edges with a little milk.
Fry the dough in hot oil until golden and crisp. Lay on a paper towel lined plate until completely cooled, then gently twist the pastry off and away from the form.
Make the Filling
Beat softened cream cheese until completely smooth. Add the ricotta cheese and powdered sugar and beat until creamy. Stir in the vanilla and store in the refrigerator until completely chilled.
Tips for Filling the Shells
It's important to pipe the filling into the cannoli shells just before serving. If you do this ahead of time, the cannolis will get soggy.
Use a pastry bag with a large tip to make filling the cannolis easier. Gently hold the cannoli shell and pipe filling into each end — don't try to completely fill the shell from just one end. After filling, dip the ends into mini chocolate chips, if desired.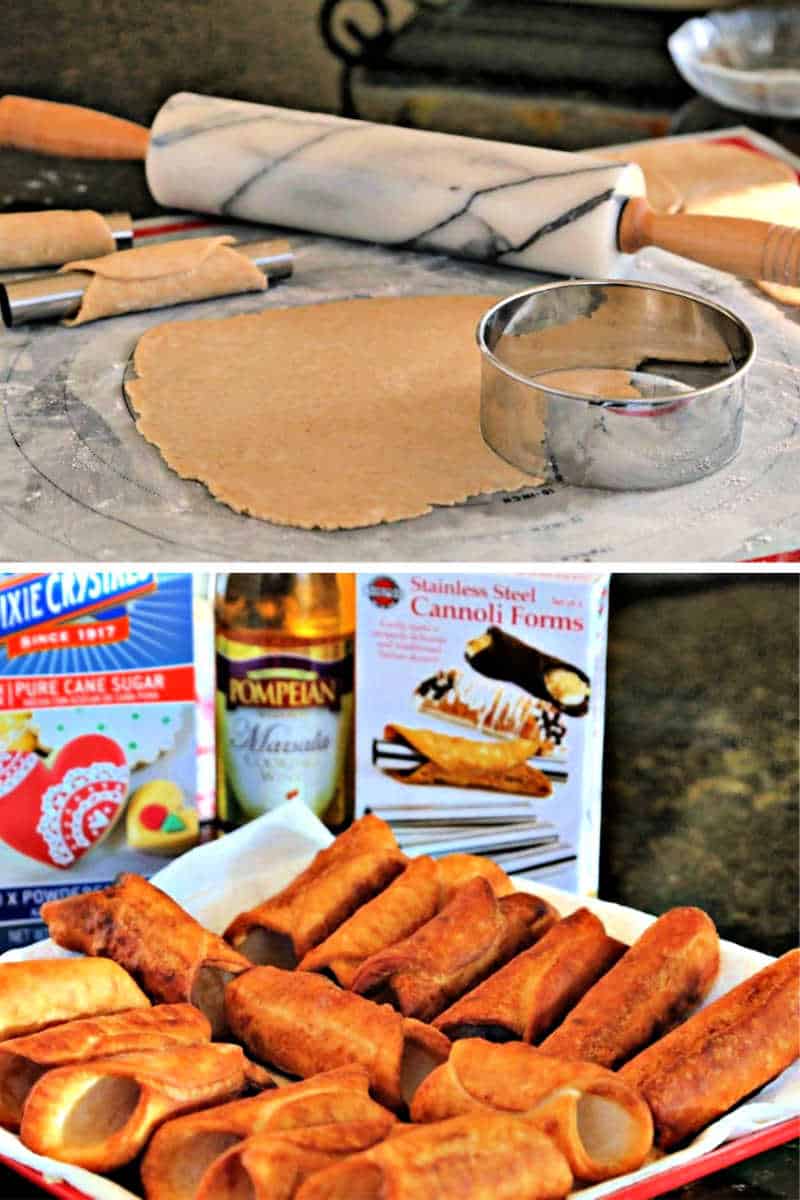 What is the filling made of?
Traditionally, cannoli filling is made with sweetened ricotta cheese and is flavored with vanilla.
How do you thicken a the filling?
The recipe in this post is made with both ricotta cheese (the traditional cannoli filling) and cream cheese to make it a bit thicker. You can also add a little cornstarch or finely ground almonds to thicken up cannoli filling.
How long do cannolis last?
Store unfilled cannoli shells at room temperature in a tightly sealed container lined with paper towels for up to a week. Store the filling tightly covered in the refrigerator for two to three days.
Can you freeze cannolis?
You can freeze unfilled cannoli shells for up to two months in a resealable freezer bag. Technically, you can also freeze the filling for up to a month, but I prefer to make and use it fresh to maintain a good texture and consistency.
How do you keep them from getting soggy?
Wait to fill the cannoli shells until you are ready to serve the pastries. That way the cannoli is crisp and flaky with every bite!
Seriously, I'd never thought about trying to make Cannoli at home before, but when I found these stainless steel cannoli forms at Amazon I got inspired. They worked perfectly!
You'll also need a 4.5 to 5-inch round cutter like this one. It's the perfect size for perfect cannolis every time.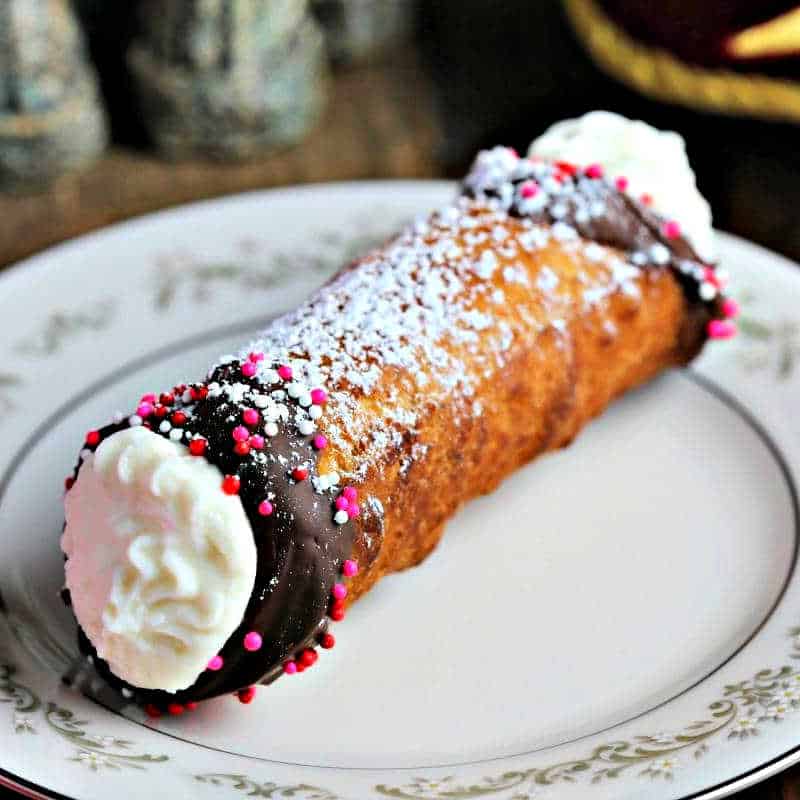 YOU can help fight Kids' Cancer, too!
Help us make a difference by donating to Cookies for Kids' Cancer! Our goal is to raise at least $3000. Because these three companies: Dixie Crystals, Land O'Lakes and Mediavine have each pledged to match our donations raised through this campaign up to $3000!!!
Will you help us with a donation today? Every little bit helps!
More cookie recipes and other sweet treats for your Valentine!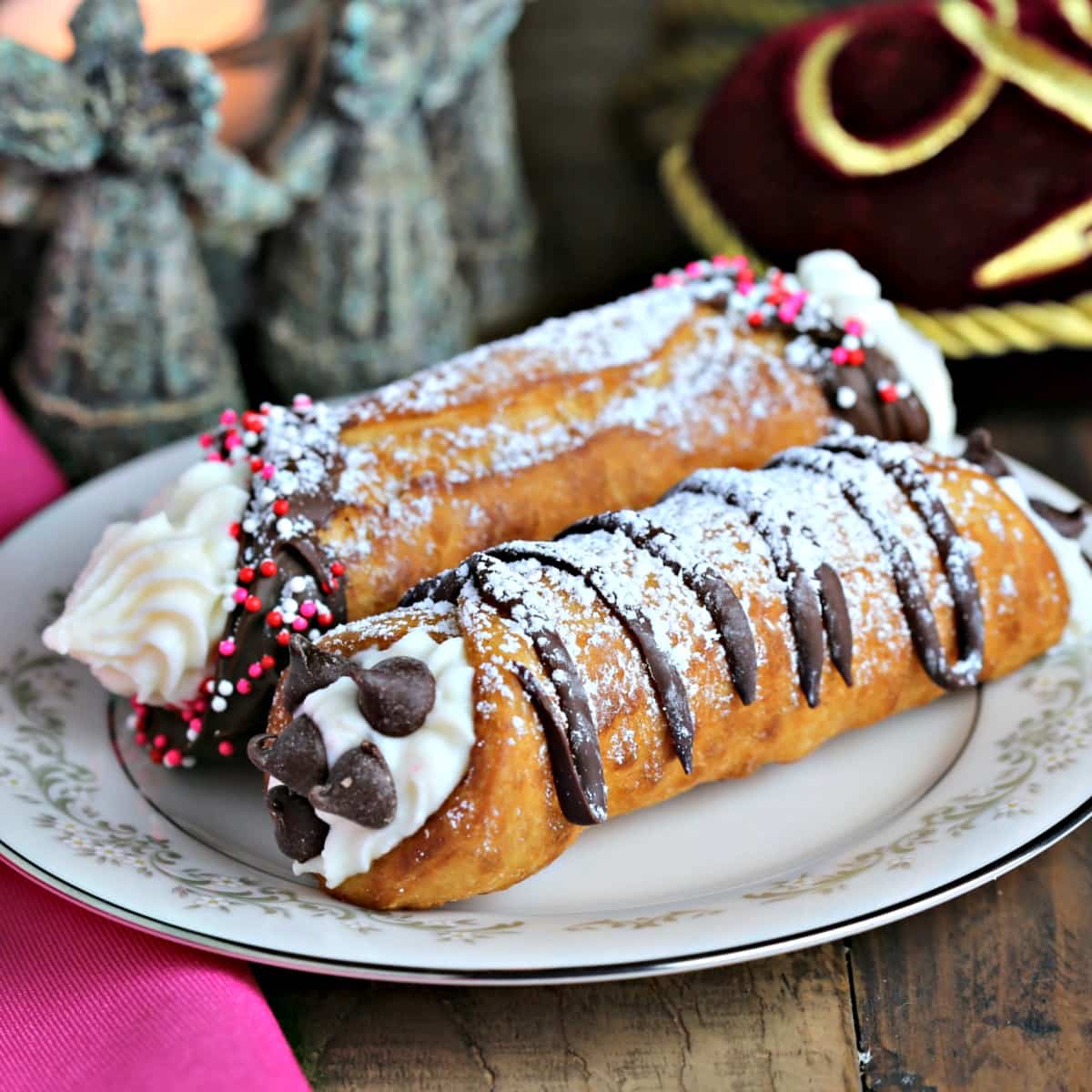 Homemade Cannoli Recipe
To make Homemade Cannoli even more special, dip the shells in melted chocolate and add a few sprinkles. Be sure to allow the chocolate to set completely before filling. These little pastries aren't just pretty, they're delicious. Enjoy, my friends!
Please share!
Your shares are how this site grows, and I appreciate each one. Do you know someone who would enjoy this recipe? I'd love it if you would share it on Facebook or Pinterest!
Last Updated: 13 Jan 2020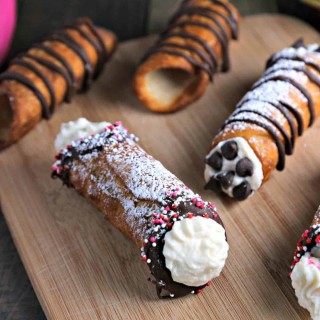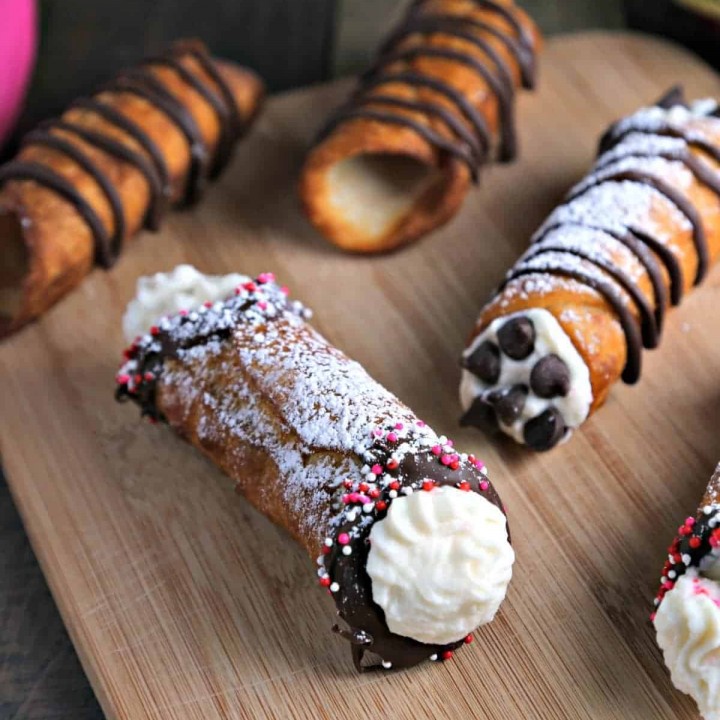 Homemade Cannoli
Holy Cannoli! These homemade, sweet cream-filled Italian pastries make any Valentine celebration extra special.
Ingredients
Dough
3

tablespoons

shortening

2

cups

all-purpose flour

2

tablespoons

sugar

1/4

teaspoon

cinnamon

1/4

cup

marsala cooking wine

1

large

egg

slightly beaten
Filling
2

cups

ricotta cheese

well drained

4

oz.

cream cheese

softened

1

teaspoon

vanilla

3/4

cup

powdered sugar

plus more for dusting

1/2

cup

semi-sweet chocolate chips
Instructions
Cut shortening into flour until it resembles coarse crumbs. Add sugar and cinnamon.

Add Marsala cooking wine a little at a time, then stir in the egg and vanilla. Mix until a dough forms. Add a few more drops of Marsala, if needed, to hold the dough together.

Form the dough into a ball and wrap in plastic wrap; refrigerate for 1-2 hours.

Take the chilled dough and cut into quarters. Roll one quarter of the dough on a lightly floured surface until very thin (about the width of a dime), and cut into circles with a 5-inch cutter. Roll each piece over a cannoli form and seal the edges with a little milk.

Heat 2 inches of vegetable oil until it reaches 400 degrees. Very carefully fry the cannolis—2-3 at a time—until lightly browned, about 1-2 minutes. Drain on paper towels until completely cooled. Store cannoli shells in a tightly sealed container lined with paper towels.

Dip cooled cannoli shells in melted chocolate or drizzle chocolate on the outside of the cannoli, if desired. Allow the chocolate to harden before piping with the filling.
Filling
Cream the cream cheese until smooth. Add remaining ingredients and mix well. Chill mixture until ready to fill the cannoli shells. This mixture will keep for 2 days in the refrigerator.

Pipe filling into the shells and sprinkle with chocolate chips (or dip each end of filling into chocolate chips). Sprinkle the cannolis with powdered sugar and serve immediately.
Notes
Freeze unfilled cannoli shells for up to two months in a resealable freezer bag.
The filling can be stored in the refrigerator for 2 to 3 days.
Nutrition
Serving:
1
Servings
Calories:
142
kcal
Carbohydrates:
16
g
Protein:
4
g
Fat:
6
g
Saturated Fat:
3
g
Polyunsaturated Fat:
2
g
Cholesterol:
20
mg
Sodium:
54
mg
Fiber:
1
g
Sugar:
7
g
Life Love and Good Food does not claim to be a registered dietician or nutritionist. Nutritional information shared on this site is only an estimate. We recommend running the ingredients through an online nutritional calculator if you need to verify any information.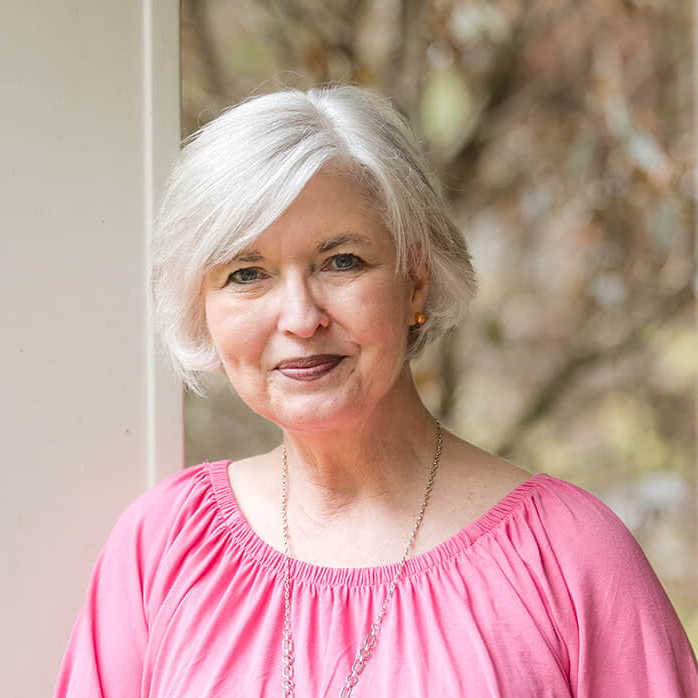 About Sheila Thigpen
Recipe Developer, Food Photographer, Food Writer
Sheila Thigpen is the publisher of Life, Love, and Good Food — a Southern food blog — and the author of Easy Chicken Cookbook and The 5-Ingredient Fresh and Easy Cookbook. After 20+ years in the publishing industry, she retired in 2018 to focus on her own creative endeavors full time. She and her husband live near the beautiful Smoky Mountains and have a precious little granddaughter who has stolen their hearts. As an influencer, Sheila has collaborated with brands like Creamette, Kroger, HERSHEY'S, Hamilton Beach, Garafalo Pasta, OXO, Smithfield, Valley Fig Growers, and more.