This post may contain affiliate links. Please read my disclosure policy.
Hello, foodies! It's been a while since I shared a Real Life post, so let me try to catch you up on all the eventful news around here.
I've been really busy lately with three trips to St. Louis since March, all because of my new grandson! In addition to him, I also have a 3-month-old granddaughter in Knoxville. Both new babies (plus our amazing 4-year-old) keep Nana and Papa on the road. It seems we're always on the move!
Besides doting on my grandchildren — they really are the cutest! — I've been juggling work, physical therapy, doctor appointments, and so many other little things that require my attention. Do you ever feel you're burning the candle at both ends? I sure do. Whew!
Last week I spent a few days away at a beautiful country house in Franklin, Tennesse, with my best blogger friends and it was just what I needed to get rejuvenated and recharged. Although we meet virtually every week, being together in one place was so motivating!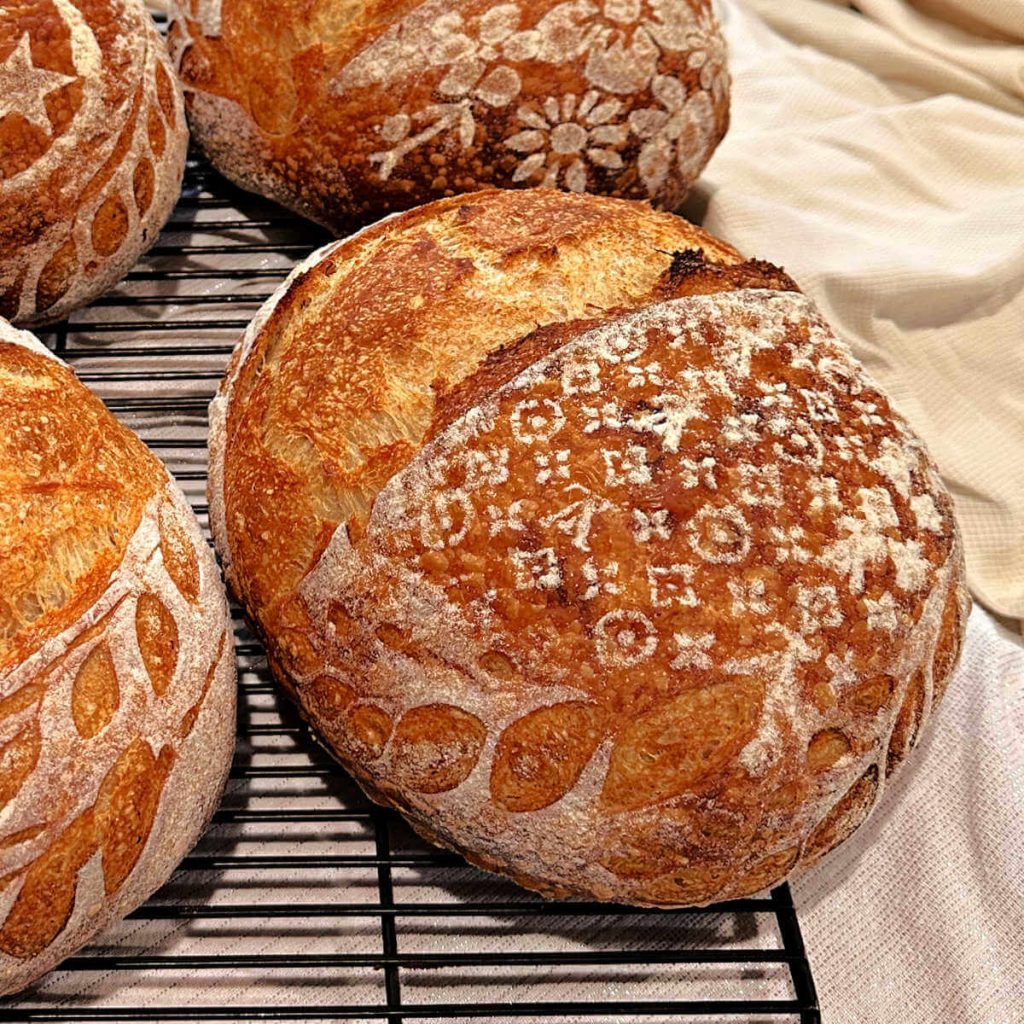 What's new on the blog?
Two EASY Dinner Recipes
A new recipe for the smoker
A crowd pleaser
More about the blogging retreat
As a food blogger, I feel extremely fortunate to have connected with an amazing group of peers who help and encourage me every week. Each of us is the sole entrepreneur doing ALL the things for our respective businesses. We meet virtually to share info and troubleshoot issues in order to grow.
Those outside the blogging world (sometimes even our families) don't really comprehend the unique challenges and stresses that come with being a food blogger. Thankfully, these ladies can relate because they face the same challenges.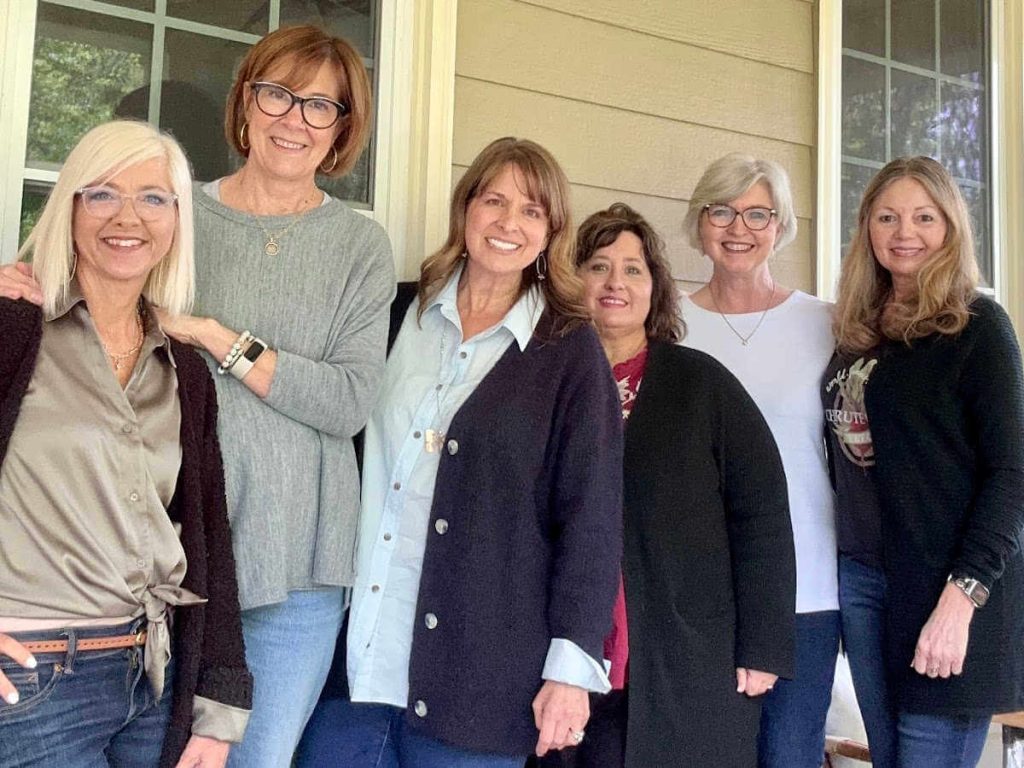 Over the last few years, we've all become great friends. Last week we learned from one another, enjoyed shopping and dining out together, and laughed — so much laughter! — and even cried together. These talented ladies are a blessing in my life. 😊
I'll be introducing each of them in future posts, but for now, be sure to check out their sites: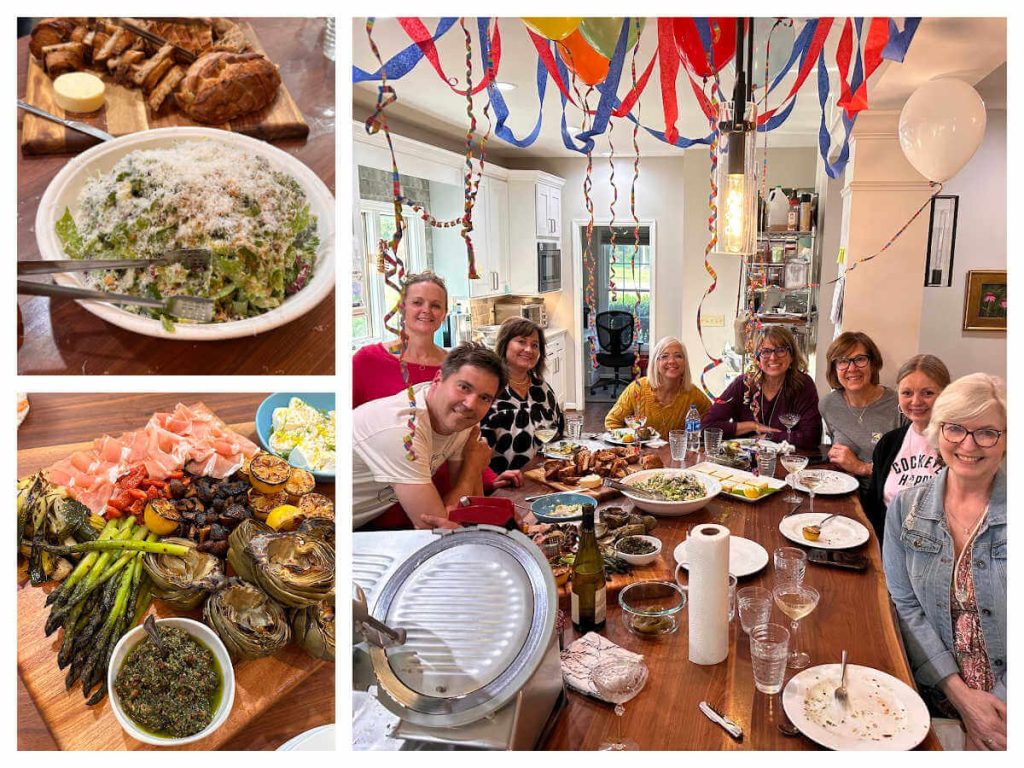 Sourdoughs of Somerset
The retreat ended with a phenomenal intimate dinner hosted in the home of Ryder and Mischa Zetts. Both are graduates of the Culinary Institute of America in New York and have quite the pedigree, including heading up kitchens at Michelin-rated restaurants.
Mischa is the mastermind behind the literal "cottage" industry known as Sourdoughs of Somerset. She bakes 100s of loaves of delicious sourdough in her home every week and her clients line up down the street on pick-up days. She has quite the following and for good reason, her bread is amazing!
In addition to Mischa's sourdough, the Zetts offer a different carry-out gourmet menu weekly made with organic vegetables raised in their own backyard. Trust me, if you are in the Nashville / Brentwood / Franklin area, you MUST check it out!
At our dinner, Ryder served up a lovely spread of grilled vegetables, pecan pesto, burrata, shaved prosciutto, the best Caesar salad I've ever tasted, and luscious lemon bars with a macadamia nut crust. Just thinking about that wonderful spread has me drooling right now!
Reader review
I love hearing from readers when they find a recipe they love! 💕 Be sure to rate and comment below any recipe you try and let us know what you think — curious minds want to know!
---
The BEST Grilled Salmon
"This grilled salmon really is the BEST and so easy — I make it often! I hate cooking so I especially love how simple this is. I have tried many salmon recipes and always come back to yours." — Lisa
---
Inspiration
Thank you for being a faithful reader and supporter of Life Love and Good Food — it really means so much to me as a small business!