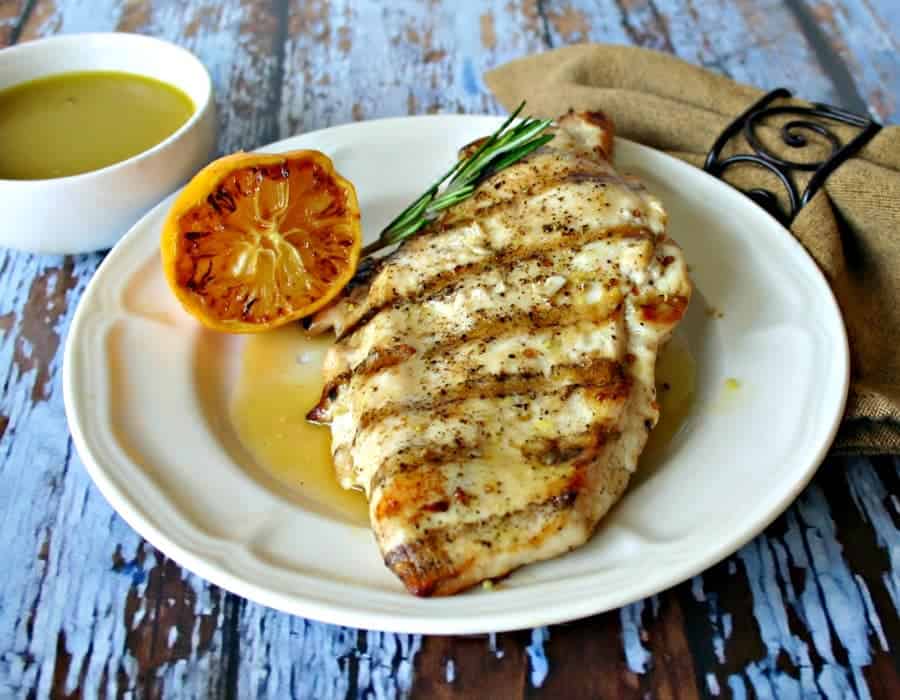 Is it wrong to begin every blog post with "This is one of my new favorites!" or "This dish is sooo quick and easy to make!"? I really should try harder to come up with something unique to say about today's feature, Grilled Chicken with Caramelized Lemon Vinaigrette, other than "It's just sooo darn delicious!" But, it's just sooo darn true! (P.S. I promise this is my last Myer lemon recipe for a while.)
Now that the weather is cooperating, John and I will be grilling on the back deck as often as possible, and I'll be sharing our grilling adventures with you. Today it's Bobby Flay's Perfectly Grilled Chicken topped off with Caramelized Lemon Vinaigrette inspired by Food 52.  The chicken is tender and juicy and the vinaigrette adds just the right amount of flavor for a special dinner on the patio. Happy Grillin'!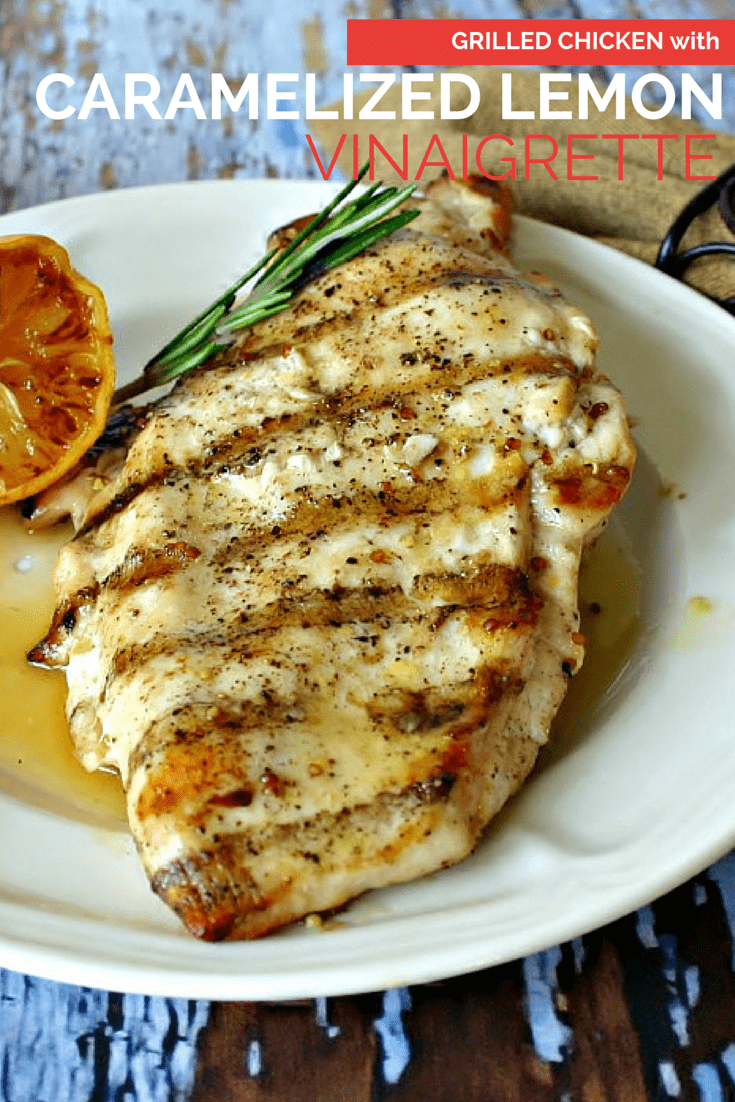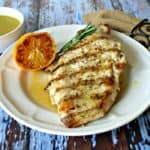 Grilled Chicken with Caramelized Lemon Vinaigrette
Ingredients
Vinaigrette
2

Meyer lemons

halved

Raw sugar

Sea salt

1

teaspoon

Dijon mustard

1

teaspoon

white wine vinegar

1/2

cup

olive oil
Perfectly Grilled Chicken Breasts
4 8-

oz.

boneless/skinless chicken breasts

2

tablespoons

olive oil

Kosher salt and freshly ground black pepper
Instructions
Vinaigrette
Set a small sauté pan over medium high heat. Do not use cast iron. Dip the cut side of each lemon half in the raw sugar – you want a light but thorough coating. When the pan is hot, press the sugared side of the lemon onto the surface of the pan. Let bubble and sizzle until caramelized; keep a close eye, you don't want them to blacken. Remove the lemon halves to a plate.

When the lemon halves are cool, squeeze their juice into a bowl. Measure out 1/4 cup and pour this into a small bowl.

Whisk in a pinch of salt, followed by the mustard and vinegar. Slowly whisk in the olive oil until the dressing is emulsified.
Chicken
Heat grill to high heat.

Place the chicken between 2 pieces of plastic wrap and using a meat mallet pound the chicken lightly to an even 1/2-inch thickness.

Brush the breasts on both sides with olive oil and season with salt and pepper. Place the breasts on grill and cook until golden brown and slightly charred, 4-5 minutes. Flip and continue grilling until just cooked through, 3-4 minutes longer. An instant-read thermometer inserted into the center should register 155 degrees F.

Remove from the grill, baste immediately with vinaigrette and tent with foil. Let rest 5 minutes before serving.
Recipe Notes
Vinaigrette recipe adapted from
Food 52
.
Perfectly Grilled Chicken Breasts,
Bobby Flay's GRILL IT!,
2008