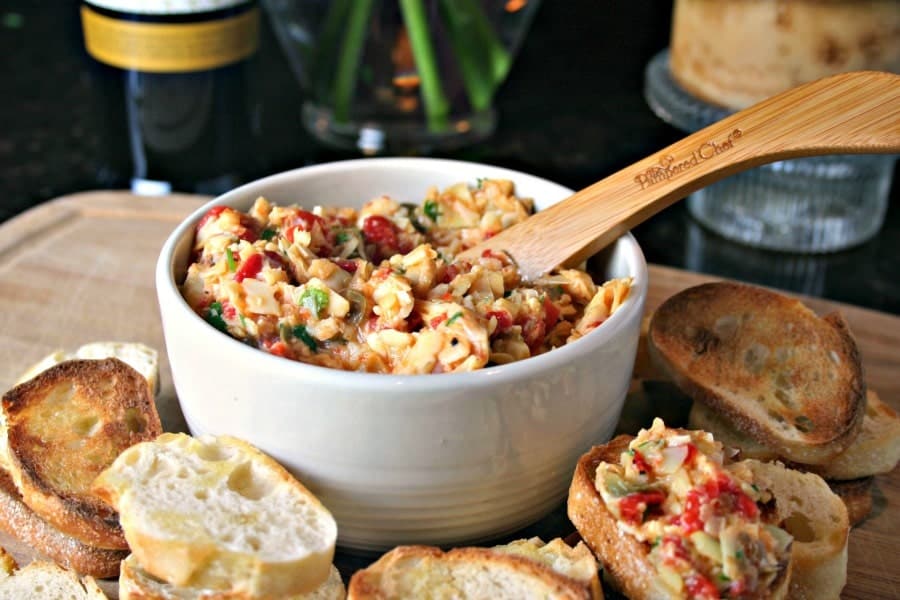 It's time for another true confession from the food blogger. Until today, I had no idea what the food term "tapenade" meant, so when I discovered Roasted Red Pepper and Artichoke Tapenade in my Fresh Market cookbook, I felt a little guilty sharing the recipe without being a bit more educated. Along with the recipe for this extremely easy and tasty appetizer with the fancy name to impress your friends, today you get a bonus food terminology lesson.
Tapenade is typically a savory paste made from capers, olives, and anchovies pureed together with olive oil and lemon juice. The name comes from the Provencal word for capers, tapenas. There, don't you feel smarter?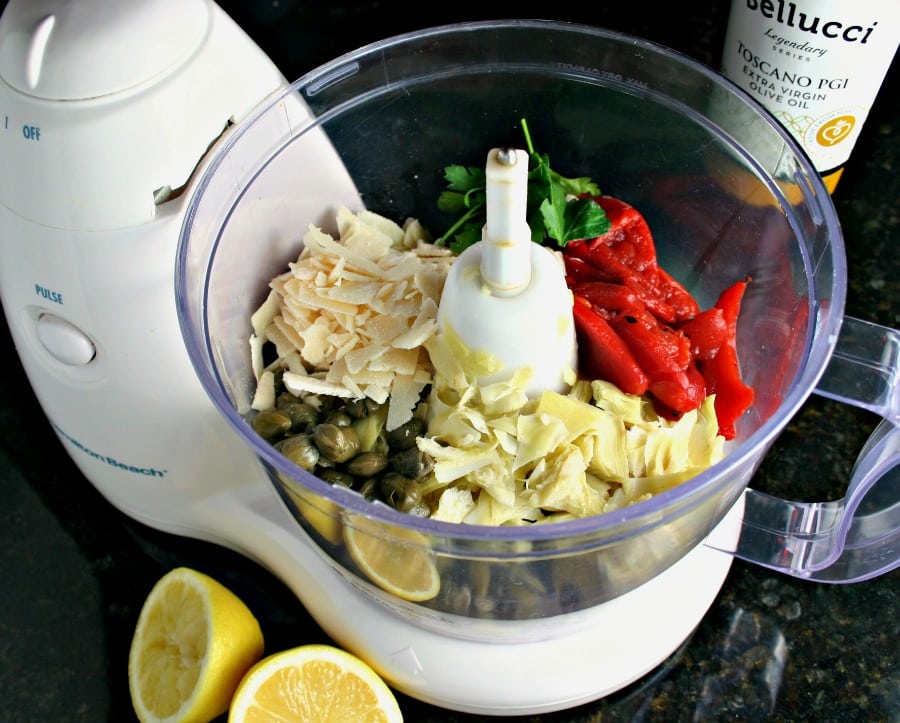 Today's recipe doesn't have either olives or anchovies (not a fan!), but instead incorporates some of my favorite Italian flavors — artichokes, roasted red bell pepper, Parmesan cheese, and capers. These ingredients are combined with a little olive oil, fresh squeezed lemon juice, and parsley in a food processor, pulsing gently until all are finely chopped, but not pureed. Ready in just ten minutes, serve the tapenade spread on crackers or toasted baguette slices.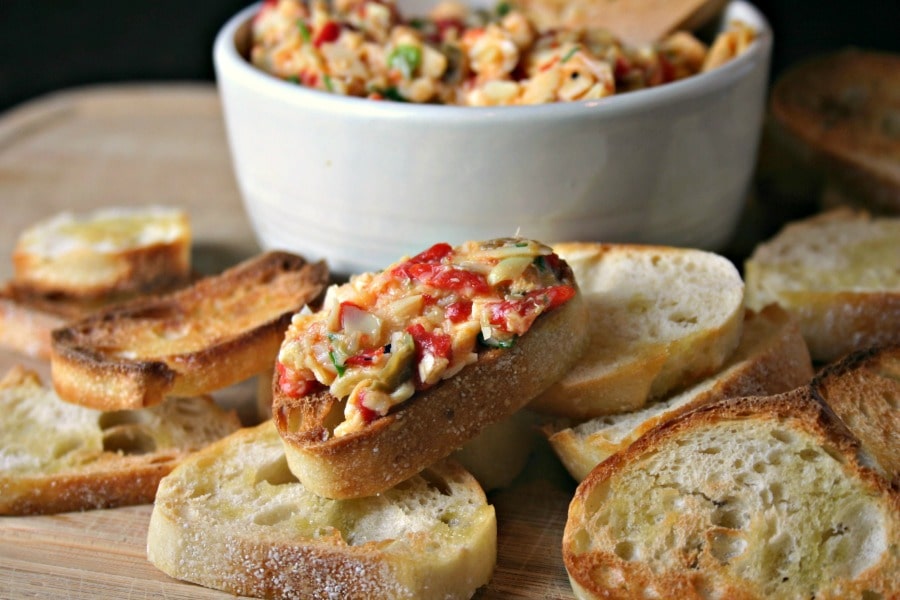 This is truly just a simple recipe with a fancy name and a delicious flavor! The tapenade can be served immediately or refrigerated and served the next day, when the flavors have had a chance to marinate a bit. Also, any leftover tapenade would be delicious tossed with hot angel hair pasta for a quick meal. Enjoy, friends!
Roasted Red Pepper and Artichoke Tapenade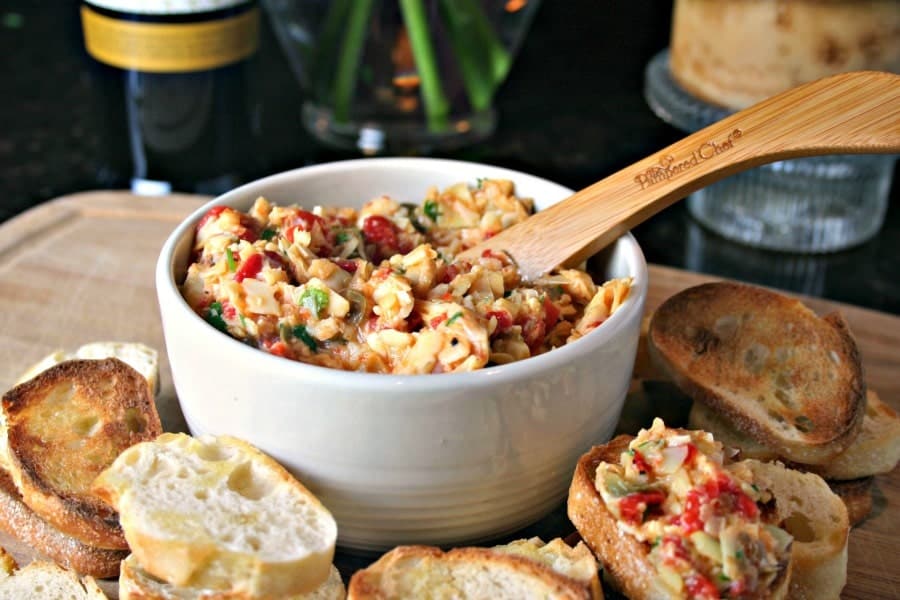 Ingredients
1 7-oz. jar roasted red peppers, drained and coarsely chopped
1 14-oz. can artichoke hearts, drained and coarsely chopped
1/3 cup fresh parsley, stems removed
1/2 cup freshly grated Parmesan cheese
3 tablespoons olive oil
1/4 cup capers, drained
2 garlic cloves, minced
1-1/2 tablespoons fresh lemon juice
Instructions
In a food processor, combine all ingredients, until well blended and finely chopped - DO NOT puree. Add salt and pepper, and season to taste.
For best flavor, make a day ahead of time and refrigerate. To serve, allow to come to room temperature and serve with crackers or baked baguette slices.
Notes
The Fresh Market Cookbook
7.5
272
http://lifeloveandgoodfood.com/roasted-red-pepper-and-artichoke-tapenade/